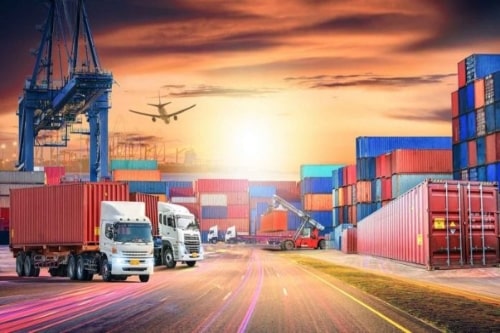 EXECUTIVE SUMMARY
In Nigeria and South Africa alone, more than 7,000 organizations are registered as truckers and haulage service providers. Africa's transportation and haulage demand is expected to triple in the next 10 years, according to forecasts. Heavy products must be carried from one site to another, and trucking is the only viable choice. In the transportation and haulage business, there are several opportunities.
As a consequence, Entender Venture is keen to take advantage of these opportunities. One of Nigeria's most well-known enterprises is in desperate need of 15-tonne trucks (Nestle). Based on qualitative research and considerable experience gained from working with Nestle and in the logistics industry, the following predictions may be made.
The first, second, and third years' income forecasts are N3, 840, 000, N3, 840, 000, and N7, 680, 000, respectively. Because the same vehicle is used in the second year, the expected income remains the same. In the third year, a second car will be purchased, resulting in a 100% increase in income.
Operating Costs: For the first, second, and third years, the expected operations costs are N2, 478, 200, N2, 402, 400, and N4, 771, 200. The total amount projected to be spent is based on present conditions as well as projections for the next two years. Operating expenses are estimated to cost N188, 000, N200, 000, and N370, 000 per month in the first, second, and third years, respectively.
N3, 580, 000 is the project's initial capital budget. This money will go towards purchasing a car, as well as insurance and licensing. The second year's working capital is expected to be N1, 361, 800. This will be calculated using the expected net profit in year 1 and the year 1 depreciation rate. In the third year, working capital is expected to be N2, 779,400. This will not be enough to purchase a second car. The second car will set you back N630,000.00.
Loss and Gain: The net profit in the first, second, and third years was N741, 800, N817, 600, and N1, 648, 800, respectively. In the first year, this accounts for 19 percent of total income, 21 percent in the second year, and 21 percent in the third year.
DESCRIPTION OF THE ENTITY
Entender Ventures is a logistics and transportation enterprise based in the area. Nestle perceived a potential in haulage and logistics, which led to the establishment of the company. Entender is mostly responsible for transporting Nestle finished products from one location to another. The company's main operational regions are Lagos and Ogun State.
DESCRIPTION OF SERVICES
Entender's business strategy is based on haulage and logistics. We have a well-defined consumer, and as long-term employees, we are well aware of their expectations. For the first two years of our commercial operation, Nestle will be our primary client, after which the company will expand its services to other firms.
THE STRUCTURE OF BUSINESS OWNERSHIP
Promoter
Olubunmi Jinadu
Olubunmi is a seasoned business leader with a passion for transportation and logistics. Bunmi serves as the company's Managing Director, Truck Supervisor, Accountant, and Head of Marketing. Bunmi will be in charge of these responsibilities during the first two years of the company's activities. By the third year, the firm will be prepared for the first wave of employment and expansion.
ADVISORS
Charles Esene
Charles has over 17 years of finance/commercial experience in a wide range of organizations and industries, from small firms to multinational corporations. He has experience in operations startup/strengthening, finance/accounting and related industries, project management, and information systems, and has worked in a number of African countries. He resigned from Sanofi's Finance Director post.
Asuquo Ekpeyong
Mr. Asuquo is the owner of Iquasu Ventures, a haulage and logistics company. The company operates over 50 trucks and has been in the haulage and logistics market for more than 10 years.
Nsemo Stanley
Mr. Nsemo-Livingstone is the Director of White Chapel & Partners' Business Strategy and Market Communication Department, as well as the Managing Partner and Co-Founder of White Chapel & Partners. He's also an accomplished businessman with holdings in oil and gas, transportation, and real estate, to name a few.
THE COMPANY'S LONG-TERM GOAL
We want to establish a sustainable and profitable haulage and logistics brand that is acknowledged as Africa's premier haulage and logistics firm over the next 20 years.
OBJECTIVES
The first three years' goals include the following:
Within the next three years, I want to purchase two vehicles.
To build a long-term 21st-century enterprise.
AN INTRODUCTION TO THE MARKET
INTRODUCTION
Nigeria's transportation business is as old as the nation, and it has unquestionably aided the country's economic development. Transportation is essential to most business enterprises. The production and distribution process, often known as supply chain logistics, relies heavily on efficient transportation.
With approximately 108,000 kilometers of paved motorways, Nigeria has the largest road network in West Africa and the second largest south of the Sahara. Because Nigeria's rail system is now crippled, automobile transportation is the only viable option for moving heavy products inside the country. The human density is high, and the natural environment is superb. This helps to explain why a road haulage business is one of the most lucrative in Nigeria today.
Haulage is the transportation of manufactured consumer goods, raw materials, equipment, petroleum products, and other resources from one area to another with the use of heavy-duty vehicles including trailers, tankers, tippers, and cranes. Trucking is already one of the world's most important industries. In actuality, the trucking industry alone in the United States produces approximately $300 billion in revenue. The benefits are enormous, but they are contingent on how well your car performs.
INDUSTRY
Haulage and logistics is a huge industry with a lot of different aspects to it. Some hauling companies focus only on truck leasing, while others include outsourcing or hire-purchase options.
The haulage industry is governed by three major business models. To begin, I run the following company as an independent contractor: Establishing a haulage company, operating trucks, hiring drivers, and pursuing contracts from enterprises in need of truck services are all common elements of this approach.
Working as a contractor or subcontractor is the second business strategy. In this arrangement, the truck owner provides service to a single client, which is often a multinational or major industrial corporation. The company will be in charge of the cars, as well as the hiring and compensation of drivers. At the conclusion of each month, the firm will pay the car owner an agreed-upon amount.
The third model is identical to that of a contractor or subcontractor, only you'll be working with a haulage company. The car owner benefits from subcontracting with a multinational or manufacturing company in this situation.
Despite the notion that starting a business is a straightforward process, many people fail within the first year. Inadequate planning, money, bad vehicle maintenance, dishonest and irresponsible drivers that undermine the organization, exorbitant fuel bills, and poor management are all contributing factors.
Similarly, transportation is tightly regulated. Haulage companies must obtain a number of licenses and permits, as well as adhere to stringent rules and regulations, in order to operate freely and successfully. Among the documentation and licenses necessary is proof of roadworthiness, insurance, and other licenses and documents.
STRENGTH
It is necessary to have knowledge about transportation.
The number of trucks available on the market is inadequate to fulfill market demand.
Customers already on board
Digital monitoring goods using a load sensor approach
Market entry is rather simple.
Products are transported only within Lagos, reducing the risk of accidents.
WEAKNESS
The reliance on investor capital is high.
Insufficient start-up funds
It is costly to invest in a company.
OPPORTUNITY
Subcontracting may be possible.
Positions available
Possibilities for diversification into new industries.
THREAT
An accident is a distinct possibility.
Operators who are shady.
Mechanics You Can't Trust
Leadership that's not working
ANALYSIS OF THE STOCK MARKET
In Nigeria and South Africa alone, there are over 7,000 registered trucking and haulage service operators. Transportation and haulage demand in Africa is expected to triple in the next 10 years, according to forecasts. Hundreds of billions of dollars in food, industrial raw materials, refined petroleum products, heavy and light equipment, vehicles, and consumer items (electronics, apparel, home décor, and so on) arrive daily via African sea and airports (especially China). Before reaching small merchants and end customers, large amounts of imported goods must be shipped to a number of cities.
Farmers must move their crops, cattle, feed, fertilizers, and equipment from the farm to market, and vice versa; while builders must transport a considerable quantity of sand, stone, and cement to building sites. Trucking is the only viable method for transporting big products from one site to another. The transportation and haulage business offers a wealth of opportunities.
MARKET TARGET
Nestle is our most important client. Nestle's urgent need for 15-tonne trucks may readily be exploited by Entender.
Our secondary target market is working as a subcontractor for a Nestle carrier (Point Nexus).
MARKET REQUIREMENTS
Businesses are always on the lookout for haulage and logistics companies that can provide them with new trucks. Most businesses will be willing to collaborate with any reputable company that can provide such services and provides all of the necessary documents for haulage and logistics. There are a few hurdles to entry into the market. Money is the most major stumbling block due to the high capital needed for starting a business.
ANALYSIS OF COMPETITIVENESS
Entender Ventures is a local business with a global outlook. Small haulage businesses with a fleet of one to five trucks are our direct competitors.
AN ESSENTIAL SUCCESS FACTOR
TRUCK BUSINESSES
Size of the Business
Advantage of Competitors
monetary resources in hand
Customers that have been with you for a long time
knowledge of the subject
Disadvantages of Competitors
Management structure that isn't up to par
The vast majority of people are untrustworthy.
There are no clearly stated objectives or aims for the organization.
There isn't a clear business model in place.
Inability to provide consistent service throughout the year
The driver recruitment process is inadequate.
Service Quality of Competitors
Structure of Competitors' Management
Because the business is built on the owner, it will fail if he or she passes away.
All directions are carried out at the sole discretion of the company's owner.
The bulk of competitors do not have a well-defined corporate structure.
Budgeting, goal-setting, and communication protocols, as well as record-keeping and administration, are all lacking in the majority of competitors.
Management Experience of Competitors
It's a benefit if you've worked in the transportation business before.
Structure of the Organization
There isn't a logical framework in place.
For seamless transitions or change management initiatives, there is no clear operational paradigm.
5–10 years in the business
ADVANTAGE IN COMPETITION
Technology for Load Sensors
The load sensor is a relatively new technology that many haulage and transportation companies have yet to adopt. It allows haulage companies to keep track of the date and time of loading activities, as well as the material's weight. A notification/alert system, online access to all information, loading and unloading events, event location, and real-time vehicle position are also included. This will aid in the efficiency of truck management.
Structure of Management
Our ambition is to develop a transportation and logistics company that will operate across Nigeria and beyond. We want to be big, too, because the market is big. As a consequence, we prioritize, among other things, standards, corporate cultures, core values, budgeting, record-keeping, administration, leadership, and customer service. We need to build a successful company with strict business processes and procedures.
Human Capital
In this area, the majority of haulage and transportation companies make serious blunders. Several haulage companies use on-demand drivers, and since demand may be unpredictable, they respond by undertaking rigorous background checks. To remain solvent, haulage businesses depend on their drivers. Because the quality of your driver may make or break your business, Entender will make hiring a top management priority. We will ensure that all of our drivers have the necessary licenses and training to operate the vehicle. We'll also build up a reward system. Drivers that make more trips than the expected average will get a bonus. There will also be incentives for sticking to maintenance and repair schedules and preserving road safety (speed limits, no accidents, or traffic infractions).
Maintenance
It's as easy as it seems. Many transportation companies take this for granted. The vast majority of individuals do not have a maintenance program in place. When trucks break down, maintenance is carried out. We believe that the quantity of maintenance and the quality of service offered to the truck will go a long way toward prolonging its lifespan. We'll establish a maintenance program that adheres to a set of guidelines.
We'll also sign a monthly retainer agreement with a mechanic who will be accessible 24 hours a day, seven days a week, and willing to travel long distances if one of our cars breaks down on the road. We'll employ an in-house mechanic or a team of mechanics to handle maintenance and repairs once our fleet reaches five vehicles.
Monitoring For Security And Tracking
Many haulage and transportation organizations consider a vehicle tracker's job to be restricted to just monitoring truck location. Fortunately, the corporation can and will deploy car security and tracking technologies. This software will keep track of your truck's location, average speed, mileage, fuel consumption, routes are taken, and many other details. The information gathered by this tool will help to avoid driver inattention and vehicle misuse.
MARKETING
SECTIONALIZATION OF MARKETS
The focus of Entender will concentrate only on companies. Businesses use trucking companies to transport their products to customers. The time it takes for a payment to arrive vary depending on the kind of company. Employees are paid biweekly for some and monthly for others. Working with corporations is frequently more straightforward from a management sense.
DIFFERENTIATION IN THE WAY SERVICES ARE PROVIDED
Our main area of differentiation, as previously said, will be technology. We aspire to integrate technology with good management as the major drivers of our company's activities. Driver management is one of the primary business techniques we wish to focus on and include in our company culture. Poor driver management is a primary cause of failure in the haulage and transportation industries. As a consequence, the way we handle our drivers is our main source of differentiation. As straightforward as it may seem, drivers are the lifeblood of our firm. Many organizations treat them like minors since they can easily be replaced. Most drivers, fortunately, will work with their hearts if they are appropriately compensated.
PRICING
Most of the time, the fee is set by the organization for whom we perform the service. The cost varies depending on the business. Because different destinations have different prices, the cost is mostly determined by the items' destination. Before we decide to service any company, we make sure the cash offered is sufficient to cover all costs, such as driver's payment, maintenance, manager's fee, NURTW, and other anticipated expenses. After we've covered all of these criteria and have a monthly profit margin of N150, 000 per truck, we're ready to get into a commercial agreement with the prospect.
STRATEGY FOR MARKETING & COMMUNICATION
Given the industrial area in which we currently operate, our marketing strategy will focus on using personal selling techniques to promote our service. Our primary selling factors will be well-maintained automobiles and capable drivers.
For the first and second years, the managing director will be in charge of all marketing. A marketing representative will be hired in the third year when the firm starts to hire full-time personnel, to hunt for new haulage and logistics possibilities to extend the company's client base.
BRANDING
Branding will also be given a lot of thought. Most haulage and logistics companies pay little attention to this aspect of their business. The driver's outfit, company logo, stationery, cars, and other locations will all represent the Entender brand. Because that is our aim, we will market the company as a luxury brand.
MARKETING PLAN
Personal Selling: We'll use personal selling to increase product sales. This marketing communication mix was selected because of the sort of product we sell and the types of clients we serve. Our major target market is corporate organizations, and they will need to assess the number of cars we have and their condition before doing business with us. As a consequence, personal selling is a better technique to communicate with this consumer and will assist in addressing any issues or worries they may have.
EXPECTED SALES
During the first three years, only local items will be sent (Lagos Only goods). We plan to start shipping items outside of Lagos in the fifth year of our activity. At the absolute least, there will be two visits every week. You must have a minimum of eight in a month. A trip costs N40,000.00. A minimum of N320,000 will be manufactured in a given month. Each car is expected to generate at least N3, 840, 000 in revenue each year.
We plan to purchase a second car in our third year in operation. As a consequence of this, our earnings will increase.
OPERATIONS
The business operations of Entender are largely dependent on its operating structure. To coordinate and monitor loading, a general Truck Supervisor will be stationed permanently at the Nestle Office. He'll be in charge of organizing the drivers and reporting to management on a daily basis.
The truck supervisor will also submit daily loading waybills to the accountant, who will compute financial data and prepare a weekly invoice for Nestle to process. Apart from accounting support, the truck supervisor will be in charge of fleet upkeep and any unexpected vehicle repair difficulties.
PERSONNEL
Director of Operations
From the beginning of the firm, Olubunmi Jinadu, the Managing Director, will be in charge of managing the drivers, planning loading and unloading processes, truck servicing and maintenance, and monitoring all accounting documentation such as invoicing, recording, and payment. Bunmi will be on the lookout for new hauling opportunities. Bunmi has a lot of expertise in the transportation and logistics industry. He has worked in the haulage and logistics sectors in both Calabar and Lagos, and he is now employed by Nestle Nigeria in Lagos. In the same industry, he has worked as a truck supervisor and a company manager. He now intends to establish a transportation and haulage business.
Supervisor of Trucks
In the second year, a truck supervisor will be hired to improve the complete corporate procedure. Daily loading coordination, driver management, and vehicle maintenance will be the responsibility of the truck supervisor.
Accountant
He or she will discuss daily truck loading statistics with the truck supervisor. He or she will also be responsible for mailing bills and ensuring that customers pay on time. Keeping track of all financial activities and documents, such as payments for vehicle servicing and maintenance, purchases of truck components, and so on.
Drivers
The trucking industry's lifeblood is its drivers. He'd be in charge of getting the goods from the factory to the buyer's place of business. He'd be in control of the company's logistics as well.
Manager of Marketing
He or she would be in charge of attracting new customers, expanding the company's market, and raising overall revenues. The Managing Director would be his boss.
ANALYSIS OF RISK
Drivers who are dishonest
Hiring will be given special consideration. This is an important part of obtaining high levels of success. We will perform a thorough recruitment process.
development of a multitude of incentive schemes and initiatives to encourage honesty, professionalism, and adherence to business ideals
Untrustworthy mechanic
After a number of years in the industry. I was able to see exceptional mechanics. As a consequence, I'll depend on my present network of highly skilled mechanics.
High probability of an accident
Before a vehicle may be utilized, it must have adequate third-party insurance.
For the next two years, our activities would be limited to Lagos alone, to reduce the risk of accidents caused by bad roads before being exposed to the dangers of interstate travel.
Ineffective management
In order to improve general management practices, we wish to build on existing accomplishments and develop new improvements.
Related Link