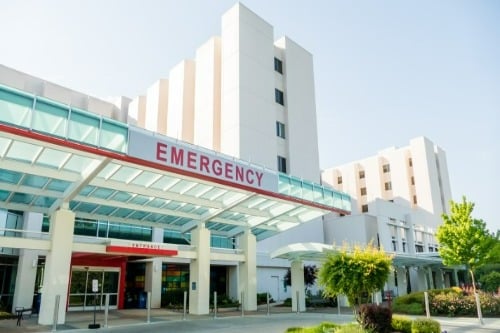 The healthcare system's innovation and growth have increased the probability of a healthcare firm succeeding. Many governmental and private hospitals are now operating, addressing the community's needs while also generating cash. Despite this, the need for additional hospitals and healthcare services continues to rise on a daily basis. In the health-care industry, specialized hospitals in any medical field, such as children's hospitals, are also utilized. In addition, the healthcare industry is becoming more selective in the hiring of new employees, focusing on highly skilled and specialized staff. Purchasing a hospital is a fantastic idea and a secure investment. However, you should develop a proposal for the healthcare industry. You might use the Skyrocketbpo money to help you design a cost-effective business strategy. To establish a medical services business plan, you'll need a license as well as a niche in which to operate, such as a children's hospital, orthopedic hospital, or general hospital. You must also be aware of the community's needs in which you want to build a hospital.
Why should you use our services?
A hospital corporation is a technical undertaking that needs meticulous planning and strategy. You can't just buy a facility and hire doctors and call it a day. You'll need to know how many people you want to send to the hospital in order to make a strategy. It is vital to get expert advice and help in order to avoid overlooking major issues. In your medical services firm plan, you may ignore potential risks, needs, and weaknesses. Skyrocketbpo can help you create a compelling proposal and attract investors to your business plan. We'll highlight your benefits while reducing any risks. Skyrocketbpo will keep your information private and secure, and will take all necessary efforts to ensure your pleasure. The major goal of Skyrocketbpo is to assist you in developing a significant proposal while maintaining within your budget.
Skyrocketbpo's objectives
Skyrocketbpo has specialists on staff that can help you create a proposal that is suited to your individual needs and goals. Some aims and goals for your hospital business strategy are as follows:
Writing and building a realistic and feasible vision and objective for your company.
An examination of current market trends is needed for every healthcare venture.
With the support of experts, develop and design a plan.
It supports you in deciding on a niche for your healthcare company after studying market demand.
Recommend good business websites to your friends.
Assists you in creating strong financial strategies for your healthcare company.
Creating a cost-effective marketing and promotion strategy.
The development of your business's growth strategy.
The proposal will provide you an idea of how you want to start your company and get investors for your prospective healthcare venture. Starting a healthcare firm is a demanding and complicated process that requires a significant investment of time, energy, and money. Even if you believe yourself an expert in the topic of healthcare business plans, there's a chance you'll neglect important details when putting up the proposal. Skyrocketbpo service can help you write a good proposal for you and your company.
Templates for a Healthcare Business Model and a Hospital Business Plan
Characteristics of the healthcare industry and its significance
Hospitals and health-care organizations are one of the fastest-growing industries, with people flocking to them from all over the world. It is a prosperous and long-lasting business. As we all know, health is a basic human need. As a consequence, the importance of health management services and organizational structure should never be underestimated. When founding a healthcare institution or organization, you'll need a professional and reliable template or proposal. The essential policies, structure, and needs of a health-care organization are defined in this layout design.
Starting a new healthcare company requires a thorough understanding of national and federal legislation. You must be aware of how people handle health-related problems and what their requirements are. You must develop your healthcare system, which may include a hospital, in line with current societal trends in the society in which your new health management and caring organization is launching. The following is a sample proposal or template that you may use for your future business.
The following is an example of a business strategy for the healthcare sector.
A sample business plan for the healthcare industry
Let's take a brief glance at the healthcare market before we get into the sample business plan:
Overview of the Healthcare Industry
Health care services and new hospitals are one of the world's fastest expanding industries. Its growth is influenced by social needs. A country's health influences its wealth and advancement. Healthcare service providers or organizations are a big cause of concern in every part of the planet. In actuality, since providing the best health care to people is the most important obligation, the healthcare industry consumes a significant percentage of a country's budget. Every government attempts to offer the best possible healthcare to its citizens.
The only source of health care services is a competent health care practitioner, such as a doctor, a nurse, or an organization. A healthy nation needs hospitals, clinics, and health services. They fulfill their obligations and do all possible to ensure that people live in a healthy environment. In actuality, society is the one who creates the environment in which people live. A healthy society is one in which citizens have access to the best possible health care.
A medical facility or hospital is managed by a number of firms. These companies might be general medical facility providers or hospitals that have re-licensed and met the government's standards. At these health care provider sites and hospitals, patients may get a range of medical and diagnostic procedures. These patients have access to pharmacy, operational therapy, surgical care, and general and specialty wards and rooms.
Many major health-care organizations operate across the world that provide international-standard healthcare to individuals all over the world. The United Nations Institute Across 19400 thousand nurses, 9200 thousand general physicians, 1900 thousand dentists, 1300 thousand general health workers, and 2600 thousand pharmacists serve for the WHO around the world. These numbers show that the health industry, often known as healthcare business services, is the world's largest commercial sector.
In 2011, the US spent 17.9% of its GDP on hospitals, health care units, nursing workshops, laboratories, diagnostic centers, pharmacists, health care systems, and surgical and medical equipment firms, setting a new world record. According to numerous analysts and scholars, the health-care system in the United States accounted for 19.6% of GDP in 2016.
Opening a new hospital takes a significant amount of work. Before a new hospital can open, it must meet a number of requirements. Compliance with local and federal regulations is required when investing in hospitals and building a healthcare business plan. These rules are in place to ensure that medical services, equipment, and policies are of sufficient quality. Things like preserving operational records, providing emergency services, determining rates, and safeguarding the environment are all governed by state healthcare policy. If you can establish and control these guidelines in your proposal, you'll be well on your way to starting a big, profitable, and reliable company.
A hospital business plan template
In the sample healthcare business plan, the following should be included:
Market Research
A comprehensive market analysis might open up a lot of doors for you. Market analysis is used to capture the reality of the healthcare industry. These figures might be utilized by the hospital to aid in the development of more progressive policies. As a consequence, a thorough market analysis has the ability to change the organization's habits. Market research, like market forecasting, may help a company plan for future development and budgeting. Market research gives projections in two dimensions: market trends and market objectives. Skyrocketbpo services will help you create and write a research-based market analysis that will help you understand current industry trends.
Market Developments
Indeed, the hospital industry is vast, requiring a significant amount of both commercial and professional work. The hospital industry provides a wide range of services that are essential for a healthy society. The hospital is a vital part of our community, and social processes would be significantly altered without it. The large hospital industry, on the other hand, is depending on certain massive and multi-dimensional patterns. These multi-dimensional patterns represent market trends. Market trends establish a specific culture in the healthcare sector. A hospital's primary function is to give external health care and to care for the physical body. This organization is in charge of constructing the hospital's machinery.
Market fluctuations have a direct and indirect influence on hospitals. These market trends are so widespread that they affect every part of the organization. The technical medical industry, for example, is a distinct market that supplies cutting-edge medical equipment. Similarly, the markets that control the hospital venture are linked to the markets that control ambulances, medicines used in injections and drips, drugs given to patients, surgical instruments used in surgical operations, building materials for building development, general electricity, and even jobs.
As a consequence, the hospital company strives to arrange its resources in the direction of market trends in order to cope with and manage these various developments. A marketing organizer and sales manager in the healthcare industry are continually regulating market policy trends. Hence Societal market trends are one of the most important factors that may either help or hurt a business. As a consequence, in order to ensure long-term success, a detailed evaluation of these tendencies is required.
To be targeted market
Hospitals are affected by the market in a variety of ways, but the goal of any hospital sector is to capitalize on the finest market opportunities. Every hospital in the company aspires to progress collectively, which implies that any health care or hospital organization's primary goal is to expand in any manner feasible. To do this, it must, however, act in the direction of the market. We may argue that a hospital can only progress and thrive in business if it has a mainstream connection with market trends. A well-developed hospital will always work with the primary market, and the hospital's personnel can only do so by keeping track of industry trends. This is when the marketing manager enters the picture.
A highly competitive industry
Because the hospital industry is such a broad term, its organizers and managers are always competing with one another. We may argue that starting a hospital implies joining a massive global competition. Establishing your own services and beginning to operate with a progressive plan are the most important criteria for competing with other sectors. Another way to compete in the global approach competition is to fully know client needs and meet them by providing experienced professional services, which can only be achieved by hiring experienced and competent staff. You should also give new employees with training by taking them to conferences and scheduling professional meetings for them.
Business Model for Hospitals
The following is a breakdown of the hospital business model, which should be included in the hospital business plan template:
The hospital's business model will contain the hospital's services as well as a detailed description of each staff member's responsibilities.
Hospital Services to be Provided
We must ensure that patients have access to international standard facilities such as X-ray, laser diagnostic, and other imaging services, clinical and health care laboratories for diagnostic purposes, operational and surgical wards and rooms, inpatient and outpatient services, and other medical services in order to open a certified and licensed slandered health care hospital. Physicians and workers who are well-trained, well-equipped, and highly qualified should also assist patients. For an emergency ward, you should set adequate work hours and a 24-hour duty schedule for the whole week. As well as health-care institutions, you need have professionally-run and skilled call centers. Customers will be able to communicate their needs more successfully if your staff and doctors follow the cultural norms. You must deliver top-notch service to your clients.
You must ensure that your hospital's patients are well-cared for. Doctors, specialists, dentists, nurses, opticians, mental health management chancellors, general medication chancellors, health workers, and general physical therapists must all be professionals with extensive training. Imaging diagnostic services, emergency healthcare facilities for emergency injury treatment, medical laboratory services, sickness detection services, and other basic services and facilities should all be provided at your hospital.
Staffing requirements for the hospital and their responsibilities
The construction of a hospital business plan requires a strong and stable basis. In your hospital or health care organization, competent experts such as doctors, nurses, dentists, management councilors, speech, physical, and occupational therapists, emergency management workers, and employees in tough job responsibilities must be hired and retained. It is vital for your company to hire and attract only specialized and well-qualified personnel, not only to provide high-quality service but also to develop a positive reputation with clients. It is also vital to hire competent doctors in order to meet state requirements. These criteria may assist you in positioning your hospital or healthcare organization as a global leader. When hiring a new employee, take into account not just his or her skills and experience, but also whether or not he or she is trustworthy, truthful, straightforward, and enjoyable to work with. He or she should be prepared to work with the owner and contribute to the company's growth. Sharing responsibilities with employees and managers can help you expand your firm in the market, since a profitable organization is the consequence of competent management.
Responsibilities and Duties
In large health care organizations, positions such as Chief of Medical Management, Doctor, Surgeon, Dentist, Nurse, Admin Manager, Information Technologist, Pharmacist, Marketing Manager, Account Manager/Accountant, Customer Care Manager, and Cleaners are now accessible. Let's take a deeper look at their roles and duties.
Medical management chief
The chief medical management's job is to keep the administration of the health-care company on track and in the right direction. The head of medical management is responsible for articulating, creating, and implementing a health care company's or hospital's vision and mission, according to industry standards. The chief medical management also oversees and develops the hospital's strategy. In cases involving critical medical issues and high-profile patients and clients, chief medical management offers direction and monitoring. Contract negotiations and dealings, employment recruitment, and compensation administration are all handled by the head of medical management. The head of medical management is also in charge of overseeing and executing contracts for new hospitals and healthcare organizations in the company. The personnel also monitors the hospital's expansion and development.
Doctor
The doctor's duty is to provide his or her patients with specialized medical care. A doctor provides physical, vocal, and occupational therapy. The doctor also handles and manages medical and clinical problems.
Pharmacist
The Pharmacist is in charge of the dispensary store's daily operations at the hospital. He or she also provides health and fitness advice, diagnoses ailments, and teaches how to use prescriptions. The pharmacist is in responsible of recruiting, teaching, and training the management staff at the hospital pharmacy. A pharmacist processes and manages the prescriptions of pharmaceutical companies. The pharmacist is responsible for distributing pharmaceutical supplies, as well as selling and ordering pharmaceuticals for customers. A pharmacist plans and attends professional meetings with a wide range of medical specialists. The items and supplies are the control of the pharmacist. The pharmacist is in charge of marketing services and also attends meetings hosted by third parties. The pharmacist is also in charge of managing the director of the medical office's tasks.
Nurses
They're in charge of interacting with patients and dealing with particular injury situations. Nurses also provide complete medication courses and other management services. Nurses aid doctors in managing the patient's care by providing support and assistance.
Marketing department supervisor
The marketing manager does research and analyses internal and external statistical data, comparing it to that of industry competitors, in order to promote the hospital by identifying and attracting client market wants. Contract and deal development are found and designed by the marketing manager. The marketing manager creates the basis for the hospital's financial strategies. The sales manager also ensures the success of these programs. A marketing manager keeps track of the offerings, assigns pricing, and finalizes the financial plan for the hospital. He or she is responsible for market research and analysis. He or she also investigates the hospital's weather vulnerability. In addition to directing the administration of development programs, the marketing manager is responsible for detecting market trends and customer wants. The sales manager designs and executes new ideas in order to improve the hospital's income. He or she also considers new ways to enhance and expand the health-care system. In order to meet the hospital's development objectives, the Marketing Manager motivates and addresses the staff.
Information Architect
An information technologist is a computer specialist who keeps the company's website and software up to date and compliant with industry standards. Information technologists oversee the e-commerce aspects of hospitals and health-care companies. The information technologist is also in charge of the company's computer and software maintenance. They also maintain the computers up to date with the needs of the facility. They are in charge of the web servers, websites, data input apps, and operating systems on the hospital computers. In actuality, an information technician's primary role is to oversee and manage different computer and IT-related tasks, as well as to resolve any issues that may arise for the firm.
Manager of Accounts
The Account Manager or Accountant is in charge of the financial reports, budget-related documentation, and monetary accounts for the hospital or health-care institution. Accountants look at the financial possibilities and sources for establishing new initiatives for the hospital and health care organization in order to boost their competitiveness. In order to identify industry trends, Account Managers conduct general market research. As a consequence, the accountant is in charge of predicting the hospital's financial risk. A cash department manager is an accountant who uses his or her abilities in accounting financial paperwork and assessing analytical results. The accountant creates innovative economic and financial management techniques for the policy framework. The Account Manager is in charge of payroll. An accountant is in charge of ensuring legal tax compliance on behalf of the hospital. To establish financial contract standards, the accountant consults with the hospital's marketing manager.
Manager of customer service
The customer service executive or manager is responsible for welcoming new customers by phone, e-mail, or social media, providing them with pertinent information, and, if required, guiding them to facilities. Customers are reached via SMS, e-mail, or phone, according to the service manager. Service Manager provides the most professional customer services and assists them thanks to his skills as a service manager. A customer service manager is crucial to the success of any company in any industry, such as hospitals and health care facilities. To attract new clients, the service manager uses the most successful strategies to help customers and relies on his or her prior experiences. Client service managers interact with patients and discuss the hospital's prospects in order to stimulate their interest in its offerings. In the period provided, service managers also efficiently fulfill the obligations assigned by the director of creative sources. In addition, the customer service manager is in responsible of advertising the company's new initiatives, goods, and services. New advertising activities are launched by service managers in order to give relevant practical information about the hospital's services.
Cleaners
The cleaners' job is to maintain the hospital and its facilities clean and dust-free at all times. They're also in responsible of making sure supplies like drinking water, garbage cans, and toiletries don't run out or expire. Cleaners keep the hospital's interior and external areas clean. They're also in charge of maintaining the cleanliness of the hospital's grounds and gardens. They are in charge of any responsibilities that the administration or HR manager has allocated to them.
SWOT analysis is a method of analyzing the strengths, weaknesses,
Any healthcare company plan should include a SWOT analysis. It gives you a comprehensive view of the strengths, weaknesses, risks, and opportunities in your planned enterprise. Threat analysis would help in the creation of a well-thought-out strategy for dealing with potential threats.
1. a) Strength: The hospital's overall professional strategy will strengthen it in the health-care industry. Doctors, nurses, dentists, and even advanced-degreed managers are vital to the growth and development of hospitals and health-care institutions. The professionals at a hospital or health-care organization might be considered the hospital's development core. Another factor to consider is the location of the facility. If a hospital is situated in the heart of a state, its importance will be amplified and underlined. A central location is a place where customers or clients may easily and quickly contact the business. A population center or the state of a country's vitality might be considered a central place. As a consequence, having a central location may make it easier for a new hospital to break into the healthcare market. The hospital's operation hours must also be sufficient for the patients, with the emergency department, in particular, running 24 hours a day, seven days a week. Simple payment alternatives, sophisticated medical assistance, outstanding customer service, and cultural aspects constitute a major institution.
2. b) Weaknesses: The plan has weaknesses and information that has been ignored. A hospital's shortcomings may be mitigated with the assistance of a qualified venture supervisor. By ignoring the hospital suggestion, you may be able to lessen the amount of errors in the hospital's strategy.
3. c) Threats: The most significant threat to other businesses is financial collapse or the exhaustion of all available capital. This might have a severe influence on the hospital's entire functioning and, as a consequence, lead to your company's collapse. If these threats are detected sooner and regulations are well evaluated, they may be avoided.
4. d) Alternatives: The growth area of services determines the potential for a hospital or health-care agency. Your company's capabilities are intrinsically linked to those of the hospital. You may get a broad selection of field chains from a healthcare organization. In conclusion, you may grow your hospital by building chains, which will help you to quickly advance. A healthcare business presents you with a fantastic opportunity.
Strategy for sales and marketing.
Source of income. You should assess and give your income source in the hospital business strategy. Your funds should come from both the legal system and your services. Income sources include inpatient and outpatient therapy, laboratory services, revenue from procedures and surgery, mental treatments, and personal injury care.
Both marketing and sales techniques are critical.
Any hospital that really wants to serve the people and stay in business has a well-thought-out marketing and sales strategy. As a consequence, this is an important part of the hospital's overall business plan. You'll want to create long-term connections with all of your clients when you're beginning a hospital, and you'll want them to think of you as a dependable source they can turn to anytime they need anything. To accomplish so, you'll need to devise a marketing and sales plan that will draw customers to your business.
List all of the actions you'll take to ensure this in your healthcare business plan. Tell us about your medical services as well as your customer service. Discuss any surveys or research materials you used to determine how to join the business effectively and strongly, as well as how you'll use your findings to reach out to your target clientele in a way that leads to a long-term relationship. Write that you want to do more than simply reach out to individuals; you also want to guarantee that after they utilize your services, they stay loyal to you, which necessitates a great marketing strategy. You may even engage marketing experts to help you develop an effective marketing strategy that enables you to reach out to the biggest number of potential customers while also increasing revenues.
Examine the marketing strategies used by other healthcare companies and create your own. Putting it down in this section of the healthcare business plan can both assist you figure out what you're aiming to achieve and convince potential investors that you're serious about it. Here are some steps you can take to ensure that you reach as many potential clients as possible:
You may send introduction letters from your hospital to other area businesses and corporations.
Among other places, advertise on social media, newspapers, and television.
You may list the hospital's name in the yellow pages (local directories) so that anybody can search you up.
Direct marketing is another a method that may be used.
Don't forget to ask people you trust to suggest your healthcare business plan to places they visit.
Make a careful note of whatever you want to achieve with all of these techniques in the marketing and sales strategy section.
Forecasts for sales.
A significant component of the proposal is the sales forecast. It is based on a market research study. Your healthcare company plan has a strong chance of success if you do a comprehensive market study. However, in your company plan, you must forecast healthcare revenue for the following three years. Customers might pay as much as $100,000 in your first year of business, while health insurance companies could pay up to $250,000. In the second year, it may be up to 250 thousand dollars from self-pay customers and 500 thousand dollars from health insurance companies. Consumer sales predictions for the third year might be as high as $500 thousand and health insurance provider sales forecasts could be as high as $1 million. These forecasts are based on the current market conditions. The economic slump may be a hindrance to sales. It might be higher or lower than expected. Skyrocketbpo services can help you establish a reliable sales forecast.
Strategy for Publicity and Advertising
The second component of your business proposal is your publicity and advertising strategy. Publicity refers to free information about your company that is distributed in the media, while advertising refers to paid printing. Because you'll almost definitely use both to promote your facility, this section of the business plan should cover your public relations and advertising tactics and strategies. The publicity and advertising strategy assists in the promotion of your healthcare business plan to a big audience, enabling you to emerge as a market leader while optimizing all profit aspects.
Remember that marketing and advertising aren't only a way to persuade people to come to your hospital; they're also a way for you to tell everyone about your brand, how your firm is different, and what market changes you'll make. So think about all of the classic and unique marketing and advertising options available to you. Because this will be the first impression that potential customers will have of your healthcare business plan, a well-thought-out PR and promotional campaign may make or break your company. Come up with it after a lot of thought, and then document it adequately in the business proposal.
Here are some public-facing marketing tactics to consider:
The most basic places to advertise are newspapers, journals, and social media platforms.
You may also begin by sponsoring some local events; this will help you get your name out there.
Billboards should be placed in regions where your target audience is likely to be.
Put your company's logo on business vehicles, and they'll act as moving billboards everywhere they go.
Create eye-catching flyers and distribute them across your neighborhood.
Strategy for Pricing
When consumers learn about your healthcare business plan after you've accomplished the promotion and marketing process, the first thing they'll ask is how much they'll have to pay for your services. Pricing a service requires a great deal of thought; you don't want to be too costly and drive people away, but you also don't want to be too cheap; finding the proper balance is crucial. You must design a pricing strategy based on the prices of your competitors that you feel will be effective. After then, think about payment options including insurance, Medicare, and Medicaid. Consider why you feel customers would want to use them first, whichever option you chose. Put them in your company proposal now that you understand how pricing works and how payments will be handled, so potential investors can see how much you'll be charging. It will also function as a point of reference and a record for you when you start your healthcare business.
Optional Payments
There are several payment options accessible nowadays; attempt to incorporate all of them in your healthcare business strategy. This is due to the fact that different customers prefer different payment methods, and you need to accommodate as many people as possible. Here are a few options for your healthcare venture:
Cash is the most common form of payment.
Machines at the point of sale are utilized.
Mobile money is another popular option these days.
Internet-based bank transfer
Make a check payment.
Examine these options and choose as many as possible without creating any difficulties. These should be stated in your proposal for a healthcare firm.
The needed funding for a start-up
Because constructing a hospital is costly, you must guarantee that you have the finances to cover all expenses. You'll need medical equipment, which will cost a lot of money.
You'll need to include several basic services that a hospital needs to run, and without them, your hospital won't be considered a traditional medical facility. If you don't have these facilities, you may be breaking certain rules in certain areas. You'd need a vast staff, ranging from normal workers to nurses and doctors. This means that paying a large workforce will need a hefty investment. Medical equipment is also necessary, which is unfortunately expensive. You'd also have to cover the costs until you start producing money, all while keeping a standard ambulance with top-notch equipment.
The following is a comprehensive list of everything you'll need to get started:
The price of founding a business
Marketing for entrepreneurs
Legal fees incurred by the business
Engaging a contract-based business consultant may lower the cost of hiring a business consultant.
Software for critical patients, such as health monitoring software, is costly.
The insurance policy of the firm
You'll have to pay rent if you don't own the property.
Costs of hardware storage
Costs of starting a business in general
The cost of restoring the building
The expense of creating the website, as well as medical equipment and an ambulance.
The initial cost of inventory
Tables, chairs, laptops, and other types of furniture cost money.
Expenses of drugs and drug supplies, such as injections and bandages, as well as future drug costs until the hospital breaks even.
Taking care of all expenses and charges
Because this healthcare business plan requires a substantial investment, you must make sensible decisions while earning all of those dollars in order to produce revenue. The question now is, what are the potential sources of capital for investing in the company? This question is answered in the following guidelines for anyone who wish to build a hospital. Three techniques for producing cash for investment are as follows:
The first source is:
The major source is your personal savings account. To lessen the stress of producing cash from the other two resources, you must have personal savings to invest. Also, this is the only way to know ahead of time how much money you'll be able to invest in the company.
The second resource is:
The next resource is completely reliant on your social network and ability to convince people to join you in your quest. The second resource is soft loans, or loans obtained from family and friends. Communicate clearly and honestly with your friends and family to urge them to join you.
The third resource is:
The third option is to take out a bank loan.
The strategy for long-term viability and expansion planning
The sustainability strategy and growth proposal in the hospital business plan not only displays you as a person devoted to your enterprise, but it also instills investor confidence in you. The firm's long-term sustainability strategy and growth proposal are also crucial for its future success; without these, revenue would stagnate and the company will fail to flourish.
The hospital venture's sustainability strategy should focus on satisfying the healthcare requirements outlined in the business plan while maintaining breakeven, i.e., the company will not need more capital. At the point when a profit may be produced, the next step is to generate more revenue than expenses.
The expansion plan should specify who will benefit from the expansion and how the profits will be distributed. What percentage of the profits will be utilized to grow the company and buy new equipment?
Sustainability and development plans are especially important since they attract dedicated people who put in long hours in their areas. These personnel are interested in working for your organization because they want more opportunities and a long-term commitment to work at the same hospital for a long period.