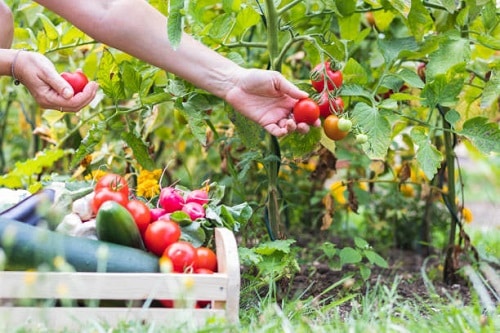 On her daily commute, Becca Knoblock used to leave her house before 7 a.m., white-knuckling her way through downtown Denver's dense I-25 traffic. She starts each day with a cup of coffee outside, where, now that she works from home, she spends a few minutes tending to her garden.
"My interest in gardening has surely risen as a result of the outbreak," Knoblock says. "It's just a terrific experience to be outside more frequently, doing simple activities, and it's enormously satisfying to grow your own food from seeds," the author writes. It's a really life-affirming and delightful thing to do at a terrifying moment."
During the outbreak, a growing number of people in the United States started gardening. According to the study Home Food Gardening: U.S. Market Trends & Opportunities by market research firm Packaged Facts, 26 percent of questioned American consumers claim they are cultivating a food garden as a consequence of the outbreak.
According to the poll, "as consumers spend more time at home and seek new hobbies, many have turned to gardening for personal enjoyment or simply as a more productive way to spend their time."
The increased popularity of gardening has brought both challenges and opportunities for businesses that cater to home gardeners.
"Almost every seed catalog is sold out — some as early as January," Knoblock adds, citing her own purchase experience and input from other gardeners in an online seed-starting class she's taking.
Seed companies were "shell shocked" by the enormous number of orders they received, according to the Washington Post. Consider the case below:
Baker Creek Heirloom Seeds received 4,500 orders per day, more than double the typical peak demand in the spring, prompting the firm to close its website and deny new orders.
In the spring, Renee's Garden used to get 350 daily orders on average, but that number has now increased to 2,000.
Targeting Gardeners for Cross-Selling Opportunities
Seeds for vegetables, beans, and herbs have been in high demand, but there are lots of opportunities to cross-sell other lawn and garden and outdoor living goods. Food gardeners are more likely to take on exterior or house improvement projects, according to a Packaged Facts research.
"When you spend more time in your yard, it becomes like another room in your house," Knoblock says. "You become more aware of your surroundings and what you can do with them beyond mowing your lawn, and you generate a growing list of ideas for what you want to do next."
Home gardening is connected with the development of new exterior structures such as fire pits, landscaping paths, and patios, according to the Packaged Facts survey. Gardeners may go to Home Depot to purchase seeds and grow plants, but they may also be considering other jobs that are far more expensive (and potentially greater revenues for suppliers and retailers).
The Consumer Demographics of Food Gardeners
Customers in the food growing industry, on the other hand, are more complex than one would expect. The traditional image of a gardener is of an old silver-haired woman living in a rural setting, however this is no longer the reality.
Packaged Facts conducted a survey that found:
Full-time workers and present students are more likely to have a food garden.
Younger clients, such as millennials, are growing interested in food gardens.
Men are more likely to claim they have a food garden than women.
People in the West and Northeast are more likely to grow their own food.
Despite the fact that they have less space, city dwellers are more likely to grow a food garden.
Those who are married or in a relationship, as well as those who have children, are more likely to have a vegetable garden.
According to the Packaged Facts poll, "many consumers maintain a food garden and engage in food gardening because they like gardening, enjoy being outdoors, and feel it is gratifying to care for plants and see their effort bring fruit."
Furthermore, many gardeners believe that fruit grown in their own gardens tastes better, is healthier, and is more nutritious. "Unless you produce your own food, you have no idea how sweet carrots can taste or how good a tomato can be," Knoblock says. "It's sort of mind-blowing."
Where to Learn More
Home Food Gardening: U.S. Market Trends & Opportunities is the go-to source for a complete understanding of U.S. consumer trends in food gardening. This report combines Packaged Facts' extensive monitoring of the food and beverage and gardening market with proprietary surveys, and evaluates current trends and future directions for marketing and retailing, along with consumer patterns during the pandemic and across the broader food and beverage market.