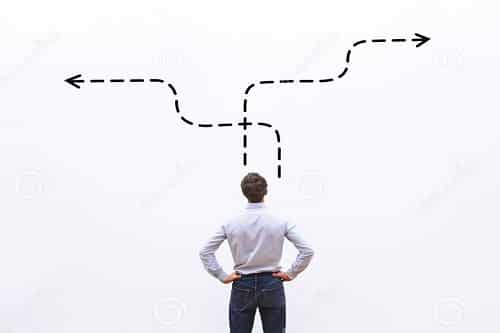 Following COVID-19, the market environment has transformed, and you may need to reassess your company plan sooner rather than later. But, in such a volatile climate, how can you determine where to gamble?
"Predicting market trends is always a tough job, but it's one of the most crucial things you can do in these turbulent times," said Robert Granader, Founder and CEO of MarketResearch.com, in a recent webinar hosted by the 2021 Leading Entrepreneurs of the World Conference.
Prepare for What's Next in Your Market
When evaluating which way the commercial winds are blowing, it's vital to look forward and back.
Granader quoted Mark Twain when he said, "History does not repeat itself, but it rhymes."
Many of the industry trends we witnessed at COVID, such as the expanding pet population, the increase in home renovation, and the popularity of home gardening, are already "baked in" and will continue to affect the trajectory of certain product categories and markets in the next 18 months.
The COVID crisis, according to Granader, is unique from the recessions that followed September 11th and the 2008 global financial crisis. "People felt destitute as a result of those events, and they were bracing themselves for a bad economy," he said. "However, we predict a solid economy once the COVID problem comes to an end." There's stimulus money, the stock market is soaring, and people are feeling optimistic."
Rather of focusing on avoiding the next calamity, entrepreneurs and executives should focus on catching the next wave, the next big opportunity, and getting inside the mind of the client, according to Granader.
Having a new pair of eyes on your company and industry might help you see things more clearly
"Your customers may not want to tell you the truth," Granader said. "People will say precisely what you want to hear," says the narrator. A third-party business may be able to supply better data. Market research may assist you identify things and trends outside of your company, disruptive technologies you may not be aware of, and how you stack up against competitors."
Market research, on the other hand, involves more than just statistics. "Understanding why people feel a specific way about a corporation or industry is also a story, a narrative," Granader added. "Who writes the tale makes a difference. "The statistics might be valid, but the story could be misleading. For example, it's impossible to understand grocery store sales in the United States if you've never been to one, yet this is how some market research businesses operate."
Research may seem to be equally trustworthy on a Google results page, but you must dig deeper. "Investigate the research further. Know who's putting it together and how they're going about it. Customers may get it through MarketResearch.com "According to Granader.
When it comes to recalibrating your company's strategies in light of COVID, don't get locked in the echo chamber. Make sure you're not caught off guard. "Trust is the kingdom's currency," Granader said. "Find trustworthy narratives and facts to assist you in making decisions."