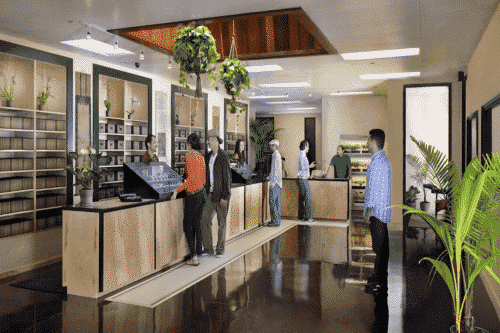 Cannabis Business Loans: An Overview
If you own a cannabis company, you already know how tough it is to manage legal restrictions, particularly when it comes to licenses and permits, real estate purchases, and, of course, financing.
Unfortunately, most cannabis company owners have a tough time obtaining small business loans. Financial institutions are generally unable to manage any money connected to cannabis since it remains a Schedule I prohibited drug on a federal level, regardless of how legal it is in your state.
However, as politicians and activist organizations have campaigned for legislation on this subject, financing options for cannabis businesses have gradually become more accessible. As a result, although you won't be able to obtain cannabis business loans from big banks or comparable financial institutions, you may be able to locate private lenders and internet markets that can help.
With this in mind, we've put together this guide to assist you in your quest.
Here, we'll go over your finest cannabis company loan choices as well as some of the greatest alternative funding possibilities. We'll also look at the current status of financing in the cannabis sector and what entrepreneurs may anticipate in the future.
6 Financing Options for Cannabis Businesses
Despite the fact that cannabis company loans are more difficult to come by, there are an increasing number of lenders that are willing to deal with and finance cannabis companies. Because there are so many legal restrictions and grey areas in this field, you'll want to be particularly cautious while researching and evaluating these company financing options—especially because few of them offer comprehensive information online. You should study lender reviews, ask questions, and avoid any business that gives you the creeps.
Let's take a look at some of the finest ways to finance cannabusinesses with this in mind.
GUD Capital is a venture capital firm based in New
GUD Finance is a business capital platform that links small company owners with direct lenders.
GUD Capital can help your cannabis company obtain private financing, real estate loans, equipment leasing, and cash advances, according to their website. GUD can help your company obtain financing ranging from $5,000 to $20 million, with interest rates ranging from 8% to 25%.
If you're interested in partnering with GUD Capital for your cannabis company, you can give them a call or fill out a simple online application.
Diamond Business Loans
Is a California-based finance firm that deals with cannabis companies, including startups and established enterprises.
Diamond Business Loans provides three primary financing products for cannabis businesses: unsecured cash, commercial real estate acquisition, and equipment acquisition.
You may get up to $150,000 with the unsecured capital program, but you must have a personal credit score of 680 or higher to qualify. A 30 percent down payment is needed for the commercial real estate program, which provides up to $15 million in financing. Finally, the equipment program is offered on an individual basis.
Diamond Business Loans, like GUD Capital, may be reached immediately by phone or by submitting a simple enquiry on their website.
Alternative Finance in Motion
Then there's Dynamic Alternative Finance, which is a finance firm that caters exclusively to cannabusinesses.
Real estate loans, working capital loans, equipment leases, and bridge loans are all available via Dynamic Alternative Finance.
For example, you may be eligible for a revolving line of credit or a term loan in the amount of $250,000 or more via their working capital loan program. If you're searching for a loan under $200,000, you may apply online and be pre-qualified in as little as 48 hours.
Dynamic Alternative Finance follows a similar application process to many other alternative lenders: you can schedule an initial phone call with a loan specialist, submit your documentation, talk to potential lenders about your options, submit additional documentation, and finally, receive funding for your cannabis business.
GoKapital
GoKapital provides merchant cash advances as a type of cannabis company financing.
You may get a cash loan from GoKapital ranging from $50,000 to $5 million if you satisfy their minimal requirements, which include four months in company, a personal credit score of over 500, and yearly sales of over $150,000.
GoKapital makes it simple and fast to apply for funding online.
Funding for Small Businesses
Small Company Funding, an alternative lender, provides cannabis business loans in addition to their regular finance choices.
Despite the fact that Small Business Funding usually provides term loans, SBA loans, equipment financing, and lines of credit, it seems that they now provide merchant cash advances to cannabis companies.
With that in mind, you can apply for a cash advance from Small Business Funding online and have a decision in as little as 24 hours.
United Capital Source is a company that specializes in providing capital
This alternative lender specializes on marijuana dispensary business loans. United Capital Source provides cannabis company financing via a network of lenders, ranging from working capital loans and term loans to revenue-based business loans.
The money from the loan may be utilized for a number of things, including purchasing goods, establishing a new location, advertising, and personnel.
You may apply for a cannabis company loan online and then talk to one of their lending specialists about the criteria and your financing choices. United Capital Source advertises a 24-hour approval time and financing within a few business days on their website.
Alternatives to Cannabusiness Financing
As you can see, despite the fact that these lenders provide certain kinds of cannabis company financing, you won't have access to the same range of choices as other small business owners. Furthermore, many lenders only provide merchant cash advances, which are the most costly kind of company finance.
As a result, a venture capital (VC) company may be an alternate cannabusiness financing source.
The cannabis business has attracted a number of venture capital companies. Some marijuana companies that don't want to take on debt may find that seeking cannabis company financing via venture capital is a viable alternative. It's worth noting, however: Accepting VC money means selling a portion of your cannabis company and diluting your ownership percentage, which is known as equity financing.
We'll look at several VC possibilities for cannabis company financing, as well as another option: crowdfunding, in the sections below.
Casa Verde
Cannabis company financing from Casa Verde, a venture capital firm, has propelled top marijuana companies to new heights.
System of tracking and tracing Metrc and Oxford Cannabinoid Technologies, a biopharmaceutical firm, are only two of the companies that have benefited from Casa Verde's investment.
However, it's essential to remember that Casa Verde only invests in ancillary cannabis businesses, such as platforms, lab tech, and media firms that deal with cannabis-related problems, rather than enterprises whose only goal is to sell cannabis.
Tuatara Capital
L.P. is another cannabis company financing option worth considering. Tuatara Capital, unlike Casa Verde, is interested in investing in the plant itself; agriculture is one of their major investment areas. They also put money into consumer and retail, industrial services, technology, processing, and research and development in the cannabis industry.
Tuatara Capital may be the ideal business financing choice for you if you're looking to establish a retail or growing cannabis company.
Privateer Holdings
Privateer Holdings also provides cannabis company financing. This Seattle-based cannabis venture financing company was established in 2010 with the goal of "ending cannabis prohibition and the societal damage it creates."
Privateer Holdings, like Tuatara Capital, invests in cannabis companies that grow and distribute the drug. Privateer Holdings' portfolio includes edible cannabis brands like The Goodship, as well as processing and distribution companies like High Park Company.
New Cannabis Ventures offers a list of VCs to examine if you're looking for additional cannabis company financing alternatives.
Crowdfunding
Crowdfunding has lately gained popularity as a means of financing businesses. Indiegogo and Kickstarter are the two most well-known platforms. Some cannabis businesses have been allowed to raise money on Indiegogo, for example. Additionally, marijuana companies have been authorized by StartEngine, a lesser-known site. Finally, CannaFundr and Fundanna, two marijuana-specific crowdfunding sites, are available.
Financing Options for Cannabusinesses
Cannabis companies have challenges acquiring other types of funding, such as the ones required to operate their operations on a daily basis, in addition to company loans. However, as the marijuana sector grows in prominence, so do the number of companies that specialize in cannabusiness.
They provide point-of-sale systems and debit cards, among other things, to make it easier for your consumers to pay you. Let's take a deeper look at how various funding options may benefit your company.
System of Debit
Customers who don't usually have cash on hand may find it difficult to interact with marijuana companies since most of them only accept cash. To address this problem, CanPay offers a unique debit system that enables companies to accept debit payments from customers who also utilize the platform.
Debit transactions are permitted since CanPay is independent from the banking system. However, since CanPay is not controlled by the federal government, there are no assurances that your money will be safe. Using a debit system, however, may prove to be more secure than using cash.
POS (Point of Sale)
You have a few unique choices if you're looking for a POS system to handle and take payments at your cannabis company. The primary benefit of utilizing cannabis-specific services is that they may help you remain compliant since they're designed with the industry's unique laws in mind.
Look into Green Bits first, which can assist you with all parts of the sales process. This platform offers state law integration so you can be confident you're keeping compliant, as well as connection with other applications and customer management tools.
LeafLogix can assist farmers, distributors, and processors with day-to-day financial management. Businesses may use this platform to handle every step of the process, from cultivation to distribution to ecommerce to point of sale. Whatever element of the supply chain you operate, LeafLogix is likely to be able to assist you in managing and tracking your everyday operations.
The Challenge of Obtaining Cannabis-Related Business Loans
Although we've already touched on the topic of cannabis company financing, it's worth digging a little further into it.
At the end of the day, cannabis company loans are so tough to come by for one major reason: even if cannabis is legal in many states throughout the country, it is still legally illegal on the federal level.
As a consequence, federal banking rules governing cannabis companies treat all cannabis-related capital as if it were money. Only 486 depository institutions—banks and credit unions—were actively dealing with cannabis companies in the United States as of September 2018.
Local financial institutions, on the other hand, are becoming more inventive than big, national banks in states that have legalized medicinal and adult-use recreational cannabis. There have been reports of credit unions in Colorado discovering legal loopholes to enable marijuana companies to bank with them.
Unfortunately, cannabis company loans are presently classified as a murky and complex sector, making it difficult for entrepreneurs to get funding.
Despite the fact that more local banks are exploring methods to offer financial services to cannabis companies, such as checking and savings accounts, cannabis company loans are still difficult to come by.
Closing the Funding Gaps in the Cannabis Industry
So, what are small company owners to do if cannabis companies can't get funding?
Finally, the fact that venture capital funds the majority of cannabis companies is far from ideal—venture capital firms, even those in progressive sectors like cannabis, are infamously inaccessible to most businesses, particularly for female founders and minority owners.
However, a few local government organizations are trying to make cannabis entrepreneurship more accessible to populations who have been disproportionately prosecuted for marijuana offenses prior to legalization.
For example, Oakland, California has set aside half of its cannabis company licenses for populations who have previously been unjustly targeted. This program is only accessible to Oakland residents who earn up to 80% of the city's median income ($53,000) and have either had a cannabis conviction in Oakland or have resided in a neighborhood where cannabis law enforcement has been disproportionate over the last ten years.
Oakland has also put aside $3.4 million in interest-free cannabis company loans for these same neighborhoods, which is maybe even more important. This is just one of many instances of local government and law enforcement working together to ensure that the growing cannabis business benefits everyone, not just the wealthy.
What to Keep an Eye on in the Future
Fortunately, in addition to local government initiatives, laws governing cannabis company financing are evolving at the same rate as the cannabis sector. As of December 2019, legislation known as the "SAFE Banking Act" has passed the House of Representatives, ensuring that financial institutions may legally engage in the cannabis business.
Entrepreneurs would be allowed to get cannabis company loans as a consequence of this law for startup financing, cash flow management, and one-time expenditures that operating a cannabis firm often requires. They'd also be able to sidestep the drawbacks of venture financing, such as dilution of ownership and biased gatekeepers.
What's the Difference Between Hemp and CBD Companies?
If you're wondering why cannabis companies have such a hard time getting financing but hemp businesses have more choices, there's a good explanation.
Hemp is no longer a Schedule I restricted drug, although it is still regulated by the FDA, according to the 2018 Farm Bill, which was signed into law on December 20, 2018. As a result of this shift, hemp-based goods are now regulated by the Food and Drug Administration (FDA), much like other foods and cosmetics.
As a result, hemp companies will have an easier time obtaining operating capital and opening bank accounts. In addition, hemp products may now be sold across state lines.
Furthermore, CBD companies are affected by all of these developments. As long as a product's THC content is less than 0.3 percent, it qualifies as a now-legal hemp or CBD product.
Final Thoughts
At the end of the day, with all of the legal rules, reports, and legislation involved, it may be tough to comprehend the issue with cannabis company loans and why cannabis companies have so limited choices.
Despite the advances made by certain local financial institutions, as well as the improvements made for hemp and CBD companies, there are presently limited options for cannabis company financing. Although certain peer-to-peer lenders and marketplace platforms, as well as venture capital companies, may provide cannabusinesses with financial solutions, the number of cheap, transparent alternatives available to most company owners is insignificant.
Nonetheless, the legal complexities of cannabis company financing are continuously changing. If the federal government starts to change its position on managing cannabis-related money, things might start looking better for current or prospective marijuana company owners.