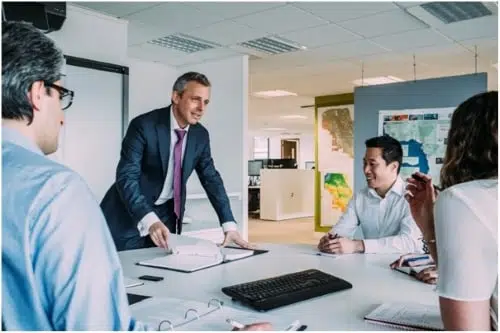 People have turned to Cannabidiol, often known as CBD, for a number of medical illnesses in recent years, and interest in this cannabis-derived chemical has surged. While the FDA has authorized CBD as a therapy for seizures caused by two types of epilepsy, many people use it to treat a range of illnesses ranging from anxiety to pain problems, despite the fact that the FDA has not officially approved it. Despite this, the government legalization of hemp and hemp-derived goods (with limitations) in 2018 has resulted in a surge in CBD-related business.
Unfortunately, getting a financing for a CBD company is still challenging due to a tangle of legal and regulatory entanglements. In this post, we'll look at the reasons that make finding financing for a CBD company difficult, as well as the kinds of loans that CBD businesses may get – and where to search for them.
Why Do Most Lenders Turn Down CBD Businesses?
It may be difficult to get a business loan if you operate a CBD company. If you own a CBD company and have attempted to raise money for it, you've probably already realized this.
Hemp (which legally must contain 0.3 percent or less of THC, the psychoactive component of cannabis that causes the "high") was just as illegal in the US at the federal level as psychoactive cannabis until the passage of the 2018 Farm Bill, as the Controlled Substances Act made no distinction between the two. This implies that, until two years ago, federally insured financial institutions were prohibited from lending to CBD merchants, despite the presence of state legislation creating state-legal marketplaces for both CBD and THC-containing goods.
Despite the fact that growing and producing hemp has been permitted for two years, lending institutions haven't developed much institutional memory when it comes to negotiating the difficulties that still remain when it comes to the selling of goods produced from the Cannabis sativa plant. As a result, many banks are still hesitant to lend to CBD businesses, while other lenders may engage with certain but not all aspects of the CBD industry.
Regardless of the difficulties, obtaining a financing for your CBD company is feasible. Let's look at the many kinds of loans that are ideal for CBD businesses.
The Most Appropriate Loans For CBD Businesses
The kind of loan you need will be determined by the type of expenditures you plan to cover with the funds. Let's look at the many kinds of loans that a CBD company could take out.
Loans for equipment
The equipment you purchase with an equipment loan serves as security for the loan. If you're cultivating hemp, you may require a loan to buy the equipment you'll need to harvest and extract the flower. You may utilize an equipment loan to buy grow lights, inline fans, and other hydroponic gear if you have a smaller boutique business and wish to cultivate inside. The equipment will be yours to keep after you've paid off the loan in full. If you default, though, you will lose your supplies.
Cash Advances from Merchants
A merchant cash advance may be a suitable alternative for a CBD startup with no previous business experience or a CBD company that is having trouble qualifying for a conventional business financing. You may get a short-term cash injection through a merchant cash advance. You return the advance by giving the lender a percentage of your daily sales (though some providers may allow you to pay weekly or monthly) or repaying a set sum on a daily (or weekly/monthly) basis.
Due to the high costs paid and the quick payback needed, merchant cash advances are not usually advised as a first resort alternative. A merchant cash advance, on the other hand, may be a viable short-term financing option for CBD businesses who are unable to qualify for a conventional loan.
Credit Lines of Credit
A business line of credit may work for your CBD company if you don't require a big lump amount of cash and instead want a credit line that you can draw from like a credit card.
The total amount you may borrow (referred to as a credit facility) is refilled when you return the money you've actually borrowed with a revolving line of credit. This manner, you only borrow the money you need while maintaining a financial safety net from which to draw if an urgent need arises. The major drawback here is that obtaining a line of credit may be tough — perhaps even more difficult than obtaining a conventional company loan. CBD companies that have been in operation for at least six months are significantly more likely to qualify.
Loans with a set repayment period
Although we've explored alternatives to "conventional" business loans here, you may be able to qualify for a standard business term loan depending on where you search (we'll get to that part in a minute).
You may want to substantially expand your business or take on other financially risky initiatives. In such scenario, a term loan will better meet your requirements than some of the "alternative" loan options, which often include lesser amounts of money and shorter payback periods. Traditional company loans are difficult to acquire without a track record, so CBD businesses may need to seek for other sources of financing.
Where Can I Get A CBD Business Loan?
As I previously said, banks are wary of dealing with anything relating to the historically stigmatized (not to mention criminalized) Cannabis sativa plant. If you have a strong working connection with your existing bank, you should talk to them about obtaining a loan for your CBD company, especially if they have a history of being progressive on other topics. However, don't be shocked if they reject you — and if you have cause to think that simply bringing up the topic with your bank would damage your current relationship, skip this step and seek for financing elsewhere.
As it turns out, you'll have a lot easier time finding an internet lender eager to deal with your CBD company. Consider applying for a loan from one of the following online lenders:
Lenders that deal with marijuana
A quick internet search will reveal a number of firms that provide financing for cannabis-related enterprises that meet certain criteria. While some of these lenders specialize in recreational or medical marijuana, they may still be ready to deal with you if you have a CBD-related company. Check with a cannabis lender to determine whether yours is the kind of company they want to deal with (and vice versa).
Lenders with a High-Risk Profile
Other internet lenders provide lending options to "high-risk" customers. These lenders are more likely than your typical internet lender to lend to you. To learn more about this aspect of the lending sector, see our article on high-risk business loans.
Loans from the crowd
Crowdfunding loans are a specialty of certain internet lenders. A crowdfunded loan, also known as peer-to-peer (P2P) lending or debt crowdsourcing, is obtained by having a lending platform present your proposed loan conditions to a crowd of loan investors. After that, you repay these investors with interest.
Individual investors, rather than bigger, more conservative financing institutions, may be more willing to engage with a CBD company. That is why debt crowdfunding platforms are worth investigating for CBD company owners. To understand more about debt crowdfunding, have a look at our explanation video.
How to Know If You're Getting The Best Deal
Unfortunately, there are a lot of unscrupulous business loan servicers out there that like to work with high-risk companies. You'll need to do due diligence to determine if a lender is genuine and whether the loans they provide are reasonable:
Examine the lender's presence on the internet.
Any fly-by-night operation may set up a low-cost website to promote its lending services. A real online presence, on the other hand, is more difficult to imitate. Look for any social media profiles linked to the business. Look for mentions of the business in news stories and press releases. Examine the company's website's About page (it should have one!) to determine whether it seems legitimate. See if you can discover the names and/or profiles of the company's executives. Finally, search for customer reviews and comments about the business. While every lender has its critics, checking customer reviews should provide at least some indication of a reputable business.
Investigate The Total Cost Of Borrowing
It's essential to look at more than just your monthly payments when evaluating a lender's loan options. Keep an eye out for any additional costs you may be responsible for, such as:
Fees for starting a business
Closing costs
Fees for applications
Fees for packaging
Fees for referrals
Fees for assurance
Fees for assessments
Penalties for early payment
Examine The Lender's Reviews
It's usually beneficial to read a professional reviewer's assessment of a lender since you'll get information from the company's history and comparisons to the industry's top lenders. To that end, take a look at our whole collection of small business loan evaluations. By inputting your time in business, credit score, and other variables, you can narrow down your search and receive results that are relevant to your circumstance. Isn't it amazing?
Along with our small business loan comparison chart, we've put up a helpful reference to the best small business lenders for 2020.
Additional CBD Business Resources
For those of you working in the CBD or cannabis industries in general, here are some more resources. Take a look whether you're just getting started or want to expand your existing business.
The 6 Best CBD Payment Processors & Everything You Need To Know About Finding A CBD Merchant Account
What Is The Best Way To Fund A Medical Marijuana Dispensary?
For Your Medical Marijuana Dispensary, Do You Need A Merchant Account? Are you looking for a high-risk merchant account? What Are High-Risk Business Loans and Where Can I Get One? Here Are The 6 Best Payment Processors To Work With
Frequently Asked Questions about CBD Business Loans
Is it possible to obtain a CBD business loan without putting up any collateral?
Yes, a CBD company loan without collateral may be possible. You may be able to obtain a loan with a blanket lien if you don't have particular assets to pledge.
How much money do you need to start a CBD business?
According to studies, the average cost of starting a company is about $30,000. Learn more about how to determine starting expenses for your new company in our guide.
How long does it take to be accepted for a CBD loan?
A CBD loan may take as little as one business day or as long as two or three months to be authorized. The length of time it takes will be determined by the kind of lender you're dealing with, as well as how fast you can provide required documentation and other variables.