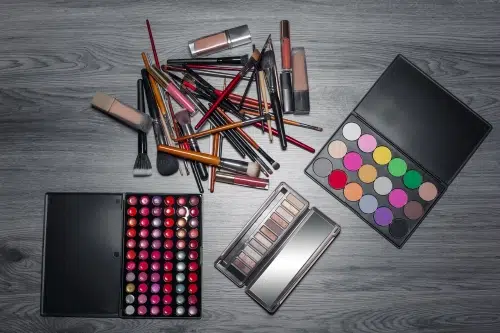 You should have learned how to start a cosmetics brand yesterday if you had the opportunity. The moment has come to move on to the next best option. This is due to the fact that the whole beauty and personal care sector is thriving. Just riding that wave would be enough to see more development than the majority of other businesses combined.
Having said that, you will still need a well-thought-out company strategy.
However, in contrast to the majority of articles on this subject, I will not go into all of the bureaucratic, time-consuming formalities such as trademarking your brand name or establishing a bank account for your new cosmetic line that are required.
You may worry about it afterwards, after you've earned a profit, if you like.
To avoid this from happening, I'm going to provide you an actionable, step-by-step checklist that you can use to start your beauty line and have it released within the next several months. It makes no difference if you want to offer lipstick, moisturizer, foundation, concealer, or anything else that is linked to the cosmetics industry.
This checklist will be of assistance.
But first and foremost…
Approximately how much does it cost to start a cosmetics line?
The purpose of this study is to provide you with information that will assist you in starting a cosmetics brand with no money. However, understanding the economics of the cosmetics industry is essential since they will influence all of your actions in the future.
Hence the quick response is "it depends," which is followed by a longer explanation.
The lengthy answer is that there are several factors that may have a direct and significant impact on the actual cost of manufacturing, marketing, and shipping a beauty product.
In general, though, it's reasonable to assume that you may anticipate to spend somewhere between $5,000 and $25,000 on your project.
The following are the most important elements that influence beginning costs:…
SKUs (stock keeping units)
Minimum customization requirements for each product type
Manufacturers
Paid Advertisements Packaging
In all circumstances, however, the most effective approach to begin is to reduce the quantity of work that must be outsourced. As an example, instead of beginning with 5 products, you may start with 1, speak to dozens of manufacturers to pick the best one for your budget, reduce the amount of packaging you use wherever feasible, and so on.
However, there is a "free" method to do it.
It's the same method through which Kylie Cosmetics and Glossier got their start.
No, it is not a literal "free" offer. There is no getting around the reality that producers must be compensated. To ensure that money comes from other sources of financing rather than your personal funds, you must ensure that you do not give up even a single percent of your stock to a venture capital firm.
As a result, let us discuss it.
Starting a cosmetic line checklist with the numbers 3… 2… 1…
Step #1: Develop a small, devoted following
Many such recommendations would advise you to begin thinking about your brand or items as soon as you can. If, on the other hand, you want to launch a cosmetics brand with no money, you'll have to play a whole other game with entirely different rules. Moreover, the first rule of this new game is that you must first work on the marketing before you can begin working on the goods.
This is accomplished via the use of the content and commerce business model.
To put it another way, rather than attempting to create your own Drunk Elephant or ColorPop, you should focus on creating your own Vogue magazine first, and then launching your Drunk Elephant afterwards. Blogs, Instagram, newsletters, TikTok, videos on YouTube, Facebook groups, and other forms of social media may be used to do this.
Makeup is something you wish to discuss on this media property.
For example, you could want to include cosmetic tutorials, product suggestions, interviews with beauty experts, and other related content on your website. Additionally, you want to capture the behind-the-scenes activities of launching your beauty business. For maximum audience development, a decent content-to-behind-the-scenes ratio of about 80 percent to 20 percent is recommended. Later, when you're getting ready to launch, you'll be able to turn it over.
This audience is essential for generating sales without the need to spend money on advertising.
Consider the way Kylie Jenner began her cosmetics line, Kylie Cosmetics.
She didn't start out with her cosmetic line and then get renowned in order to sell more lipstick after that. She initially got well-known, and then she went on to introduce Kylie Cosmetics to her fan base. Of course, you don't have to be quite as huge as she was when she first started out to compete with her.
So, how much of an audience do you need before releasing your product?
This is heavily dependant on the next phase we'll be discussing, but presuming you're simply beginning with one SKU and have decent minimums, here's what I would propose…
You have 500 email subscribers on a "hot list" who are eagerly awaiting your debut.
As an alternative to Mailchimp, it is preferable that you construct your email list using Klaviyo.
There are a variety of instances in which you will need additional subscribers prior to releasing your product. For example, if your manufacturer's minimum order quantity is 5,000 units, you'll need a lot larger list since it's impossible to make 5,000 sales from a list of 500 individuals.
As a result, please plan ahead of time.
Having said that, the overall plan remains unchanged.
By using free platforms such as YouTube and TikTok, you may build an audience of individuals who are really interested in your issue. Then invite your audience to sign up for a pre-launch list so that they may be among the first to know when your product goes live. It's the more time-consuming option, but it's free.
Step #2: Create a list of ideas for your cosmetic line
While you're working on growing your following, you may start thinking about the beauty items you'll be selling, how they'll vary from one another, and the brand that will bring everything together.
The trick here isn't merely to come up with ideas for what to sell. It is to develop a product line that will assist you in growing your company from zero to one million dollars in the following 12-18 months. Fortunately, doing this is not nearly as difficult as it seems.
What is the explanation behind this?
Your rivals have all of the information you need.
They've already spent millions of dollars trying to find out what sells, so take use of it!
Here's how it's done…
Make a list of your top ten immediate rivals to start with. These rivals should be the ten companies that you most want to be like in terms of branding and particular product lines, and they should be your top competitors. Rather than billion-dollar heritage brands like Apple, this will mostly imply popular direct-to-consumer companies..
From there, you'll want to look at their best-selling items.
This entails figuratively browsing the "rank by best seller" category on various online marketplaces. It's simple to add this extension to the URL if they're using Shopify to host their shops if they don't already have one…
"collections/all?sort by=best-selling"
Once you have their best-sellers list in front of you, you want to look for any similarities.
How much does shipping and handling cost?
From there, you'll want to compile your own hypothetical best-sellers list to use as a starting point
With this comprehensive cosmetics collection, you have a very good chance of succeeding in your endeavors.
Next, you must pre-sell your hero product
The list of beauty goods you'll be able to sell will be extensive by the time you're ready to move on to the next level, and you'll have a ready audience to purchase them. After that, it's time to start earning some money.
Keep in mind that the aim is to launch your beauty brand with no financial resources.
The only way to do this is to use your customers' funds rather than your own. To do so, you must first sell your product before it is ready for purchase, and then promptly reinvest the proceeds back into the production of the product.
Indeed, Kickstarter was created for this same purpose, but they need prototypes before they can go live.
Because we don't have any, you'll want to utilize Shopify in conjunction with a pre-selling app.
However, before you begin marketing your products left and right, you must first choose a hero product. Tone that is most likely to sell well and generate a profit for you.
So go back to your list of greatest sellers and choose one based on the criteria you established before.
Create your Shopify shop after you've gathered all of your materials.
Only thing to remember is to explicitly declare that you are pre-selling the goods. This manner, you may demonstrate that you need to generate a particular level of revenue before you can begin manufacturing.
How to Locate Cosmetics Manufacturers
The good news is that the procedure is neither time-consuming or difficult.
There is some bad news, though, in that the procedure is time-consuming and may be quite irritating.
In light of the above, there are basically two techniques to locate manufacturers:
The first is with the search engine Google. Simply begin searching for phrases such as "private label cosmetics" and "makeup manufacturer" on Google.
The second method is by way of networking.
You'll want to choose the finest relationship for you from this point forward.
This is not a short procedure, as previously stated.
You're going to encounter a lot of brick walls the majority of the time.
This procedure may take many weeks for some individuals. Others will have to wait months.
But don't give up.
It's important to remember that communicating with them is completely free. Continue on your journey. There is no way to get past this without resorting to a covert hack.