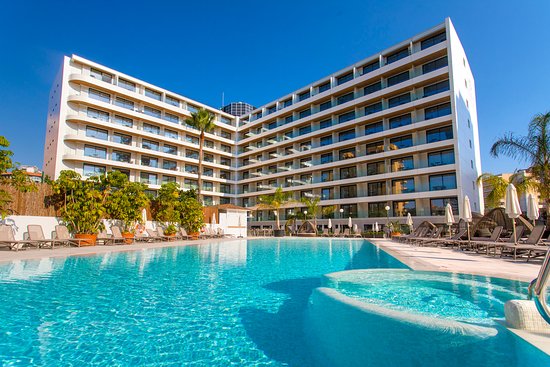 Executive Summary
The executive summary is usually written last because it gives a clear overview of your whole business plan. Investors and lenders look at the first page to decide if they want to read any further, so put the most important information at the top. Give a description of your hotel, a summary of your market analysis showing that a new hotel is needed, and a list of what makes you the best person to fill that need.
Company Overview
In the company overview, you can read about your hotel as it is now. Talk about how it started, what its business is like now, and how it is set up legally. List important things that have happened in the past, like getting key funding or hiring a well-known hotel manager. Provide more information about your hotel's unique qualifications. It might be in an old building or have the only day spa in town, for example.
Industry Analysis
Most cities have dozens to hundreds of hotels, which can make it hard to figure out how to analyze the industry. But you should only pay attention to your relative market, which is the part of the hotel business that is similar to your hotel. Is it a small family-run business? A small hotel with high-end service? A place to stay at a resort with restaurants and activities on-site? Choose the niche you want to go after, and then look into the trends and projections that affect that niche. Make a plan for how to get past any problems you find as you do your research.
Customer Analysis
Anyone who has ever traveled is a potential hotel customer, but not all of them are your potential customers. Who will choose your hotel? Are they traveling for business or pleasure? Are they in town for a wedding or other special event? Do they travel with small children? How often will they visit your city? Are they price conscious? Do they want the latest amenities? Luxury bedding and robes? Are they rugged outdoors types? Figure out your customers' demographics and how they decide where to stay. Then identify their unique needs and draw up a plan for meeting those needs.
Competitive Analysis
Not every other hotel in town is a direct competitor of yours. Indirect competitors include those who sell to a different market and restaurants and other businesses that sell to a different need within your market. Describe each of your direct competitors, or hotels that are in the same market as yours, and explain hHotel Marketing Plan
ow yours is different. Put all of your indirect competitors together into one group and talk about them as a whole.
Hotel Marketing Plan
A hotel marketing plan is what you do to get people to stay at your hotel. A marketing plan starts with the four Ps (Product, Promotion, Price, and Place) and doesn't forget about keeping customers and making key partnerships. All of these things should be tailored to the people who will stay at your hotel in the area(s) where you will be doing business.
Product: The services at your hotel
In every hotel, the main thing they sell is the same service: a place to sleep for the night. After this foundation, the possibilities are endless. Services can include entertainment (like a nightclub or movies in your room), food (like chocolates on your pillow or a five-star restaurant), communication (like high-speed wireless internet), and health care (i.e., a pool, fitness center, spa). Think about whether your customers will be interested in unique services or if it would be better to offer a full suite of the tried and true. No matter what you choose, make sure the information is clear and has just the right amount of detail for the reader to understand the level and type of service.
Promotion – How to spread the word about something
Promotion is how you let people know about your hotel and what makes it special, and how you turn them into guests. How you market your business depends on who you want to buy from you. Instead of thinking about how other hotels find customers, try thinking about how the customers you want find hotels. This method will help you figure out where these users are looking for hotels, whether it's in travel books, magazines, websites, or other places.
Remember that press is the most effective form of advertising that money can't buy. Think about whether a plan for public relations could help make this happen.
Price: The Right Range of Prices for Your Hotel
Your marketing plan must show where you want your prices to fall on the range of what's available. How much you charge has a direct effect on how much money your hotel makes and how people think of your brand. If you say your hotel is the next Ritz-Carlton but the price is in the middle of the pack, people might not believe you. Pricing is about finding the right price to represent your hotel, cover costs, and leave room for profit.
Place is where your services and customers meet.
Place is more than just where you choose to put your hotel. In this case, "place" means "distribution," which means that this is how customers can choose to book hotel rooms and get other services you offer. This place can be found through websites, travel agents, or a sales staff, and each option has its own costs and benefits.
Once a guest is in your hotel, service distribution continues. This involves both your team and the way you talk to your guests (i.e., phone systems, TV ordering, even doorknob signs).
Keeping a customer
Most of the money spent on serving customers goes toward getting them to buy for the first time. Explain your customer retention strategy. Keeping a customer should cost much less than getting a new one. For example, loyalty programs offer rewards for coming back again and again. Customer relationship management (CRM) software can also store information about each guest's likes and dislikes, making it easier and more fun for them to come back to your hotel.
Partnerships
Lastly, think about how you will build your business with the help of your hotel's neighbors, the local government, and other important people. You might be able to get guests from or send guests to a number of local businesses, making the experience better for those people along the way. Just think about a few important partnerships that will pay off because they are important to both sides. Don't offer to work with every business on your street. That would spread you too thin.
Operations Plan
The operations plan shows how you're going to reach the goals you set up front. Everyday short-term processes are the individual tasks involved in making reservations, checking in customers, cleaning and maintaining the hotel, handling luggage, settling accounts, and so on. Long-term processes are how you will reach your business goals, like reaching a certain rate of occupancy or adding a restaurant.
Management Team
Financers will be more likely to invest in your hotel if you have a strong management team. Focus on the parts of your key team members' backgrounds that show they know how to grow a business. If you can show how a strong advisory board will directly affect the growth of the company, it can help you get over your weaknesses.
Financial Plan
The financial plan for a hotel can be very hard to make because it is closely looked at by potential investors and lenders. This section breaks down each source of income by when it is expected to start and how important it is. It also talks about outside funding sources and gives a summary of past and future Income Statements, Cash Flow Statements, and Balance Sheets. You have to make key assumptions that are both reasonable and verifiable by looking at other companies in the same field. Lastly, a good exit strategy shows that you understand the market and are ready to take advantage of profits.