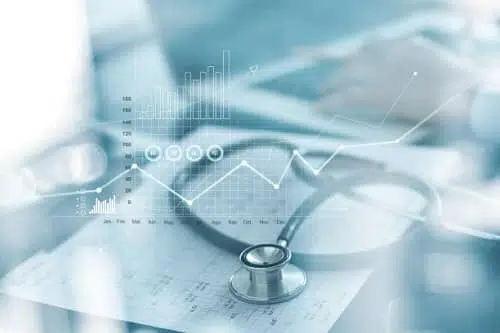 As a consequence of the Coronavirus outbreak, both patients and caregivers faced greater risks. Significant new safety measures and expenditures will become regular for years to come—possibly forever—as we fight to stem the spread of the Coronavirus and any subsequent viral dangers.
PPE (personal protection equipment) like as masks, pulmonary drugs, and support such as ventilators, as well as access to ICUs, were in high demand (hospital critical care units).
Patients and carers both changed their routines in the meanwhile. Patients choose not to visit doctors' and dentists' offices in order to avoid possible viral contact. Many doctors' offices were temporarily closed while they provided care through telemedicine, which took use of today's high-speed internet connections and strong web-conferencing technologies. Indeed, after a long period of slow acceptance, telemedicine has exploded in popularity and is now firmly established as an acceptable and beneficial approach. Elective surgery was postponed or rescheduled.
The health-care industry has serious financial ramifications. Between February and September 2020, the health-care industry in the United States, which had been one of the fastest-growing employment sectors, lost one million jobs. At the same time, millions more others lost their jobs in other industries. As a result, a great number of Americans have lost their major employer-provided health insurance, and many of them will be without coverage indefinitely.
Soaring Demand for COVID-19 Vaccines and Therapies
The pandemic of the 2020 Coronavirus created a significant demand for both preventative vaccines and therapeutic treatments for people who had been affected. Research costs hundreds of millions of dollars. A new drug therapy takes 10 to 15 years to research, develop, go through clinical trials, and get into the hands of practitioners. In the past, it took up to 10 years for new vaccines to reach the market. On the other hand, drugs and vaccinations for the Coronavirus are being produced at dizzying speed.
A Coronavirus vaccine might be created in less than a year, thanks to remarkable speed, global demand, and unparalleled financial resources. In the United States, the Trump administration launched "Operation Warp Speed," an unprecedented effort to get vaccines and medications to market as quickly as possible, with a target of having 300 million vaccination doses ready by January 2021. Hundreds of millions of dollars in government monies were made available for research and development to private companies. Simultaneously, manufacturing capacities must be enhanced.
Meanwhile, cooperation between government agencies and private businesses has risen in an effort to remove any unnecessary impediments to the development of new treatments and vaccines. The FDA has provided emergency approval to a number of existing drugs as possible treatments for Coronavirus sufferers.
The New York Times reported in October 2020 that 44 vaccines were being tested in several human trials throughout the world at the same time. Eleven vaccines were in Phase 3 trials, and five had been approved for early or limited use in certain countries.
In March 2020, Moderna, a biotech company located in the United States, was the first to begin human trials, followed by Pfizer. REGN-COV2 is an antibody cocktail developed by Regeneron, a biotech company, that seems to reduce viral symptoms in people who aren't hospitalized (the treatment was administered to President Trump after he tested positive for the Coronavirus in October 2020).
Among the vaccines with limited approval for early use are Ad5, developed by CanSino Biologics in China; Gam-Covid-Vac, developed by Russia's Gamaleya Research Institute; a vaccine developed by the Wuhan Institute of Biological Products; a vaccine developed by the Beijing Institute of Biological Products; and CoronaVac, developed by Sinovac Biotech, a private company in China.
If a vaccine is shown to be safe and effective, governments throughout the world are providing billions of dollars in exchange for millions of immunization doses.
Health Care Market Research
Plunkett's Health Care Industry Almanac 2021: Health Care Industry Market Research, Statistics, Trends, and Leading Companies is an excerpt from Plunkett Research, Ltd.'s newly published publication.
This study provides an in-depth look into the health-care business. It covers a broad range of topics, including the cost and effectiveness of the American health-care system, emerging technology, and a detailed examination of the top 500 corporations in each of the health-care industry's sectors.
Plunkett Research, Ltd is a market research firm based in the United Kingdom
Plunkett Research, Ltd. is a well-known publisher of business and industrial research, with Fortune 500 businesses, consultancies, investment firms, universities, and government agencies from all over the globe among its clients. Our major focus is on market trends, industry benchmarks, technology, and future prospects. This allows us to utilize our research method to give our clients with the accurate, timely information they need to develop corporate strategies, estimate market scope, and assess investment opportunities.