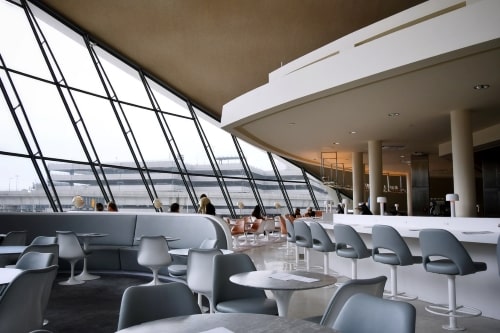 The business concept is described as follows:
Imperium bar & Lounge
is a family-owned company that tries to offer a wide range of goods and services to consumers in the Municipality of Jakobstad at a fair price.
We exist to draw in and retain customers. Our services will go above and beyond what our customers anticipate.
The theme of our bar will be fitness and working out surroundings, which will be expressed via wallpapers to help create the ambiance; its décor and atmosphere will be one-of-a-kind, tempting customers who will feel at ease.
The concept is to provide a diverse cocktail menu, as well as other alcoholic beverages and Colombian-style fast food.
We want to take advantage of the summer by offering wonderful fresh fruit juices, salad fruits, and pleasant non-alcoholic beverages to people who want to visit our bar throughout the day. Summer hours are 11 a.m. to 2 a.m., while winter hours are 4 p.m. to 2 a.m.
We are dedicated to offering quality service as well as a community support in the area where the bar will operate. Imperium Bar & Lounge will be distinguished by sports celebrities' promotional efforts, as well as media coverage of appearances and special events, notably those involving fitness contests.
THE LOCATION WHERE WE WILL BE LOCATED HAS 2 MORE OFFICES, WHERE WE PLAN TO HAVE EXTRA BUSINESSES THERE, ONE FOR TECHNOLOGY AND ONE FOR SELLING HEALTH MACHINES SO THAT WE CAN USE OUR RESOURCES MUCH MORE AND GET MORE PROFIT TO OUR BUSINESS.
SWOT Analysis
Strengths:
The company employs a highly motivated and dynamic crew.
The property has a fantastic window display, is in a terrific position to provide customers a more global view, and has a good summer temperature that allows tables to be set outside.
Quick-to-response personnel.
A manufacturing model that promotes job development and family long-term sustainability.
Local in a good area.
"Imperium bar & Lounge" employs cutting-edge restaurant technology.
There is plenty of parking available.
There is a large selection of things available.
There are a slew of new activities and themes to include into the bar. The company will focus on topics with a wide appeal.
Weaknesses:
The bar industry is notorious for its fast turnover; many establishments open today and shut tomorrow.
Opportunities:
Create a series of promotions from time to time to attract more customers.
Provide a range of Latin American-themed events, such as music bands or Latin dancers.
It has a significant number of customers as a bar and lounge, enabling it to appeal to a broader spectrum of clients, from the youngest to the oldes
Threats:
Competitors in the area pose a threat.
Reduce the item's quality.
New competitors are breaking into the market at ever-lower rates.
There is a great deal of uncertainty in the economy, politics, and society.
2. Expertise Description
We are a group of motivated and ambitious people who want to start our own family company and combine all of our Latin American knowledge, including drinks, food, and technological talents.
Jan-Peter Sandelin, Lina Maria Sandelin, and Ariel Fernández Gualdrón form this business.
Jan-Peter Sandelin is a security guard who has worked as a doorman at a number of local pubs and nightclubs, giving him the essential expertise to manage a bar.
Lina Maria Sandelin is simply a part-owner of the company.
The chef, Ariel Fernández Gualdron, will provide classic Colombian fast food as well as delicious beverages in a stylish setting. He'll also be in charge of our company's technology, which includes E-commerce, marketing, site design, mobile apps, and social media marketing.
The following are the core values of our company:
First and foremost, the customer.
Respect for one another
Mistakes are seen as opportunities for growth while working in a group.
Ethical and responsible conduct
Leadership abilities will be developed.
Customers and vendors should be respected.
3. Product Specifications
"MENU is in charge of providing clients their initial impression, thus it's a quiet salesperson."
The menu should be easy to understand and written in the clear and attractive language, with information on the meals, opening and closing hours, beverages, and other services included in a succinct fashion.
Imperium Bar & Lounge offers an exclusive selection of Colombian fast food, cocktails, and soft beverages.
Colombian Fast Food: Colombians have given ordinary fast food a unique twist.
Cocktails at the bar
Michelada and colored beers
We'll make our glasses seem like this since we're discussing fitness.
Cocktails with a tropical theme and enticing names
Cocktails for Summer
4. Clients and their expectations
Residents of Jakobstad, as well as visitors, are welcome at the Imperium bar & lounge. Clients of all ages who like spending quality time in a pleasant environment will be among the customers.
The following are the demographics of the company's target market:
People who value and enjoy a variety of tastes.
All ages are welcome to participate.
Also, those who are looking for high-quality service.
5. Competition in the Market
Imperium Bar & Lounge is a bar and lounge located in the heart of New York City. A new bar will open; new things are always intriguing, even when the competition is strong.
Our concept is one-of-a-kind; no other restaurant in Jakobstad provides such rapid food and drinks, and our motif is likewise one-of-a-kind.
Despite the fact that Jakobstad has 20 eateries, their ideas and offerings are very different from ours.
We are confident in our concept, products, services, facilities, quality, and talents, even if the city only has three bars or pubs.
Competitors include:
Black Sheep Pub & Terrace Ab
Storgatan 20, 68600 Jakobstad
Alholmsgatan, 68600 Jakobstad
Alholmsgatan 2, 68600 Jakobstad
6. The market's size and evolution
"Imperium Bar & Lounge" is a bar and lounge at the Imperial Hotel in London, England. The emphasis will be on the residents of Jakobstad. We'll be in a great position, near two restaurants, which will likely bring us more customers.
Our bar will surely make the most of the area that we want to make available to the general public on a daily basis.
We want to bring a little bit of the Caribbean to this chilly area by putting our cocktails, beverages, and Colombian fast food concept in the city. We know that many people are unfamiliar with Latin American culture, and it would be fantastic to bring a little bit of the Caribbean to this chilly area.
7. Public relations and marketing
We're putting our technical know-how to good use in our organization. "Imperium bar & Lounge" will sell its services through all social media channels, effectively engaging in e-commerce.
The "Imperium bar & Lounge" will have its own mobile app and website, as well as open-source sales tracking software.
"Imperium bar & Lounge" will also organize an opening party at which participants will be given beverages and snacks, as well as the chance to try tiny free samples of the bar's goods, generating a favorable reaction from consumers and displaying what the company would involve in general.
8. Risks
"Imperium Bar & Lounge" is a bar and lounge at the Imperial Hotel in London, England. Because this is a family company, all partners must be actively engaged and committed. Everything will be recorded so that the partners are aware of the business idea and have a clear image of what is going on within the organization. A drop in client numbers as a consequence of new pubs or fast food restaurants appearing in the city is a risk to consider. As a consequence, we've chosen to conduct consumer surveys in order to find out what areas we need to work on. Our drink menu is also updated on a regular basis.
9. IP rights
In our bar concept, there is nothing that has to be trademarked, and we aren't replicating anybody else's ideas.
The mobile application and logo, both of which were made particularly for "Imperium Bar & Lounge," will be the only items linked with it.
10. Funding, profit, and sales projections
CALCULATION OF INVESTOR VALUE
Calculation of Profitability
Calculations for Sales
Three-year forecast
Related link