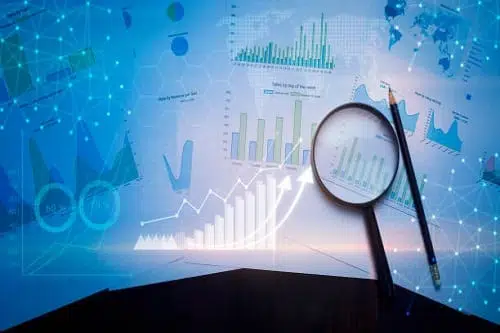 There are two forms of market research: primary and secondary research.
Primary market research finds out new information from direct sources, such as people in a certain target market, via interviews or consumer surveys.
Secondary market research refers to data that has previously been made public by other parties such as government agencies, trade associations, and trade magazines.
Market research may be valuable in both ways, although primary research is generally veiled in mystery. What approaches are used in the collection of primary data? What kind of information is required for primary market research, and why is it so important?
A quick online search may not provide definitive answers to these issues. Many of the most popular publications on primary market research are unclear, use wide concepts, and aren't written by market researchers.
Jennifer Christ, a long-time analyst and manager at The Freedonia Group, a prominent market research firm and a division of MarketResearch.com, aided me with my study. Jennifer's job include instructing analysts on how to gather and evaluate primary data for industry studies, such as consumer surveys and phone interviews.
The Key Advantages of Primary Research
According to Jennifer, secondary research provides a solid foundation for acquiring a high-level understanding of a market, but primary research may help fill in the gaps and provide a more nuanced perspective. Primary data may be used by analysts to verify market size estimates and growth predictions, as well as get unique insight into specific industry trends or variables.
"We really strive to look at a market from all angles," Jennifer says, "and primary research allows us to better examine alternate views that may get less attention in industry, business, or the general media." "It also enables us to ask questions and debate trends and problems that aren't addressed by other media," says the author.
In addition, primary research enables analysts to get beyond the hype and gain a realistic view on current issues. "For example, a supplier of an innovation or technology may believe it will revolutionize the market, but after speaking with potential end users, we may discover that they are satisfied with what they have, that the new technology does not solve an existing problem, or that the cost of change outweighs the potential benefits, so they are far less enthused," Jennifer explains.
Customer survey data may also be utilized to do primary research on customer perceptions, decision-making processes, and the motivations behind certain purchases. This data may be broken down using demographic information such as age, location, gender, income levels, family size, housing situations, whether they work from home, and other relevant characteristics.
Companies may use survey data to better understand different types of consumers and the motivations that drive them, which can help them build more effective marketing and product development strategies.
Primary research may be done in a variety of methods, but in order to provide reliable, relevant results, these procedures typically need a high level of expertise.
Data from consumer surveys may be obtained in a number of methods, including online and booklet-based surveys, but it's vital to filter for quality and choose a sample size that is representative of the whole target audience. After obtaining the data, it must be contextualized and evaluated in light of historical trends and other significant factors.
Interviews over the phone are much more challenging than they seem at first. To conduct interviews with industry participants and evaluate a product or market category from a number of angles, analysts need a vast network of contacts inside various business sectors. Jennifer, for example, often interviews end-users, manufacturers, merchants and distributors, and material suppliers individually or in groups. She recommends meeting with both established businesses and industry leaders, as well as up-and-comers.
Furthermore, research analysts must collaborate with the appropriate persons inside an organization. "We reach out as far as we can," Jennifer says, "but we find that people in marketing or sales (at the manager or vice president level) are more aware of a company's performance and pain points, as well as industry trends and positioning in general." "Anyone who works in a company's internal insights or consumer research team may often be quite helpful." If we're looking for someone who works in research and development, we'll definitely look for them."
In order to involve busy senior-level managers in primary research, it's also vital to create strong rapport and strive for a mutually beneficial dialogue. "I like to make it as personal as possible," Jennifer says. "Not only do people feel more at ease in that environment, but they're also more inclined to suggest things I hadn't thought about." Furthermore, I think it is vital for the person with whom I am conversing to feel as if they have acquired something from our chat. They are more inclined to think it is valuable to communicate with us."
Primary market research involves more work, expertise, and focus, but it also provides a "boots on the ground" level of industry understanding that is difficult to get via other means.