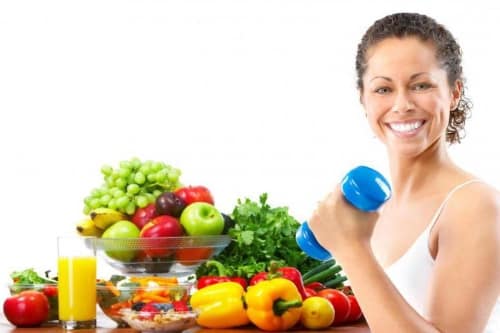 It might seem like skimming through Netflix while looking for health and wellness business ideas.
There are so many options to choose from that you just tune it all out. We're going to change that by compiling a list of just the top health and wellness business ideas you can start right now. These eCommerce company ideas will be chosen based on their complexity, potential, necessary skill level, and required starting investment.
To put it another way, these are the concepts that are most likely to succeed, given you employ the correct wellness marketing methods, of course!
So let's get this party started.
Create Your Own Coffee Company
Coffee is the world's third most popular beverage. It's also the world's third most popular health beverage, since coffee is the primary source of caffeine for most people these days, despite the availability of Red Bull and Monster energy drinks.
Coffee is a fantastic eCommerce product to offer since coffee drinkers are passionate about it. This is shown by the typical coffee brand's extraordinarily high repeat purchase rate, which may reach 50%. In practically any category, that's almost unheard of.
Create a hair product line
Hair care is included in the category of health and wellness items. It doesn't matter whether you want to maintain your hair healthy with boosted conditioners or simply look fantastic with mousse. It's a very popular genre, with well-known names like Paul Mitchell at the helm.
Haircare items, like other health and wellness company ideas, are incredibly subscription-friendly. Haircare goods may also have relatively low prices, making them simpler to sell via Facebook advertisements than most food and beverage items.
Begin a Leggings Business
One of the most popular health and wellness business ideas on our list is leggings. This is largely due to the growth of Lululemon, which enabled leggings to transition from yoga wear to "athleisure" wear for healthy and fit women.
Leggings are a fascinating area to study since they're so popular. They also have far better pricing points and margins than other apparel goods like t-shirts and caps, allowing them to be more lucrative when advertising to them.
Start Your Own Hot Sauce Company
Most people don't consider spicy sauce to be a health food, and that's because it isn't usually. But what if there was a way to establish a new hot sauce category that improved performance? This is more than achievable with the correct elements.
Hot sauces are popular for the same reason that infomercial items do: they're easy to demonstrate. You may create a media empire by displaying a variety of recipes that all include a coating of your spicy sauce. This marketing campaign has the potential to sell millions of bottles.
Start Your Own Essential Oils Company
Crucial oils are essential for certain people's health and fitness. Why not establish your own brand if this describes you? Because most individuals choose the general approach straight immediately, this isn't the simplest area to excel in. However, if you can distinguish your brand, you will succeed.
Essential oils are quite popular among a particular segment of the public, which makes them appealing from the start. It's also one of the more affordable health and wellness company ideas. So, if you're on a limited budget, this is an option worth considering.
Start Your Own Supplement Company
The supplement is the most well-known health and wellness business concept. It's almost difficult to spend a day without seeing a supplement advertisement. That's because it's a multibillion-dollar sector that's still expanding at a dizzying pace, thanks to significant advancements in supplement marketing methods.
You may sell anything from common protein powder to sophisticated nootropics in this category. In either case, you'll have access to some of the greatest profit margins in the industry. You'll have great experience marketing your supplement brand as long as you're cautious with claims.
Start Your Own Skincare Company
One of the most important aspects of wellbeing is skincare. Because your skin is the largest organ in your body, it must be kept in good condition for optimal health. Not to mention that it's a category that has a direct impact on your look, making it a very popular one.
If there's one field where you'll have the most chance of succeeding, it's skincare. It has shown to be a category with very long margins. It falls under both the health and beauty categories. The average order value is also quite high.
Create Your Own Soap Company
The homemade soap category is currently in its early phases of development. The truth is that the great majority of people are still unaware of the distinction between mass-produced and handcrafted soap. This is what a marketer refers to as an opportunity.
The greatest aspect about the soap industry is that it is one of the most cost-effective to enter, whether you want to produce your soap or pay a manufacturer to do it for you. In any case, you'll be able to take advantage of high margins and inventory flexibility that other categories only dream about.
Make Your Own Bath Bombs
Bath bombs are a little-known category that has spawned a slew of improbable billionaires, including children who haven't yet begun high school. Bath bombs are undoubtedly one of the least competitive bathroom goods, making it simpler for first-time businesses to succeed.
The low beginning expenses of the bath bomb company are a huge plus. You may need to invest $10,000 or more simply to get started with your first batch of inventory with most health and wellness company concepts. What about bath bombs? You can create them for less than $100 at home.
Create a Dog Treat Company
You can't have a list of the finest health and wellness business ideas without include one that directly benefits your pet. This category contains anything from standard training snacks to health-related goods masquerading as treats.
The dog treat industry is fascinating because its unit economics are better than most human food and beverage goods. In other words, you'll benefit from larger margins and pricing points, which Facebook promotes heavily.