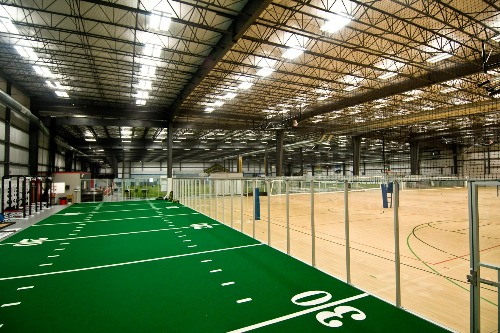 Do you want to start an indoor sport complex business
Are you considering how to establish an indoor sports complex? This is without a doubt one of the greatest and most profitable business opportunities available. The need for contemporary and advanced indoor sports facilities has risen dramatically due to the popularity and worldwide recognition of sports. People nowadays want to be able to use a fully equipped indoor facility where they may engage in a variety of athletic activities. Setting up an indoor sports facility is a significant financial commitment, so you must be well-prepared. You can be certain, however, that you will recoup your original investment within a few years after establishing your firm.
Executive Summary
The Business
BJ Sports Hub will be the name of the indoor sports complex, which will be located in Brookland, Washington. Zack Phil, a well-known baseball coach, will own and run BJ Sports Hub. The sports facility is designed to provide visitors with a one-of-a-kind, amazing, entertaining, and friendly experience.
Management Team
Zack Phil, a Baseball Coach with over two decades of expertise, will be in charge of the BJ Sports Hub. His love of sports is the driving force behind his decision to invest in a high-end indoor sports complex.
Customer Focus
BJ Sports Hub seeks to provide a pleasant, roomy, and well-equipped athletic facility for residents, businesses, and sports stakeholders, including teams. Customers of diverse ages, socioeconomic and cultural backgrounds will be drawn to the company.
Business Target
The company intends to spend extensively in contemporary amenities in order to establish an amazing sports recreation facility that will provide clients with good value.
Company Summary
Company Owner
Zack Phil is an accomplished, well-respected, and award-winning baseball coach who has led a number of teams to triumph. Zack has had the honor of coaching some of America's most popular baseball teams during his tenure.
Aim of Starting the Business
Because of his enthusiasm for sports, Zack has long dreamed of opening a sports complex where he could provide a cost-effective and ideal atmosphere for a variety of sports. Despite the fact that Brookland has a lot of identical amenities, Phil believed his approach was unique.
How the Business will be started
To guarantee that BJ Sports Hub becomes a household brand and a trendsetter, Zack has devised a good business strategy with the assistance of professionals in the field of company startups. The financial statistics for the sports facility is seen below.
Services for Customers
BJ Sports Hub is a huge, well-equipped, and diversified indoor sports complex that will provide consumers with a variety of services, including:
With state-of-the-art aerobic equipment, a fully equipped weight and fitness facility is available.
Basketball, volleyball, badminton, tennis, and indoor soccer all have their own courts.
Center for massage therapy
Rooms for dancing and yoga
Restaurant serving food and beverages
Conference rooms that are up to date
With these incredible resources, Zack has figured out how to open an indoor sports facility that provides a broad variety of customized services to clients.
Marketing Analysis of an Indoor Sports Complex
A complete market study was conducted and recorded in order for BJ Sports Hub to fulfill its customer satisfaction and financial goals. This indoor sports complex business plan has established a systematic strategic business plan that will be included into the sports complex to assist it in fulfilling its mission. Once operations begin, the company has devised a strategy to follow.
Market Segmentation
According to the results of the market study, the following clients are the primary goals for BJ Sports Hub.
Fitness Lovers
Many individuals nowadays desire to stay in shape, and as a result, the demand for exercise facilities has increased. This category comprises those who want to go to a well-known fitness facility in the morning, evening, or on weekends. This target demographic is diverse and includes people of all ages, including working-class individuals and elderly.
Sport Clubs
Sports clubs comprise teams from a variety of sports disciplines, such as soccer, tennis, and athletics, among others. In an indoor sports facility business plan, this is a valuable market niche. Because these teams constantly require a place to practice and hold competitions, BJ Sports Hub stands to gain greatly.
Sports Men and Women
Professional athletes demand a good and well-equipped environment in which to practice and prepare for different contests. Many sports stars frequent Washington, D.C., providing a ready market for the indoor sports facility.
Business Travelers and Tourist
Because Washington D.C. is the state capital, it attracts a large number of tourists from all over the globe. Business travelers and tourists will flock to BJ Sports Hub to take use of the many amenities, including gyms, without having to join up for a resident membership. The venue's grandeur and unusual design are likely to draw a large number of visitors.
Religious Groups and Schools
Religious organizations who need to hire an indoor sports facility for religious activities such as crusades are included in a successful indoor sports facility business strategy. Furthermore, schools will be targeted by the company since they routinely seek places to hold their school games and tournaments.
Business Target
In Brookland, Washington, D.C., BJ Sports Hub aims to provide a one-of-a-kind, well-equipped, and sociable facility. Despite the expensive initial capital, the company expects to recoup its investment within the first three years of operation. Sales of indoor sports complexes are predicted to increase by 20-25 percent every year.
Product Pricing
The pricing in this indoor sports arena business plan was determined after a thorough examination of what other rivals have to offer their clients. The concept is to maintain rates at market levels while offering distinct membership packages with additional perks.
Strategy
Zack collaborated with professionals to develop a comprehensive market-driven sales plan to help increase client numbers and sales income. The following sales plan has been established to assist the company after taking into consideration the expense of establishing an indoor sports facility.
Competitive Analysis
The facility will have a competitive edge due to its strategic location, huge size, current state-of-the-art equipment, personalized membership packages, and proximity to public transportation.
Sales Strategy
The following sales methods will be utilized in order to attract more clients to the indoor sports facility.
Reach out to experienced and aspiring athletes who are searching for a well-equipped and convenient training facility.
Provide members with unique and appealing membership packages that provide interesting benefits.
Organize extensive marketing initiatives on both local and online venues.
To meet consumer demands, use cutting-edge technology and sophisticated equipment.
To attract walk-in customers, take use of the business's strategic position.
Provide exceptional and individualized customer service.
Forecasted Sales
To increase yearly sales, BJ Sports Hub plans to concentrate on implementing its sales strategy and closely monitoring its financial accounts. Below is a rudimentary depiction of what to anticipate.
Personnel Plan
BJ Sports Hubs is a large facility with a diverse workforce from a variety of backgrounds. The company plans to recruit the following employees to provide business assistance.
Personnel Plan
Zack Phil, the owner of BJ Sports Hub, will also serve as the sports complex manager. A manager, an administrator, three training assistants, three fitness instructors, two marketing officers, four cleaners, one cashier, and two customer service executives will all be employed in this indoor sports company plan. Before the personnel returns to duty, they will get extensive training.
Average Staff Salaries
Financial Plan
BJ Sports Hub has a thorough financial strategy in place that will guide the company to financial success. Zack Phil and two investors will fund the indoor sports facility. The available funds are projected to cover the cost of building an indoor sports complex, but more money will be necessary. The following is a breakdown of how the business's key financial criteria are calculated.
Important Premises
Analysis of the Break-Even Point
Profit and Loss Estimates
Estimates of Profit and Loss
Yearly Profit
Monthly Gross Margin
Yearly Gross Margin
Cash Flow Forecast
Balance Sheet Forecast
Ratios in Business