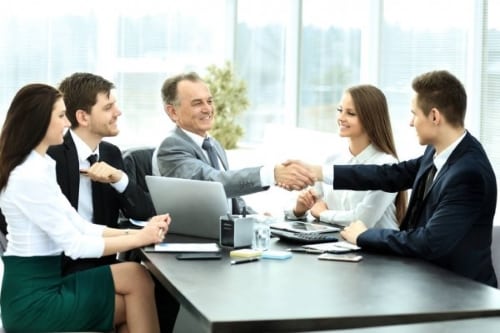 Do you need cash for your small business but can't acquire it from conventional sources because you don't have enough equity or collateral? An SBA 7(a) loan might be the key to getting the financing you need to start or expand your business. SBA lenders will, however, conduct a credit check on you, which will include the SBA's borrower equity criteria. You'll be one step closer to completing a loan agreement via this government-sponsored program if you prepare ahead of time.
When other lenders have turned you down, the SBA 7(a) Loan Program may be able to assist.
No one likes to hear "no" when they ask for something they genuinely want. Even if you've anticipated the possibility of your loan application being refused, it still stings.
It may make you feel like a little kid who has just been told they are not permitted to play in another's sandbox. Why does the other kid get to make all of the choices?
The good news is that we've gone beyond that phase, and there's still time to experiment with SBA 7(a) loans. The SBA does not lend money to companies; instead, it provides government-backed commercial loan guarantees up to a specified amount. With this guarantee in place, you may be able to get the funds you want.
When it comes to qualifying, though, there are still certain rules to follow. Let's get this party started.
Checking the Creditworthiness of SBA Loans
When you apply for an SBA loan, the lender will assess your total creditworthiness to determine if you are qualified. Let's look at what a lender looks for when evaluating a loan application.
MANAGEMENT EXPERIENCE
You (and, if relevant, your business partners) don't need an MBA to persuade a lender that you have the abilities to run a profitable firm. However, you'll need to show that you have a combination of management experience and a working knowledge of the business you want to start or currently have.
THE ABILITY TO RETURN YOUR SBA LOAN
Are you financially capable of repaying the loan? Your lender will be interested in learning about your cash flow. Can you afford to pay your suppliers, workers, your draw, other financial responsibilities, and the proposed loan's extra debt?
Showing your sales records from previous months or years, as well as your projections might help the lender see that you are capable of repaying the loan.
SBA Loan Borrower Equity Requirements
Lenders are in the business of lending money, but they also want to know how much risk they're accepting. For an SBA 7(a) loan, you must demonstrate to the lender that you have invested a certain amount of your own money in your company.
SBA LOAN REQUIREMENTS FOR NEW AND EXISTING BUSINESSES
The expectations for how much you'll have to invest in a startup or an established company vary depending on whether you're looking to borrow money for a startup or an existing company.
Whether you're starting a new business or buying an existing one, the lender wants a $1 investment (cash or company assets) for every $3 borrowed.
For an established firm, the lender likes a debt-to-net-worth ratio of no more than $4 to $1.
Related link