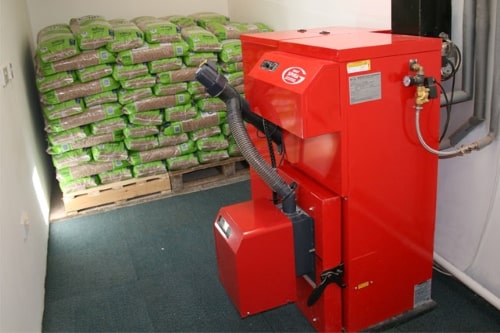 Land Energy, headquartered in Scotland, was established in 2006 by a group of entrepreneurs committed to reducing pollution produced by the UK's energy sector. Its original aim was to develop a viable wood pellet manufacturing base using biomass energy sources. The business has grown to become one of the biggest wood pellet producers in the UK during the last 15 years. Under its many trademarks, it currently serves both commercial and residential sectors, with an emphasis on decarbonizing the heat industry.
The LE concept is centered on sustainability, which pervades all areas of the company's activities. As a consequence, it has been designated as a Proud Supporter of UNESCO's Galloway and Southern Ayrshire Biosphere, and it is the industry's Sustainable Leader.
LE goods are produced completely from sustainable local materials, and the company focuses on markets that may help decrease the UK's carbon impact. Many hospitals and care facilities in the United Kingdom rely on LE's wood pellets for heating and hot water. Domestic users are also served by LE.
LE began talks with IGF via their shareholder, BRG Asset Management, and as a consequence, quick and flexible funding alternatives were found.
"It was obvious to us from the start that IGF understood our company and was able to create suitable financing options," said John Westmacott, Managing Director of Land Energy. This provides us access to money, allowing us to fund the new plant's construction. Importantly, this funding will guarantee that the facility begins to generate income as soon as feasible. We see this first financing facility as the start of a long relationship with IGF, and we look forward to continuing to work with them as our company grows."