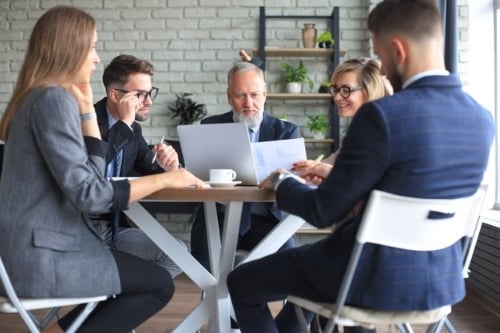 Marijuana has been allowed for medicinal purposes in a growing number of states, and some have even authorized recreational use of the plant. Who may grow or sell marijuana, and under what circumstances, is determined by state legislation. To begin, it's important to remember that marijuana production and sale are still federal offenses, and following state and local laws won't save you from facing federal charges. Regardless, individuals beginning a marijuana company may avoid the majority of severe issues by adhering to state and municipal regulations.
Your cannabis company's license and paperwork requirements will be determined by both your region and the kind of business you run. Growing marijuana for retail companies, for example, may require different licenses and permissions than running a dispensary. For any cannabis company or cultivation, prospective owners should anticipate to develop an executive summary, cannabis business plan, marketing strategy, finance plan, business model, and real estate plan. For additional information, see FindLaw's section on Marijuana and Other Highly Regulated Businesses.
The licensing systems in the following states demonstrate a variety of approaches to marijuana company regulation and may help you with your marijuana industry business plan:
Alaska
Both medicinal and recreational marijuana usage are legal in Alaska. You may apply for a Marijuana Establishment License online, with supplementary application papers for marijuana cultivation, product manufacture, testing, retail shops, marijuana handler permits, and more.
Arizona
The medicinal marijuana program is overseen by the Arizona Department of Health Services, which accepts applications for dispensary registration certificates on a regular basis. Without a dispensary license, a growing facility cannot be established.
Arkansas
The medicinal marijuana program in Arkansas is overseen by the Arkansas Medical Marijuana Commission. Dispensary and cultivation facility licensing applications are accessible through the Commission.
California
California allows the selling of medicinal and recreational marijuana as long as the vendor obtains a state and municipal license. The Bureau of Cannabis Control, the Manufactured Cannabis Safety Branch, and CalCannabis Cultivation Licensing are the three licensing agencies in California. Which agency will give the license depends on the kind of license needed (cultivator, retailer, testing lab, etc.).
Colorado
Marijuana licenses are accessible for medicinal and recreational use. A medical marijuana business license and a retail marijuana business license are the two kinds of applications. Both kinds of applications require the applicant to certify that the local government permits cannabis-related companies to operate within its jurisdiction.
Connecticut
The state's Medical Marijuana Program is administered by the Connecticut Department of Consumer Protection. Producers and dispensary facilities must apply for permits, which are issued on a regular basis by the state. Only 3-10 licenses (of each) are typically given out at a time.
Delaware
Delaware's Medical Marijuana Program is administered by the Delaware Department of Public Health. Despite the fact that medical marijuana is allowed in Delaware, there are just a few compassion centers where patients may get their medicine. One compassion center is now operational, with a second one set to open shortly.
Florida
The Florida Department of Health's Office of Medicinal Marijuana Use is in charge of drafting and enforcing the department's regulations as well as licensing companies to distribute, process, and grow medical marijuana. Applications for Medical Marijuana Treatment Centers are presently being accepted by the Office.
Hawaii
The Medical Cannabis Program in Hawaii is overseen by the Hawaii Department of Health. Only eight dispensary permits have been granted by the Department thus far. It's unknown whether or not more licenses will be granted in the future.
Illinois
Licenses for dispensaries are issued by the Illinois Department of Financial and Professional Regulation. The Illinois Department of Agriculture is in charge of registering and regulating up to 22 production facilities, but the application process has ended.
Louisiana
Patients with a valid doctor's recommendation may acquire medicinal cannabis under the terms of legislation passed into law in 2017. The distribution of marijuana will be restricted to a small number of specially regulated pharmacies.
Maine
Medical Marijuana Program is overseen by the Division of Public Health Systems. Dispensary licenses are available, but they're hard to come by. There are eight dispensaries in the state at the moment. People may apply for a retail marijuana business or retail marijuana social club license starting in February 2018.
Maryland
The Maryland Medicinal Cannabis Commission is in charge of establishing medical marijuana usage rules, procedures, and regulations. It has given pre-approvals to 102 medical cannabis dispensary businesses, with 22 of them authorized and the rest in the second stage of the process.
Massachusetts
The Medical Use of Marijuana Program is overseen by the Department of Health of the state. An applicant must apply for an RMD Certificate of Registration before operating a Registered Marijuana Dispensary (RMD). An candidate must first submit an intent to apply.
You must apply for a license via the Cannabis Control Commission in order to comply with the state's Adult Use of Marijuana legislation, which was enacted in 2016.
Michigan
The Medical Marihuana Program and the Facility Licensing Division make up the Bureau of Medical Marihuana Regulation, which is responsible for medical marijuana regulation. Applications for growers, processors, transporters, provisioning centers, and safety compliance facilities are being accepted by the Department of Licensing and Regulatory Affairs.
Minnesota
There are no licenses available for marijuana companies. Two marijuana producers and distributors have been chosen by the Department of Health. Eight dispensaries, known as "cannabis patient centers," are located across the state.
Montana
Montana's Medical Marijuana Program is administered by the Montana Department of Public Health and Human Services. Provider, testing lab, and dispensary licensing applications are available on a regular basis.
Nevada
The Nevada Department of Taxation is in charge of retail marijuana licenses and regulations, as well as the state's medicinal marijuana program. Only current medical marijuana business certificate holders are eligible to apply for a retail marijuana establishment license until November 2018.
New Hampshire is located in the north eastern United States
The Therapeutic Cannabis Program is overseen by the State of New Hampshire's Department of Health and Human Services. The Department has created four Alternative Treatment Centers (ATCs), which is New Hampshire's name for dispensaries, and will not be granting any further medical marijuana company licenses.
Jersey is a state in the United States of America
The Medicinal Marijuana Program in New Jersey is managed by the New Jersey Department of Health. For the manufacture and sale of medicinal marijuana, the state issues permits to companies known as "Alternative Treatment Centers" (ATCs). The Department has licensed six ATCs and will not be granting any more at this time.
NM
The Medical Cannabis Program is under the jurisdiction of the New Mexico Department of Health. You must be a Licensed Non-Profit Producer in order to grow, distribute, and administer medicinal marijuana (LNPP). The LNPP application time has ended, and the Department of Health and Human Services is no longer accepting applications for medicinal marijuana production and distribution.
New York is the capital of the United States of America
The Medical Marijuana Program in New York is managed by the Department of Health. Medical marijuana may only be grown and distributed by Registered Organizations. Applications to become a registered organization are not being accepted at this time by the Department.
ND
The Medical Marijuana Program is administered by the Division of Medical Marijuana, which is part of the North Dakota Department of Health. Dispensaries and marijuana grower/manufacturer facilities are examples of compassion centers. The compassion center application period has ended.
Ohio
Ohio is anticipated to fully implement its medicinal marijuana program in 2018, after passing legislation in 2016. While the state has already approved a small number of producers, dispensaries, and other companies, it may grant more licenses if demand warrants it.
Both medicinal and recreational marijuana companies need licenses, which are available in Oregon. Growers and dispensary owners must get separate licenses and register with the state. License applications for recreational marijuana are accepted by the Oregon Liquor Control Commission (OLCC).
The state of Rhode Island is located in the United States
Dispensaries (sometimes called as "compassion centers") and growers are regulated by the Rhode Island Department of Business Regulation. Only during an open application period, as determined by the state, may applications be filed. Currently, the state operates three licensed compassion centers.
Vermont
The Marijuana Registry is managed by the Department of Public Safety, which also provides certificates to dispensaries. 4 dispensary registration certificates and 1 conditional certificate have been granted by the Department. Once the number of registered patients exceeds 7,000, the Department intends to open an application process for the sixth dispensary.
Washington
To grow, process, or sell marijuana, you'll need a marijuana license. The Washington State Liquor and Cannabis Board is in charge of marijuana licensing, although it is presently closed to new applications.
While it is legal to consume marijuana recreationally in Washington, D.C., there are no retail businesses that sell marijuana for recreational use. The District of Columbia Department of Health maintains a Medical Marijuana Program, however it is not presently accepting medical marijuana facility applications.
Many states and municipalities have capped or limited the number of dispensaries and growers. High application costs, rigorous laws, and demanding financial reporting and management requirements are all common obstacles to establishing a marijuana company.