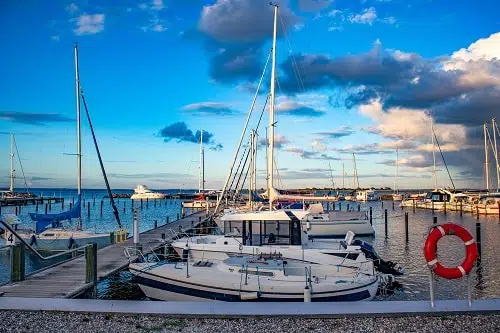 In the United States, the marina and boatyard industry generated $5 billion in sales and employed more than 35,000 people in 2017. If you want to acquire or expand a marina or boatyard, or if you want to refinance debt on a marina or boatyard you already own, an SBA 7(a) loan can be a good option.
Marina Financing and the 7(a) Loan Program of the Small Business Administration
Borrowers may use the SBA 7(a) and SBA 504 loan programs to purchase commercial real estate, whether they want to build a new marina or buy and expand an existing one. With SBA 7(a) loans, borrowers may only use the money for working capital. Furthermore, the Small Business Administration (SBA) insures up to 75% of SBA 7(a) loans up to $5 million.
SBA 7(a) loans may be used for a number of things, such as:
All aspects of new marina construction, including sprinkler systems, alarm systems, and other security systems, are eligible for SBA 7(a) financing.
SBA 7(a) loans may also be used to fund the acquisition of an existing marina, as well as repairs, expansions, and modifications. Furthermore, borrowers interested in purchasing a marina may get up to 90% financing from the SBA by combining a 5% cash down payment with a 5% seller note, according to the agency's new business acquisition policy. Keep in mind that other lenders who have been approved by the SBA to issue 7(a) loans may not be as accommodating, so the amount a borrower receives may differ.
Marina refinancing: If you own a marina and want to refinance certain forms of business debt, an SBA 7(a) loan may be an option. To be eligible for refinancing, the loan had to have been used on products that would have qualified for SBA financing in the first place (i.e. working capital and commercial real estate, not personal expenses.)
Related link