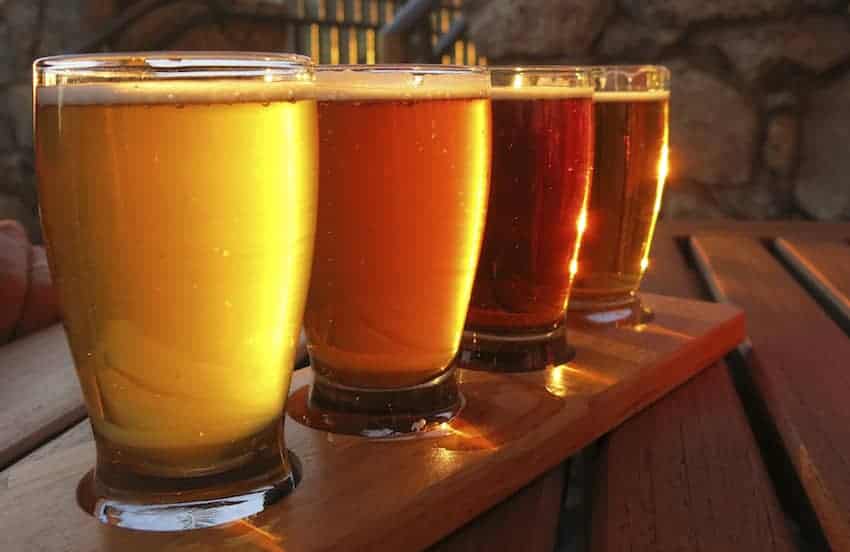 If you are planning to write the Microbrewery business plan on your own, then this sample Microbrewery business plan can be great for guidance. However, if you are looking for a professional business plan writer for a business loan, SBA loan or to find out the possibility of success for your new business then let's talk!  
Executive Summary
Overview: Juniper Creek Brewing Company, based in Troy, Michigan, is a small-scale microbrewery. It is located at 777 Main Street in a one-story light-industrial building. The structure separated into three divisions for different types of businesses. Juniper Creek Brewery will occupy the back part, which is approximately 3600 square feet and faces Water Street. In its initial design, the brewery will be able to produce up to 3120 barrels of beer per year. There is enough capacity and room to increase production to 7500 barrels per year. The initial objective is to produce only one product, amber-style ale.
The Juniper Creek Brewing Company is a sub-chapter S corporation registered in the state of Michigan. The Internal Revenue Service legally accepted Juniper Creek Brewery's election as an S-Corporation on January 10, 1994. The State Liquor Control Commission is now conducting an investigation on the company. The Bureau of Alcohol, Tobacco, and Firearms has also received application documents. Their investigation has not started yet. These two investigations will result in the issue of a Brewers License and a Brewers Notice, respectively, once they are completed. The most important vendors have been identified, and quotes have been obtained. Equipment, inventory, facility refurbishment, and labor costs have all been recognized and accounted for in the company plan. The cost of production has been determined, product pricing has been evaluated, and profit potential has been estimated. Although a provisional lease has been written, it has yet to be signed.
Juniper Creek Brewing Company is the company's legal name. In 1993, the firm was formed in the state of Michigan. The company has also registered a "Doing Business As" (DBA) under the name "Juniper Creek Brewery." Employer Identification Number 67-2488907 was issued by the Internal Revenue Service on October 5, 1993.
Mission: To continue to try to create beers of exceptional quality and diversity for beer enthusiasts and novices alike.
Vision: We recall our commitment to craftsmanship, innovation, and education with each beer we create in order to make our partners, patrons, and community proud.
Industry Overview: Despite the fact that the craft beer sector in the United States is worth $26 billion, it is still an underdeveloped area of the economy. It is currently one of the most rapidly expanding divisions of the beverage manufacturing business. The level of customer interest has been nothing short of astonishing. Since 2010, sales, job opportunities, and the total volume of beer produced have all increased by double-digit percentages. At a time when the general beer business suffered a 1% drop in sales in 2017, the craft beer market saw a 5% increases. In the United States, 70 percent of the volume produced by operating brewers for the industry sold regionally. Microbreweries account for 22% of the total number of businesses. Brewpubs account for about 6% of the total, while contract-brewing organizations account for 1%. In 2017, about 196 million barrels of beer produced in the United States for sale. This volume was down 1.2 percent from the previous year. Despite this, the craft beer business had a 5% rise in volume, producing 24.8 million barrels of beer.
Financial Overview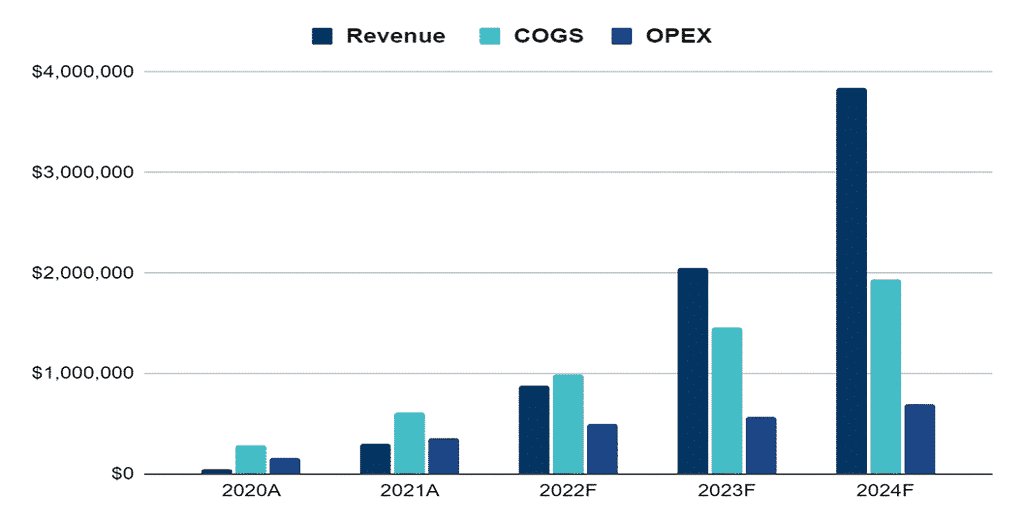 Financials is one of the most important sections of a Microbrewery business plan. You can get an idea of your projected revenue, required investment amount, is the business sustainable without additional funding, etc.
Financial Highlights:
| | | | | | |
| --- | --- | --- | --- | --- | --- |
| Liquidity | 2020A | 2021A | 2022F | 2023F | 2024F |
| Current ratio | 6 | 12 | 23 | 32 | 42 |
| Quick ratio | 6 | 11 | 22 | 31 | 40 |
| DSO | 8 | 8 | 8 | 8 | 8 |
| Solvency | | | | | |
| Interest coverage ratio | | | 8.2 | 11.1 | 14.2 |
| Debt to asset ratio | 0.01 | 0.01 | 0.2 | 0.18 | 0.16 |
| Profitability | | | | | |
| Gross profit margin | 51% | 51% | 53% | 53% | 53% |
| EBITDA margin | 12% | 14% | 21% | 22% | 22% |
| Return on asset | 5% | 6% | 13% | 14% | 14% |
| Return on equity | 5% | 6% | 16% | 17% | 17% |
Use of Funds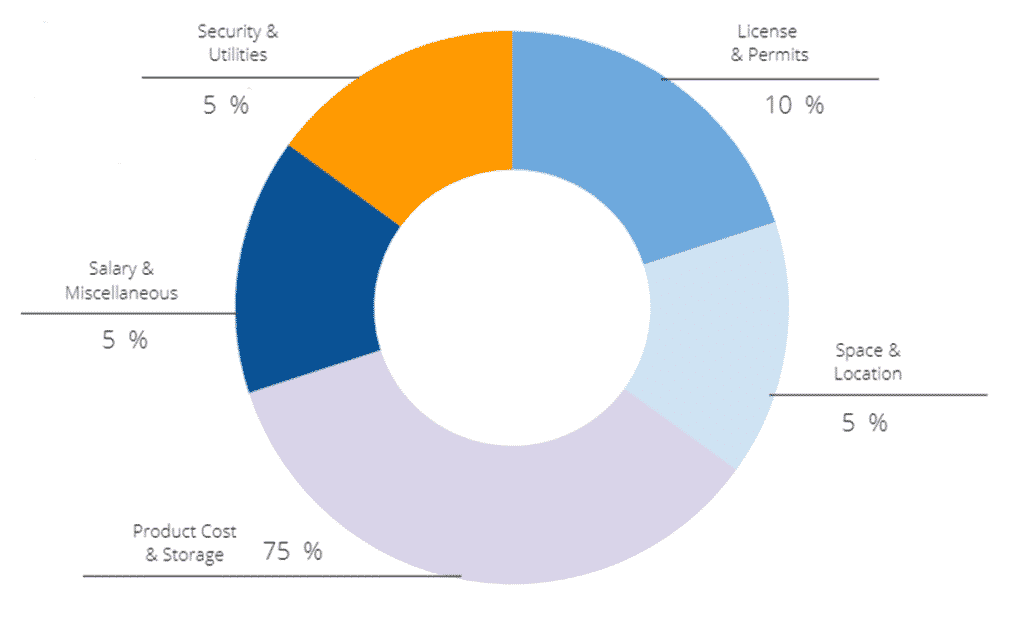 Industry Analysis
The industry analysis section of the Microbrewery  business plan will help you get better insights into competitors, market growth, and overall industry prospects. You can order a custom market research report for your Microbrewery business.
Microbreweries, brewpubs, contactor brewers, and regional craftspeople are the four distinct market sectors in the craft beer industry. Home brewers are occasionally included in this data as well.
Although interest in craft beer is still growing, the potential for new firms to flourish may have already peaked. The market is becoming increasingly congested with many goods in all economies as hundreds of new breweries open across the United States and around the world. Although saturation may be some time away, it is unavoidable that as the business grows, there will be an increasing level of retreat.
The amount of deceleration experienced by the craft beer business will most likely be determined by how many consumers switch from macro-brewery products to items produced by the firms that remain. The larger beverage makers are already seeing a severe reduction in sales, which means the most well-known brands and highest-quality goods have a chance to keep growing at a rapid pace.
Juniper Creek Brewing Company will be a small-scale microbrewery based in Troy, Michigan. 777 Main Street's back 3600 square feet will be home to the brewery. This is a brand-new company that is still in the early stages of development. Microbrewing is now permitted in Michigan, according to recent revisions in the legislation. It is also profitable because to unique tax benefits available solely to microbrewers. A microbrewer is one who produces less than 20,000 barrels of beer per year. Juniper Creek Brewery intends to begin production with 3120 barrels and gradually increase to 7500 barrels over the next five years.
The initial objective is to produce only one product, an amber-style ale. This beer will be sold to a local distributor in kegs for resale to the tri-county draught beer market. Beer will be sold both in-house and to take-out customers. There will be tours and tastings available.
Juniper Creek Brewing Company's long-term ambitions are to gradually increase capacity up to the site's limitations (7500 BBL). Once the market has accepted the first ale offering, a second product is in the works. A lager beer will be the second product. Once the business is up and operating, specialty and seasonal brews will be created. These types of beers are usually very popular and sell quickly. In addition, for local bars, distinctive "house" beers will be created and labeled.
The microbrewery's biggest competitive advantage is the movement in demographics to Oakland County, combined with the emergence of Troy as a shopping and dining destination. The Troy region is home to some of the best eating and drinking places in the area, with more on the way. Juniper Creek Brewing Company's product will be prominently displayed in most area taverns and nightclubs, as well as in retail outlets.

The business's sheer originality, combined with the product's outstanding quality and flavor, all contribute to a winning formula for success. Brewpubs and microbreweries are rapidly expanding and flourishing on both coasts of the United States, responding to popular demand.
While working on the industry analysis section of the Microbrewery business plan make sure that you add significant number of stats to support your claims and use proper referencing so that your lender can validate the data.
Marketing Plan
A key part of the marketing plan in a Microbrewery business plan is the marketing budget. The growth in the number of customers is proportional to the budget and dependent on the CAC.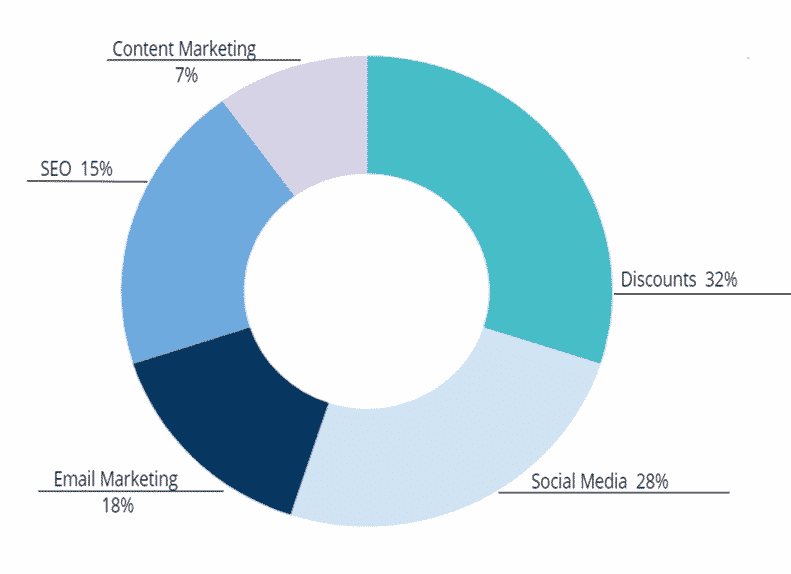 Discounts: Juniper Creek Brewing Company will give discounts to our customer to show our appreciation for your contribution to our success.
Social Media: Following the trend of clients surfing the Internet every second, online advertising has become a commonplace tool utilized by all businesses. Facebook, Instagram, and other social media platforms will be used to promote Richard Dabber Prawn Farms.
Email Marketing: We use email as a tool for sending commercial communications and generating sales. To develop long-term connections and promote long-term revenue, we will send cart abandonment emails or execute repeated email nurturing campaigns.
SEO: To increase awareness to the customers we will use search engine optimization for boosting our company to attract more customer by searching brewery.

Content Marketing: We will share relevant articles, videos and blogs to retain audiences and to know more about our products.
Organizational Plan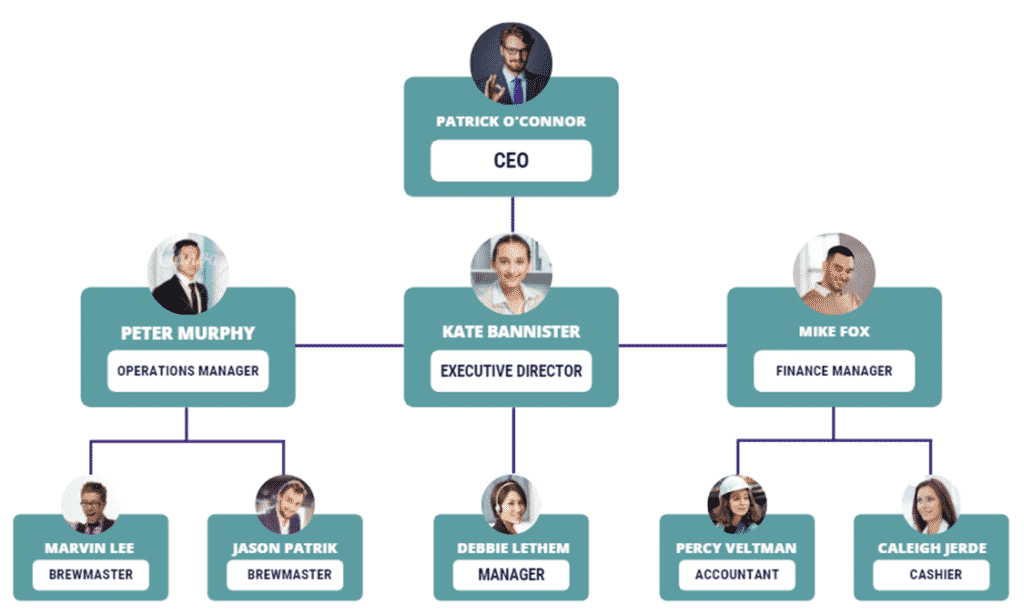 Financial Plan
This section of the Microbrewery business plan helps your lender figure out whether you will be able to pay off the loan, whether the business is sustainable, what are the growth prospects, etc.
Earnings: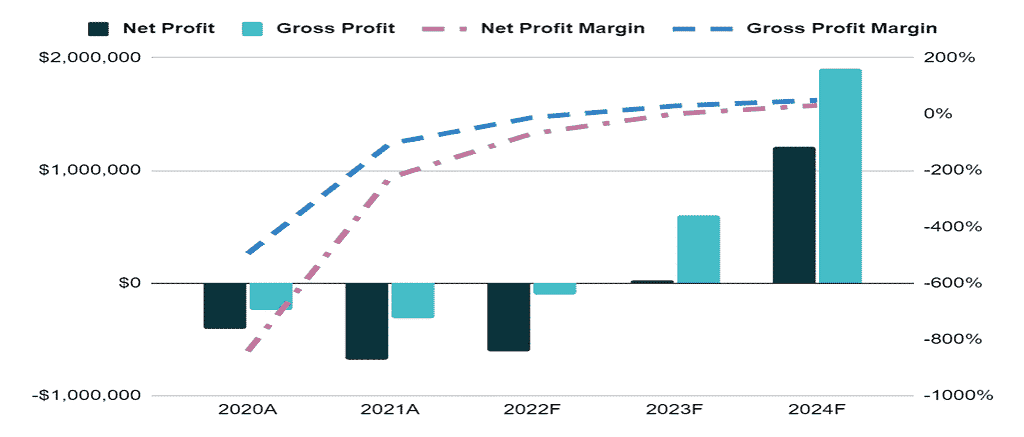 Income Statement:
| | | | | | |
| --- | --- | --- | --- | --- | --- |
| | 2020A | 2021A | 2022F | 2023F | 2024F |
| ANNUAL REVENUE | | | | | |
| Item 1 | 9,217 | 59,117 | 175,410 | 415,277 | 781,357 |
| Item 2 | 34,701 | 222,558 | 660,368 | 1,563,394 | 2,941,580 |
| Item 3 | 4,067 | 19,561 | 46,432 | 78,519 | 114,905 |
| Total annual revenue | 47,985 | 301,236 | 882,211 | 2,057,189 | 3,837,842 |
| % increase | | 528% | 193% | 133% | 87% |
| COST of REVENUE | | | | | |
| Item 1 | 360 | 2,259 | 6,617 | 15,429 | 28,784 |
| Item 2 | 480 | 3,012 | 8,822 | 20,572 | 38,378 |
| Item 3 | 52,000 | 65,000 | 78,000 | 91,000 | 104,000 |
| Item 4 | 720 | 3,615 | 8,822 | 16,458 | 23,027 |
| Item 5 | 140,000 | 336,000 | 560,000 | 840,000 | 1,120,000 |
| Item 6 | 60,000 | 144,000 | 240,000 | 360,000 | 480,000 |
| Item 7 | 32,000 | 61,333 | 85,533 | 112,153 | 141,435 |
| Total Cost of Revenue | 285,560 | 615,220 | 987,794 | 1,455,612 | 1,935,625 |
| as % of revenue | 595% | 204% | 112% | 71% | 50% |
| Gross Profit | -237,575 | -313,984 | -105,583 | 601,578 | 1,902,218 |
| SELLING & ADMIN EXPENSES | | | | | |
| Item 1 | 28,000 | 96,800 | 154,880 | 175,692 | 193,261 |
| Item 2 | 75,000 | 105,000 | 120,000 | 120,000 | 120,000 |
| Item 3 | 36,000 | 96,000 | 108,000 | 120,000 | 120,000 |
| Item 4 | 8,000 | 12,000 | 12,000 | 12,000 | 12,000 |
| Item 5 | 3,839 | 18,074 | 44,111 | 61,716 | 115,135 |
| Item 6 | 3,359 | 12,049 | 26,466 | 41,144 | 76,757 |
| Item 7 | 5,600 | 10,000 | 12,904 | 15,034 | 17,376 |
| Item 8 | 6,667 | 14,000 | 22,067 | 30,940 | 40,701 |
| Total selling & admin expenses | 166,464 | 363,924 | 500,428 | 576,525 | 695,230 |
| as % of revenue | 347% | 121% | 57% | 28% | 18% |
| Net profit | -404,039 | -677,907 | -606,011 | 25,052 | 1,206,987 |
| Accumulated net profit | -404,039 | -1,081,947 | -1,687,957 | -1,662,905 | -455,918 |