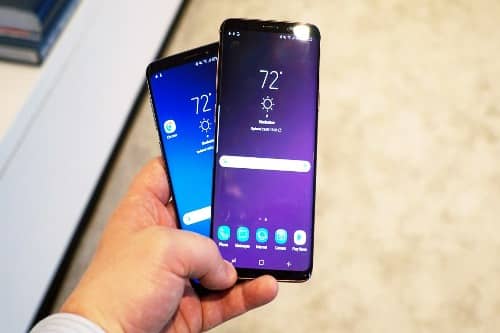 Do you want to create your own mobile phone company?
Do you wish to open a mobile phone shop of your own? Because mobile phones have become a need in today's society, it will be a practical and very profitable option for you. Mobile phones are electronic communication devices that are portable, wireless, and long-range. They may also be used for entertainment. People desire mobile phones in all corners of the country because they like utilizing the apps that come with them. They've grown into the most efficient mode of communication in the world, and they're now accessible to everyone, affluent or poor.
According to estimates, 95 percent of the US population has a cellphone. To start a mobile phone firm, you'll need to purchase a large number of phones in a variety of pricing ranges depending on market demand, and then display them in your showroom. Because Americans come from various walks of life, mobile phones from all manufacturers, such as Apple, Google, Samsung, Motorola, Xiaomi, HTC, Huawei, and LG, are in great demand throughout the country.
If you're starting this business, the first thing you need do is write a thorough business plan that will help you launch it and obtain a competitive edge over your competitors. If you're unsure how to establish a mobile phone firm, this sample business plan for a mobile phone company named 'Mobile Station' will help.
Summary of the Report
The Company
Mobile Station, a licensed and registered mobile store in Denver, will be owned by 'Mark Franco.' The company will be located near the Denver Central Market. Franco has worked in the IT industry for almost ten years and is now developing a mobile phone firm. Franco plans to purchase brand new smartphones, tablets, and other electronics from major manufacturers and stock them in his store.
The firm will provide more than just cell phone sales; it will also supply skilled technicians to fix mobile hardware and software.
Management
Before you start working on how to open a mobile phone shop, you must first hire the right person for the job and organize your team and company. Franco will operate the business on his own, but he will enlist the help of trustworthy and skilled mobile hardware and software repairers, as well as salesmen, to suit the needs of his customers.
Customers
The biggest benefit of starting a mobile phone firm is the large number of potential customers. Every teenager, young person, adult, and elderly citizen today has a smartphone. Furthermore, since mobile phones are available at all price points and are affordable to both the wealthy and the poor, our target audience will mostly be those aged 12 and above.
The Company's Objective
Summary of the Business
Owner of a business
The firm will be led by Mark Franco, a seasoned businessman from Denver. Franco has over fifteen years of experience in the IT business. From the company's major outlets, he provided TVs and LEDs to retail locations all across Denver. He has, however, decided to establish a new business that would be less onerous than the old one. Franco is a dedicated man that seeks to give his community with the best services possible.
Why is the company being established?
Denver is the country's 19th most populous city, with the 18th largest metropolitan economy. Franco chose Denver as his market because he feels his company would prosper in a location where people are in need of and can afford his services.
Franco was previously working as a tech-related item supplier, but after noticing the market need for mobile phones, he decided to start his own cell phone firm in order to give reliable services to his neighbors while also generating a substantial profit.
How will the company get started?
Franco is well-prepared for all of the regulations that must be satisfied prior to the establishment of a mobile phone company. He's hired well-behaved and experienced salesmen, as well as expert technicians to assist with any necessary hardware or software recovery, and he's halfway through his business plan for launching a mobile phone company. He's produced a list of everything he'll keep in his store and intends to buy it two days before the show. The following is detailed information on the company:
Customers' services
You'll need to increase your offerings if you wish to thrive in such a competitive market. This sample business plan on how to start a cell phone shop business can help you if you're unclear how to start my own cell phone company or if you're having difficulties determining what services to provide your customers.
Customers of Mobile Station will get the following services:
Apple, Nexus, Google, Samsung, Motorola, Meizu, Xiaomi, Sony, HTC, Huawei, and LG, as well as Nokia wireless mobile phones, will be available to our customers.
Chargers, data cables, phone cases, anti-lost devices, headphones, sim cards, phone charms, data storage cards, external batteries, selfie sticks, and other cell phone accessories will be available at low prices.
Hardware/Software Repairs: Don't worry if your phone is broken, damaged, or won't turn on if you're near our Mobile Station. We will provide our customers with an amazing and speedy repair service while ensuring the confidentiality of their personal information.
Tablets: We'll distribute tablets from a number of companies at a range of price points so that everyone may acquire the tablet they desire at a fair cost.
Analysis of the mobile phone industry's marketing
If you wish to start a mobile phone firm, you won't be at a loss since cell phones and smartphones are in great demand these days. The first step, like with any company, is to develop a comprehensive mobile and smartphone business plan. Your mobile phone store retail business plan's marketing analysis part is critical. Before starting a mobile phone company, you should do some study on the market you'll be working in. You'll need to do a comprehensive mobile phone market analysis to see whether your target market has the potential for a new company. Due to the requirement for detailed marketing research, Franco enlisted the help of experts to produce a mobile phone business plan template that would include all of his ideas for running the cell phone company.
There are a lot of free cell phone business plans available online if you're seeking for advice on how to establish your own mobile phone company. We've provided the Mobile Station mobile phone shop business plan below for your convenience.
Market Developments
Cell phones used to be seen as a high-end commodity that only a select few could afford. However, because mobile phones have become such an integral part of everyone's lives, the cell phone industry has seen a huge increase in recent years. The number of mobile phone users is predicted to reach 4.9 billion by 2018, according to Statista.
According to one estimate, 21% of Americans spend more money on their phones than they do on groceries, and despite the fact that 95% of Americans own a cell phone of some kind, there is still a need for new ones. Since IBISWorld forecasts a 5.5 percent growth in cell phone hardware and software repair businesses, just arguing that the purchase and selling of mobile phones is gaining popularity would not suffice.
All of these factors indicate that if you engage in this profitable venture, you will not lose money!
Segmentation of the Market
How well you understand your prospective clientele determines a company's success. Knowing the different categories of potential customers aids a businessman's ability to pick a business strategy. Marketing segmentation will aid you in meeting the needs and desires of your customers.
The following is a list of Mobile Station's marketing segmentation:
Our major target market will be teenagers and adults. Teenagers purchase the most attractive and expensive mobile phones available in order to display their sophistication and financial standing. The younger generation often prefers Apple phones and other mobile phones from the well-known brand name. They'll also be the biggest customers of the accessories we'll provide, such as handsfree headsets, attractive phone cases, data storage devices, and data connections.
Adults are not as brand loyal as teens, but since they are largely professionals with the financial resources to do so, they choose to buy luxury phones.
Senior Folks: Our next target audience will be Denver's senior citizens, who often choose for durable mobile phones and tablets that they may use without fear of harm. In our store, we provide a broad assortment of tablets for older folks who want the huge screen of tablets.
Children: Typically, children between the ages of ten and twelve urge their parents to get them a phone. For such consumers, we also provide economical smaller mobile phones with restricted capability.
Our services will be used by residents and tourists who chance to pass by our company since we are located in the central market. By acquiring our accessories and utilizing our repair services, those who chance to be in the neighborhood of our company will help us earn a prospective profit.
Business Objective
Our first goal will be to make our consumers happy. Mobile Station will be a large store in Denver that aims to boost sales and attract new customers. Our financial business goals are as follows:
We expect a net profit margin of $10k per month at the end of the first year, $15k per month by the end of the second year, and $25k per month by the end of the third year.
The startup's initial expenses should be matched with generated revenues by the end of the first year.
Pricing of Products
Despite the fact that the prices of mobile phones are fixed, we have priced our mending services and other things in nearly the same ranges as our competitors, taking into consideration market demands and competitive variables.
Strategy
The most crucial factor to consider when launching a mobile phone business is your sales strategy. Once you've learnt how to start a mobile phone firm, you'll need to develop your plans and come up with some interesting ideas for attracting more customers and increasing revenue.
Analysis of Competitors
Our key competitive advantage is our location; we are located near well-known enterprises that will assist us in attracting customers but are not direct competitors. We provide the best, most experienced, and most reliable people to help you with your mobile phone hardware and software difficulties. Our most significant competitive advantage is our outstanding customer service; our knowledgeable salesmen will assist customers until they are entirely satisfied with their purchase.
Strategy for Selling
Because there are so many of these businesses out there, you'll need to come up with creative ways to sell yours.
The sales strategy for Mobile Station will be as follows:
We will offer you a discount on our repair services for the first three months.
We'll place ads in magazines, newspapers, and television stations, as well as on social media platforms.
Our best-selling mobile phones will be promoted on our website.
Customers who spend $600 or more on a product will get a $50 accessory as a bonus.
There will be monthly competitions, with the winner getting a well-known mobile phone.
Monthly Sales
Yearly Sales
Forecasted Sales
Personal Strategy
If you want to start a mobile phone company, the success of your company will be entirely based on customer satisfaction, which can only be achieved if you hire the right personnel. You'll need employees who can read people's thoughts and guide them in choosing a phone that is both acceptable and affordable for them. You'll need specialists to act as trustees and ensure that customers are pleased while their issues are resolved.
If you're having problems putting together your people strategy or aren't sure how to start a mobile phone firm, this sample plan may help.
Employees of the company
Franco will be the manager himself, but he will recruit the assistance of the following people.
Six salesmen will assist customers in acquiring the products they want.
2 Accountants/Administrators to maintain accurate financial records
4 mobile phone repair and troubleshooting professionals
3 General Workers to assist with a range of tasks across the store
1 helper in responsibility of keeping the company's website and social media accounts up to date
Employees' Average Salary
Plan your finances
If you want to start your own mobile phone firm, you'll need to carefully plan out all of your business's guidelines, the most important of which is the financial strategy. Before you start a mobile phone firm, you need have a strong idea of how you'll balance your investments and revenues, as well as what methods you'll need to use to generate more money than you put in.
It is strongly advised that you get professional guidance in designing a financial plan, especially if you are starting a large-scale business. Sample business plans, such as this one on how to start a mobile phone firm, may be useful if you're establishing a small business.
Important Premises
Analysis of the Break-Even Point
Profit and Loss Estimates
Estimates of Profit and Loss
Yearly Profit
Monthly Gross Margin
Yearly Gross Margin
Cash Flow Forecast
Balance Sheet Forecast
Ratios in Business