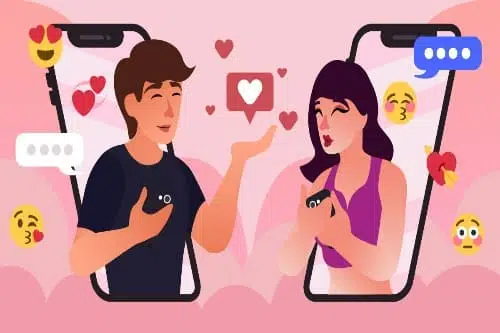 What is the best way to establish your own dating website?
Starting your own dating website, in particular, requires a strategy and market research. You must be aware of the kind of customers you will be dealing with. Are there any other highly popular websites in the area? Is the notion of an online dating business plan familiar to you? Is your website meant for a local audience or do you want to make it more widely accessible? How much will it cost to establish this firm, and when will it begin generating profit?
Do you want to find sponsors or figure out how you'll pay for the first investment? All of these concerns are addressed in the road map for launching a business. If you have your company's blueprints, there are also questions that will be answered. The blueprints, also known as business plans, are documents that outline what you must do to maximize the value of your notion. They also demonstrate how the project will appear and function. Another aspect of your dating website business plan to consider is how you present your company. Your dating website business strategy should dazzle people in order to attract more sponsors and customers.
Skyrocketbpo can assist you in launching a dating service.
To assist you attract more investors and wow potential customers, Skyrocketbpo does not use generic templates available on the market to construct your business proposal. Instead, we put together the best and most qualified team possible, who put on their thinking hats and come up with new and wonderful ideas for your perfect business proposal.
You are not required to contact the company in an uncomfortable method. The communication is clear, and the work done for you is of excellent quality. All you have to do now is place an order for a business plan. We produce a business proposal for you in less than 24 hours during the initial phase. This will be the most efficient service on the market.
We are the most responsive and would be delighted to help you. You may not believe the time since it is so short, but we can help you accomplish that objective with our passion and highly experienced employees. We also have a solution for you if you are unsure of what you need in your business proposal. Please do not hesitate to approach us since we can help you by discussing your hazy idea and then making it a reality.
We want to make your experience as pleasant as possible, so please take a moment to fill out a little questionnaire about your company. This notion will be implemented, and we would be pleased to help you in developing an amazing business strategy. Then, in the first phase, we develop a preliminary document, which you must review once to ensure that we can meet your requirements if any changes are necessary. Once you supply us with your valuable feedback, we will finish the document and provide you with an amazing, unique, and online dating business plan.
Business plan for a dating website example
In these age of startups, many people dream of starting their own company. Business is certainly a dangerous environment, where incorrect decisions may lead to considerable time and financial losses. As a result, prior to starting any new business, a certain amount of research and understanding is essential. Starting a dating service is one of the growing businesses throughout the world.
Why and how should you launch a dating website?
Since the early 1900s, individuals have wondered whether there are better and more effective ways to meet people, find compatible partners, and date than going to meetings, clubs, and other such locations. This spawned the idea for a matching service, which has now grown into a profitable company. Individuals from all over the world are interested in learning how to build a dating website and then investing in the business.
People are interested in learning how to make a dating website for two reasons: first, single people are usually students or in the early stages of their careers, and their social circles aren't very developed, so they need assistance meeting new people to date and finding potential romantic partners to go on dates with. The second reason is that people seeking new relationships after a divorce or who have been dating for a long time need help meeting new people since they have been out of the "single world" for a long time and don't know how to get back into it. As a consequence, the ever-growing sector is increasingly becoming an excellent and vital reason to start a dating service.
However, before you start writing a dating website business plan, you need to learn how to develop a dating website. Starting a matching service requires consideration since you will be dealing with your customers' emotional well-being, which might have serious consequences if you fail. Before you decide to start a dating service, you should educate yourself on the industry.
Information about the competitiveness of the sector is also quite important. After you've found out how to start your dating company, the following step is to discover how to set up a dating website. Another thing to think about is the knowledge and skills required to create your own dating website. Will you design your own dating website or will you hire someone to do it for you? Before you establish your own dating service, you must make this decision.
What kind of services will a dating site offer?
A dating service is a wide term that refers to any business, organization, or individual that helps individuals discover acceptable love partners. The bulk of dating services are based on the religion, nationality, location, sexuality, and other interests of the target community. In the distant past, persons with a large social circle used to do this, or others threw events for it, such as the coming of age balls in English history. All of the dating services, however, were limited, and some were not even recognized as dating services. Many people felt that using dating services or using dating websites indicated that they had failed to date or find a good life partner the conventional way.
In today's environment, events are held to assist individuals in meeting potential mates in person, giving birth to the concept of speed dating. During a speed dating event, others go from table to table and converse with individuals for a short period of time. At the end of the event, attendees would provide their preferences to the host, and if their selections were similar, the host would supply contact information to the interested party.
People's lives, on the other hand, are very chaotic nowadays. People who don't have enough time to attend events and meet new people resort to online dating to find a suitable love partner. As a result, the internet era has seen a spike in dating services, with plenty of space for new businesses.
The majority of dating sites appeal to one or more of the following tastes:
Founded on belief:
Some dating services specialize on bringing people together who share religious convictions. These dating services attract customers who put a great priority on religion and belief. They are looking for a compatible partner that shares their values.
Depending on the cultures
Dating services based on cultural preferences are increasingly being formed. This kind of dating service is appealing to those who are seeking for love partners from other cultures.
Using personality testing as a foundation
Another kind of dating service bypasses the aforementioned criteria in favor of concentrating on personalities based on popular opinion. Horoscopes to psychological personality exams are examples of this. After completing a questionnaire, the candidate's profile on the dating website would be created. The person looking for a potential love partner may then utilize the dating site to look for persons who match their criteria.
On the basis of sexuality
Although dating based on sexuality is a relatively new concept, it does exist, and numerous dating sites are springing up to connect persons romantically who prefer to date based on a certain sexuality.
It's totally up to you to decide which sort of dating service you'll provide on your website, or if you'll mix multiple different forms of dating services. You'll need to construct a dating website that represents your interests when you've picked your choice. The dating website will not create much traffic if it is not developed with the desired dating audience in mind.
Now we'll look at how you may start your own matchmaking business. The following steps will help you get started with this business:
Keep the following dating services in mind:
You must pick one of the categories of dating services given above, or a combination of two or three kinds of dating services, to establish a dating service or a matching service. Your decision may be influenced by your social group or by your own personal preferences. The target demographic and the economic possibilities of that specific kind of dating company will dictate the design of your dating website and the services you offer.
Recognize your target audience:
Knowing your target market is crucial in any company endeavor. In order to understand how to create a dating website, you must first define your target market. By focusing on a certain market, you can better advertise your dating website and attract more people who want to start dating.
Understand your local market:
Knowing the local dating market is essential when developing a dating website. Although the dating business will be handled online via a website, and you will want to reach a wider audience through the website, bear in mind that the initial consumers will come from the local market since they will be the first to discover about your dating website business. If they aren't satisfied, you won't be able to build your online dating/matchmaking business via the website.
Use your imagination while making offers:
To attract more customers to your online date matching website when it initially launches, you'll need to come up with novel products. For example, depending on your customers' interests, personalities, body types, and cultures, your date matching website can suggest wardrobe adjustments or suggestions. Because of these extra offers and services, people are more inclined to choose your dating site than your competitor's date matching site.
Choosing a name for your website and company:
Make a memorable name for your dating site and business. Keep it simple and succinct to ensure that it is remembered. Make sure the name is self-explanatory as well. You don't want potential customers to have any doubts about what your dating website has to offer.
Defend your company's website:
By registering your dating website, you can ensure that it is copyrighted. You should also get general liability business insurance to protect your dating website from litigation, since it is quite possible that you may encounter a dissatisfied customer at some time.
Create a logo and a pleasing layout for your dating website:
Hiring a graphic designer and getting professional help to build a logo for your dating website is a good idea. You'll also get help with a visually attractive website layout. Maintain a simple, light-hearted, yet lovely appearance. Because you want to connect with your customers on a personal and emotional level, the design can't be too serious because it will give it a more professional aspect.
Promote your company on the internet:
After you've finished building your dating website, you'll need to promote it on social media and other online channels where your target demographic may be discovered. Other social media networks may help advertise your dating website.
What you should think about before beginning your online dating business plan:
To write an online dating business plan that would appeal to all potential investors, you must first understand the aim of your dating organization. The dating website strategy will aid you in actually constructing the dating website by securing funds from potential investors. The investors will be introduced to the date matching website during the presentation, and they will make their choice based on it.
To construct an optimal online dating business plan, ask yourself the following questions to have a thorough grasp of your company's objective and state:
What is the target demographic for your dating service, and how do you intend to reach out to them?
Will your dating website's debut be supported by other businesses?
What about your date-matching website entices the target market to invest?
What is the time frame for developing a matching service?
What technology and office equipment is required by the dating site, and how will it be obtained?
What should the core team of the dating endeavor consist of in order to get the greatest results?
Making a proposal for a dating site
You've finally figured out how to start your own dating website and are ready to write a dating site proposal. You'll have a decent idea of your dating site firm and what you need to include in your dating site proposal if you've done your research and read the previous sections of this article. The material that should be included in the dating site proposal will be the subject of the rest of this article.
The dating site proposal is now a piece of cake, since all you have to do is incorporate all of the information you obtained about the dating site throughout your research in the previous phase. The proposal will outline everything your dating website has to offer. What distinguishes your dating service from others in the industry? What would your target market's demography be? You must also provide a market analysis. In this area, you would also describe how you want to advertise your dating website.
The dating site proposal comprises structural information since it outlines your business and serves as a blueprint for your operation. As a consequence, you'll need to incorporate the administrative structure of your dating site in your proposal.
Another item to consider when building your dating site proposal is the financial and social future of the service. Consider cash flows, asset depreciation over time, and the life of your funds, as well as how these funds will grow over time.
It also has a central aim that ties everything together and puts everything in perspective by summarizing the dating site's whole idea.
Now that you know what to include, we'll look at how you might present this information in your dating site proposal. A template is given below for your convenience.
The proposal's second heading is the company's overview:
The second heading in your dating site proposal would be the dating site synopsis. This section will go through the different matching businesses. You'll also write about how you're different from the other matching services, or what you have to offer that will convince them to choose you over them. You may start by explaining what a date matching service website is, how similar businesses function, how online matchmaking is thriving, and how you would profit from the situation. Describe how your dating website works in a nutshell.
After that, write the following objectives:
Your company's vision statement is critical to its success. It is the driving force behind the start-up of your company, and it is what will attract prospective investors, customers, and employees. A dating website's aim statement can be something like, 'to seek potential love mates for people and to facilitate them for their emotional needs with effectiveness and dependability.' You may create yours using the rules as a guide to describe your motivation for launching the dating service.
The mission, as the name suggests, elaborates on the aim of your dating website. The mission statement of the firm defines why it exists and what services it provides. The mission statement is a one-sentence phrase that summarizes the philosophy and ambitions of your firm.
The mission and vision statements work together to provide your project a direction that supports your values and philosophies while keeping adhering to what you feel is the greatest business strategy.
The venture's structure is the next heading.
It's not uncommon for businesses with outstanding ideas to fail simply due to a lack of qualified personnel. This is exactly what the organization's structure does. The structure of your dating website will establish your management team, as well as which members of the management team will have particular roles and how the company will make decisions.
Potential investors want to see a well-defined team operating the business that is generally compatible with one another. Because this is so important to a company's success, prospective investors must join a venture in which they can find a team that is properly formed and competent.
An organizational chart may be used to depict the structure of your company. Investors will be able to get a brief picture of the power flow as a result of this. It will also indicate how you will allocate your budget and how you will distribute and utilise the funds from their investment to optimize profit.
The strategic and marketing analysis is mentioned in the following heading:
This section comprises a market analysis of the market where your company will be founded and where your proposal will make its first appearance. This will provide you with information on your company's chances of growing and developing in the marketplace. The analysis of the industry and how it is built up, as well as your strategy for breaking into that area. Include the following elements in this section:
Economic Outlook: This section should provide data about the health of the economy in the industry you're joining. Mention it if it's useful to your company. The dating industry is growing, and you may capitalize on it by including it into your financial projections.
Understanding the sector in which your business works, how well the venture is doing in your target market, what is the cost of starting the company, what are the industry norms, and how fierce the competition is all part of industry analysis. Your dating website's industry is the dating service or matching service. You'll need to figure out how well the industry is performing in your target market and what practices are typical.
Market Demographics: It's vital to present market demographics. Target market recognition is becoming more important in dating services. It's crucial for a dating service to understand the demographics of the population it's targeting. Your dating site proposal should include a description of your approach.
This is an important issue to consider. After you've joined the company, here is where you'll write about your potential competitors and how tough of a struggle they'll be. Despite the fact that the dating services sector is still evolving, several companies have emerged. This will be detailed in further detail in the section on business proposals above.
Now you must write the following advertising procedure:
This section describes how you'll advertise your idea to all potential clients. Internet dating is a relatively new concept, despite the fact that dating services have been around for a long time. Some people are still hesitant to use it, while others use it excessively. In the promotional technique, you must define how you will contact potential customers. You must promote your services in such a way that it dispels some people's fears about online dating and attracts all people looking for potential love partners. Social media is the best way to promote a dating website, but you can also be creative with your marketing; the more distinctive you are, the more people you will attract. The following are some elements to consider in your business proposal:
Marketing goals: These are the objectives you wish to achieve with your advertising techniques. A dating website, for example, should have some connections and profiles accessible so that individuals looking for a partner are attracted to it.
This section should briefly discuss the dating website's market segmentation strategy. Mention how you'll reach out to your target audience in a unique way and keep them updated on your project. Not only that, but also how you plan to integrate your target market in your business so they choose your services over others.
Methodology for Pricing: Describe how much your services and products in this region cost. You should include as much information as possible regarding your pricing so that anybody may obtain a good idea of what you charge. If you have a lot of products or services, classify them to make your list more manageable. This section of the dating site proposal should not exceed one page; otherwise, the potential investor will get tired of reading about your pricing and get confused. Keep your pricing strategy simple yet informative.
The financial plan is the next headline:
The name of the financial approach is self-explanatory. You'll talk about your financial resources and how you intend to put them to use in this area. Although money is tight before starting a business, thankfully for you, it should be a very straightforward operation since developing a dating website costs a fraction of what most other large businesses do. This section of your proposal should be carefully examined since it will indicate to the investor your level of business competence.
Underlying Assumptions: The first thing you should consider is what you think to be true right now. This will detail how much money you'll get and when you'll receive it.
Source of Finances: In this section, you must list where you will get all of your essential finances. These sources might be listed or written in a tabular fashion.
General Assumptions: You may create predictions for the coming years, such as the cost of your website's domain, the amount you'll pay graphic designers for your website's logo and layout, and federal, personal, and state tax rates in a particular year. These are very common assumptions.
Profit and Loss Statements: Profit and loss statements must be produced. You may use comparison charts to make this section more informative and clear.
Analysis of Cash Flows: Annual cash flows, as well as cash inflows, outflows, and balance charts, should be provided. This, however, is entirely optional.
Balance Sheet: This section offers the balance sheet for your dating website, as well as charts for more explanation.
Writing the Advertisement Strategy is the next step:
An endeavor's success or failure is decided on how effectively it is promoted. The manner in which it is done and when it is done impacts how much money the new company will earn. Your marketing strategy should be unique, innovative, and creative. The more distinctive it is, the more interest it will create among your target market. Another factor to consider is that the advertising plan should be organized such that it speaks to the potential customer on an emotional and personal level. An advertising for a dating website, for example, should make an emotional and personal connection with prospective clients. You should provide the following information about your advertising plan in your dating site proposal:
People remember odd names, so come up with something unique yet significant that is easy for people to remember and connect with.
Make contacts with as many potential investors and companies as you can. Attending investment-related events and networking with others interested in investing in the dating service business may help you achieve this.
All businesses, big and small, must have a strong social media presence in this day and age. Because most advertising these days is done via social media, focus on that and use social media to reach your target population. Your major advertising focus should be on social media, especially for a dating service with a strong social media presence. This can easily attract potential consumers who are familiar with social media and will be able to trust and use your dating website.
Consider using innovative marketing approaches such as catchy tag lines and unique ways to grab people's attention and get them talking. The more buzz you create, the more people will come to your website. The number of visits to your website will aid in more successful advertising.
Create a long-term expansion strategy and layout for your dating website:
The long-term plan of your organization should be included in your business proposal. The sustainability strategy is the bedrock of your company's long-term existence. How you intend to deal with setbacks and keep your company going ahead in the long run is crucial, and it should be mentioned in the business proposal as a long-term strategy. A successful sustaining strategy displays long-term commitment and creates a great impression on potential investors, who may be able to assist you in raising further funds for your business. Your objective should be to increase cash flow without making further expenditures, enabling you to expand your target market and provide more services and solutions.
Because the dating website is a multi-faceted business with a variety of services, you may choose to concentrate on growing and adding additional dating services over time. You might also promote to a larger audience to ensure that everyone can relate to it and be interested in utilizing your services. You may also construct area-specific domains and websites for that domain, as well as offer area-specific goods and services.
The last stage in creating the dating website's operational proposal is to:
This area of the business proposal comprises a comprehensive list of tasks that must be performed prior to the launch of your dating website, as well as the deadlines for each task. This helps you to keep to a schedule and plan out the dating website's debut, as well as each milestone that comes with it. It's also a good way for investors to know that you've thought things through and are serious about going into the dating services company. You may specify when the layout will be completed, the backend will be complete, the website will be ready to launch, and you will begin marketing, and each step that you have planned in the previous sections of the article will be explained in this section with its own timeline.
How do you put your online dating business strategy into action?
If you've read the preceding parts of this draft attentively, you should now have a general idea of the firm, and you'll be ready to write the business plan. After the online dating business plan, you would have established the money, which is due to the online dating company plan. It's time to get serious about building your dating website, but first you'll need some background information, which you'll find in this section of the article.
Dating sites are often reprimanded for making high promises but failing to follow through. After making profiles and learning that instead of finding good matches and potential love partners, they were only partnered with individuals who were nowhere near their ideal companions, some have accused websites of being untrustworthy. Because it works with customers on such a personal and emotional level, a dating website bears a great deal of responsibility. One of two things occurs when a dating service fails to deliver:
For starters, it hurts customers' emotional health; in this day of medicine, when most physical maladies have a cure, emotional degeneration of health is seldom discovered and diagnosed, despite the fact that mental problems are more common than physical diseases among the general population. As a consequence, developing a dating website is a sensitive process that necessitates the highest level of reliability and the ability to deliver the majority of the time.
When a dating website fails to deliver, unsatisfied clients are more enraged than furious customers of other businesses since the dating service would have connected with the client on a more personal level.
Given the sensitivity of the dating service's mission, a successful dating service would keep the following in mind to avoid the repercussions of lack of trustworthiness, as well as the failure of your company:
Concentrate on putting together the greatest squad possible: It is vital to put together the greatest possible team. Investors want to see a team that has previously coordinated successfully. The people who create a dating website, those who market it, and those who manage the money should all be specialists in their industries, but more importantly, they should be able to collaborate. To make your business a success, you must hire exceptional people who complement one another. You may form a team out of people you know and people you know via your connections, which will save you money on recruiting expenditures.
Allow lots of time to research how to create a dating website: You must be patient while using a dating website. Expect it to not be a booming business in the first year, or even the first few months; the dating website, like any other business, will take time, maybe even more time than other businesses in certain areas. You won't be able to get profiles until the dating service has earned the confidence and respect of the audience.
Maintain a close eye on your financial statements: The greatest approach to guarantee you're taking the correct steps and making the right decisions is to keep track of your balance sheets and cash flow statements.
The stockholders need your undivided attention: If your company has any shareholders or partners, you should pay close attention to them. Many firms fail when there is a dispute or a partner thinks they have no say in decision-making. In order for a dating website to function well, make sure that everyone has a voice.
Make a winning formula and stick to it: Once you've devised a good operational and marketing strategy, believe in it and stick to it; even if the benefits aren't immediately apparent, don't change your mind. You'll need patience and perseverance to succeed in this area.