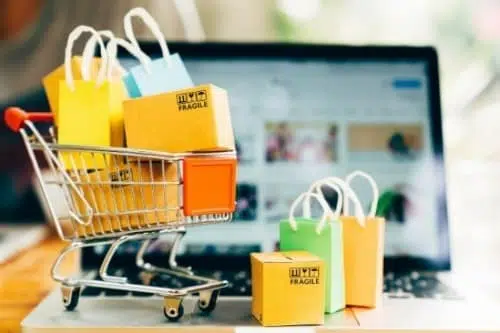 Introduction
For businesses that wish to start an online store as a side business or as a full-fledged online store, developing an online store business plan is essential. Around 80% of businesses operate online, proving that internet involvement is a must for all businesses. The way businesses are run is continuously changing due to technological advancements. Because the sector is so small, the online store business plan has taken on new importance as a road map for achieving goals.
Frequently Asked Questions about a Business Plan for an Online Store
Who will be in charge of maintaining and developing the retail site?
How will you attract your ideal customers to your website?
What method will be used to buy items?
What methods will be used to store and transfer items?
Will you need to hire customer service reps, IT specialists, and so on?
Summary of the Report
The executive summary is an important part of the online store business plan since it sets the tone for the rest of the document. It functions similarly to a business book cover,' in that it explains why you want to create an online store and other pertinent information. Even if you believe you know all there is to know about your company, writing it down is a smart idea.
It will assist you in organizing your online store business plan and will allow you to insert any additional information that comes to mind. You will be able to incorporate more poignant and crucial details that arise throughout the process of producing an online store business plan in this section.
Description of the Business
The company description in your online store business plan sample acts as a complete summary. It focuses less on high-level goals and more on what gets your company off the ground. In this part, you must indicate who is the founder and/or owner of your e-commerce company, if there are multiple owners, your background, and your qualifications or experience managing an e-commerce business.
Also, provide a short description of how and where you want to operate, as well as who will be involved.
Products
It's now an interesting feature of your online store business plan sample. Clearly state what you're selling. Examine the goods you're selling in relation to the products you want to offer in the future, taking into account their benefits and specifications. Pay attention to the common thread that connects all of your things. You may add a personal touch by explaining why you choose to donate those goods and why they are so important to you. What makes your products stand out? What will your product's cost be?
Market Research
You must describe your target demographic and how you plan to drive them to your online store in this section of the free online shop business plan. Explain the major demographics you want to reach, including their location, age, and income levels, as well as their relevance to the success of your online shop.
Also, explain the overall situation of the market in your industry. Has it changed or developed at that time? Describe how you think it will change in the future. In this instance, you'll almost certainly need to do some study. Be knowledgeable about your industry while doing e-commerce research.
Marketing Techniques
You'll need to select how you'll deliver your marketing message once you've discovered how your things stand out from the competitors. Initially, how will you be recognized? Your marketing strategy is crucial for your online retail store business plan template. Traditional stores depend on foot traffic, but you don't have that luxury. Instead, you should work to grow your web traffic.
Your content plan may influence your content approach. Describe how your marketing message will be delivered. Will you use a blog, a "resource" section containing how-tos and advice, or a crowdsourced campaign? It's a good idea to pay someone to develop your social media content.
Management Strategy
In this section of your online store business plan, you'll need to include all of the staff requirements as well as crucial responsibilities. Explain how much each employee will cost to train, as well as the value they will provide to your organization. Describe how you'll acquire experienced staff and how they'll help you grow the business plan of your online shop. It may seem to be a challenging component, but it is crucial. The size of your team, their level of qualification, bond-based timetables, and your long-term recruitment objectives must all be specified.
Plan your finances
It's simply another dreaded and challenging component of operating an online store. Nonetheless, it is vital that you crack. Even if you did not create a comprehensive company plan, you must nonetheless communicate it. This should be the most extensive piece, especially if you're looking for investors. It's because investors want to know where their money is going and that it will provide a fair return. OGS capital writers can help you put up a business plan for investors.
Construction of the website
The content of your online store and the overall appearance of your website are key components, and you must define them carefully in your online store business plan. Entrepreneurs with no previous experience in the online industry should seek assistance. There are various aspects of an online company that are absent or distinct from those of traditional retailers. For example, selecting a web server and platform for an e-commerce website. Because technology is always developing, you'll need to explain how you intend to stay ahead of the curve in all areas.