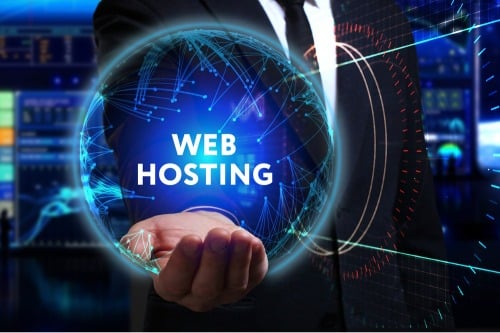 Do you want to create your own web hosting company?
Do you want to start a web hosting business of your own? Web hosting services are used by millions of consumers and businesses to publish their web pages or websites on the Internet. Because the website is the most important component of a company's portfolio, this industry has a vast market. The biggest benefit is that it may be established with a little initial investment group in a business plan.
If you don't know how to start a web hosting company, you'll need to do some research and develop a clear business plan. We've put up a business plan for a new web hosting firm named 'Stark Hosting' if you're not sure how to make one.
The Company
Stark Hosting will be a New York-based web hosting firm. The firm will be owned by Elia Karen, a committed web developer. Karen has worked in the IT industry for the last six years and knows all there is to know about launching a web hosting company.
Management
Karen has engaged the help of seasoned industry veterans to help her company succeed, since a startup's success is mostly determined by its staff and management. The company's senior management will be made up of sales executives, technicians, and customer support representatives.
Customers
Our clientele will include business owners, organizations, and celebrities from all around the globe. Dedicated servers will be used to provide the services required to power and host our customers' websites.
Business Objective
We hope to achieve a net profit margin of $10k per month at the end of the first year, having balanced the initial expenses with earned revenues.
Owner of a business
Stark Hosting will be run by Elia Karen, a University of Illinois software graduate. She is a professional web developer with more than 6 years of IT expertise.
Why is the company being established?
Karen has always wanted to start her own business in the field of information technology. She had been thinking about starting a web hosting firm since she graduated, but she put it off for six years due to a lack of expertise.
How will the company get started?
The business will be based in a small office in the center of Manhattan's business sector. In addition to the regular inventory, the company will purchase the best ISP in town, as well as PCs, servers, and peripherals. The following is a synopsis of the company:
Customers' services
Before you think about how to start your own web hosting company, you need to figure out what services you'll provide your customers. This is because many subsequent components rely on your services for planning.
Shark Hosting will employ dedicated servers to provide the services required to operate and host our customers' websites. We are going to give the following services:
Hosting services are available.
Tools for building websites
Email and business features
Web-based applications with security and added-value features
Advisory and consulting services
Analysis of the web hosting industry's marketing
A comprehensive marketing research is the most important component of a successful webhosting company plan, which is why it's a good idea to use the help of marketing pros. You may use this web hosting business plan template to take you through a marketing research if you're just getting started.
Karen engaged the help of marketing experts to help her with the market research phase. Marketing analysis is important since it shows you where you stand in the industry. As a consequence, while developing your web hosting marketing strategy for your web hosting services firm plan, it must be taken into consideration.
Market Developments
The web hosting sector is growing at a fast pace in compared to other industries. The fastest-growing factor driving its expansion is the rapidly increasing eCommerce industry, which has resulted in a greater focus on using websites as marketing tools. Every business needs a website to promote its brand or portfolio, which entails the usage of web hosting services. As a consequence, the number of web hosting providers is growing in tandem with the number of business continuity plans. The global web hosting market is expected to be worth $144 billion by 2020, according to estimates.
Segmentation of the Market
We'll concentrate on the global entrepreneur market, particularly businesses in New York, because they're easier to approach and target. As prospective future clients, our experts have identified the following target audiences:
Sector of Business:
Our services will be used primarily by the corporate sector, which is located all over the world. The corporate sector includes product manufacturers and distributors, real estate owners, hotels, restaurants, and food businesses, IT and software development companies, and branding and advertising agencies. These firms and corporations need web hosting services in order to display their websites on the internet. Websites are the most powerful marketing tools for almost any firm, which is why they are heavily invested in development.
Organizations & Institutions:
Government and public-sector institutions, schools, colleges and universities, political parties, religious and sports organizations, and non-profit organizations from all over the world make up our second target area. These organizations will also need our aid in building and launching their online presences.
Individuals & Celebrities:
Our third target group includes all celebrities, including actors, media figures, sports, authors, bloggers, and others who need a website for self-promotion.
A complete market analysis of our potential clients may be seen in the table below:
Business Objective
In the first year, produce a net profit margin of $10,000 each month, $15,500 in the second year, and $25,500 in the third year.
The startup's initial expenses should be matched with generated revenues by the end of the first year.
Pricing of Products
Product pricing is one of the most important factors in deciding a company's strategy. After analyzing market demands, we priced all of our things in the same ranges as our competitors. Our hosting options begin at $2.00 per month and range in price based on the kind of servers and bandwidth provided.
Strategy
A web hosting business plan must include a sales strategy, much like marketing research, since it determines how the firm will grow.
Analysis of Competitors
We have a lot of competitors, but none of them provide the same high-quality services at such a cheap cost as we do. The strength and dedication of our team, which comprises industry experts and seasoned professionals, gives us a competitive advantage.
Strategy for Selling
Our firm will be promoted in relevant business publications, newspapers, television stations, and social media platforms.
We will use digital marketing tactics, SEO, and SEM to promote our company.
We will provide a 20% discount on our services for the first three months following our launch.
We will see a monthly increase in website traffic of at least 20% and a conversion rate of at least 80%, which means that at least 80% of our website visitors will become customers.
Personal Strategy
Before you consider how to start a web hosting company, you must first determine how many employees you will need. This will assist you in constructing accurate financial estimates.
Employees of the company
Karen will be the company's General Manager at first, and she will hire the following people:
One accountant is in charge of maintaining financial and other records.
2 salespeople were charge of marketing and identifying new businesses
3 technicians to manage the servers and other hardware
The company's official website and social media profiles will be managed by two Managing Assistants.
Customers will be dealt with by four Customer Service Representatives, who will maintain track of their orders.
Plan your finances
Because a company's performance is mostly determined by accurate financial analysis, pay special attention to your financial strategy when you create your web hosting company business plan.