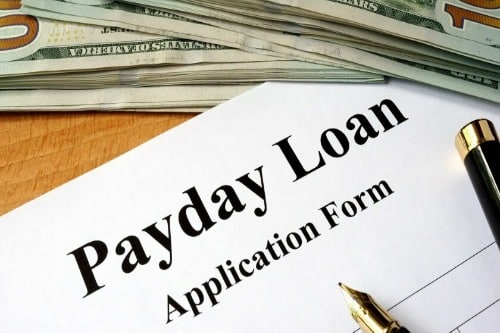 Due to the large number of people who take out loans for a variety of reasons, such as purchasing a house or starting a business, the loaning sector is one of the most lucrative in the world today. However, in order to succeed, a number of challenges must be overcome. A thorough bank loan business plan can help you identify problems and potential solutions.
A Payday Loan Business Plan's Essentials
The executive summary is intended to provide investors a sneak peak into the loan business you want to start before diving into more detailed information such as the financial statement. It should be as brief as possible while yet projecting a positive picture of the firm. This part should include the firm name, mission statement, objectives, and vision. If you don't have a vision for your firm, you won't be able to get it where you want it to go.
An Overview of the Business
A summary of detailed data about the loan-making business is referred to as a "overview of the industry." Investors want to know whether you have what it takes to start and grow a payday or unsecured lending business. As a consequence, a detailed investigation of this industry is necessary. While doing your inquiry, keep the following in mind.
Weaknesses Strengths
Opportunities for your firm to get a competitive edge in the market that you may take advantage of
Model of Finance
To give loans to consumers, you must have adequate funds. Your business should also be able to provide a wide range of loans to customers without going bankrupt. This element demands the necessity for entrepreneurs interested in entering this sector to seek investors in order to stay afloat, especially after the firm is up and running.
The financial model should contain details on how you intend to raise money, spend it, and repay your investors. You'll need a lot of actual financial knowledge to develop an accurate model. To be safe, choose a financial specialist who is trustworthy and capable of building the model for you. Investors will scrutinize this section of the business plan closely because they must be convinced that your firm will be able to repay them.
Challenges and Solutions Evaluation
Customers who do not adhere to the loan repayment agreement, like any other kind of business, create issues that must be handled along the way, such as a shifting economy and customers who do not adhere to the loan repayment agreement. The feasibility study will cover all of this information. Include a section in your business plan loan script that discusses these challenges and solutions to help investors make informed decisions. After you've launched your business, you may use this section to get help with an issue.
Marketing and Sales
A loan officer business plan is insufficient if it does not contain details on how the company will market its financial services and generate revenue. In this section, you must outline sales and marketing techniques that are both realistic and relevant to the present market. Because advanced marketing tactics such as social media marketing and SEO are being adopted by other businesses, traditional marketing approaches may be your undoing.
Clearly, every financial start-up that aspires to specialize in loan origination needs a loan originator business plan to succeed. Don't second-guess yourself or leave anything to chance while developing a business plan. To contact Skyrocketbpo for a detailed and competent business plan writing service, fill out the contact form.