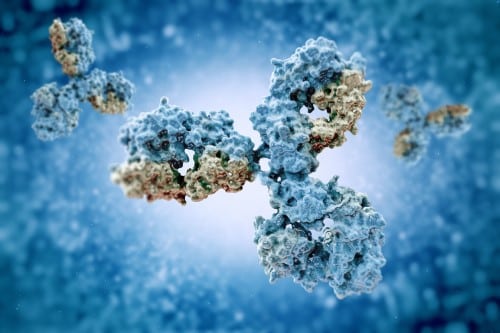 Because the pegfilgrastim biosimilars sector is highly concentrated, with just a few large players, a full understanding of the main rivals and their key strategies is essential. A recent study from the Business Research Company examines the competitive landscape for pegfilgrastim biosimilars. Continue reading to learn more about the primary findings of the study.
What Are Pegfilgrastim Biosimilars?
Pegfilgrastim biosimilars are used to treat febrile neutropenia, a potentially deadly side effect of cancer treatment, as well as to increase the production of infection-fighting white blood cells after transplantation. Biosimilars are biological products that are identical to a previously approved reference drug by the FDA. Pegfilgrastim biosimilars are exact duplicates of the original medicine, Amgen's Neulasta (pegfilgrastim).
The Competitive Landscape
The top nine players in the market accounted for 100% of the total market in 2020. The market concentration is due to significant barriers to entry in terms of high costs associated with pegfilgrastim biosimilar research and development, as well as stringent regulatory limits imposed by regulatory authorities. The market is expected to grow more fragmented in the future as a result of the rising number of new entrants.
Coherus Biosciences Inc. was the most competitive, with 52.75 percent of the market. To expand its pegfilgrastim biosimilars business, Coherus Biosciences plans to commercialize its pegfilgrastim biosimilar UDENYCA® in a variety of geographies. Sandoz (Novartis), Biocon/Mylan, Intas Pharmaceuticals Ltd, Mundipharma GmbH, Dr. Reddy's Laboratories, Pfizer Inc., Emcure Pharmaceuticals (Gennova Biopharmaceuticals Ltd.), and USV Private Limited were the companies with the largest market share.
The Impact of COVID-19 on Major Players
The COVID-19 issue has harmed several significant enterprises in the pegfilgrastim biosimilars market. According to Biocon Biologics, the pandemic had a significant impact on its biosimilar business. Due to a prolonged regulatory investigation, operational slowdowns, and reduced demand caused by COVID-19, Biocon's aim of $1 billion in annual biosimilar sales was dropped. The company's pegfilgrastim market volumes in the United States declined by 7% in the second quarter of fiscal year 2021. It was more challenging for commercial teams to switch customers to biosimilars and penetrate new markets.
The recent introduction of Fulphila (biosimilar Pegfilgrastim) in Canada and Australia, which joined Trastuzumab in both countries, boosted the company's oncology portfolio. Sales of the biosimilars Pegfilgrastim and Trastuzumab are expected to rise in the United States and some European areas, according to Biocon. During FY20, Biocon received FDA approval to enhance manufacturing capacity for two important biosimilars, Trastuzumab and Pegfilgrastim. Biocon will be able to boost capacity by a factor of ten as a result of these approvals, better serving the growing market opportunities in the United States and other areas of the globe.
Similarly, Coherus BioSciences was affected by the outbreak of the COVID-19 pandemic. UDENYCA®, a pegfilgrastim biosimilar of Neulasta created by Coherus BioSciences, a biopharmaceutical company based in the United States, has seen a reduction in sales. The company had difficulty maintaining and commercializing the use of UDENYCA® due to factors such as healthcare providers, payers, and patients not using or adopting UDENYCA® due to resources being strained or otherwise focused on the COVID-19 pandemic, and their sales team's efficacy in selling UDENYCA® being limited due to such strained resources and other factors such as travel restrictions.
Furthermore, primary care patient visits, preventive treatments, diagnostic interventions, and non-urgent surgical procedures all decreased during the pandemic, posing financial challenges as well as the risk of long-term, negative clinical consequences, all of which harmed the pegfilgrastim biosimilars market.
Large Number of Strategic Partnerships
Companies in the pegfilgrastim biosimilar market are benefiting from strategic agreements to boost product innovation. To stay afloat in an increasingly competitive market, businesses are developing new products and sharing talents and knowledge with other businesses.
While companies in this field have long associated with one another as well as academic and research institutions via partnerships, in- or out-licensing arrangements, this trend has intensified in recent years. Fulphila, a biosimilar pegfilgrastim made jointly by Biocon Biologics and Mylan, was approved by the FDA in July 2018 as the first biosimilar pegfilgrastim. In February 2021, Biocon Biologic Ltd. and the Clinton Health Access Initiative (CHAI) announced a partnership to expand its life-saving cancer biosimilars to more than 30 African and Asian nations. The partnership is a significant step forward in the delivery of advanced cancer treatments.
Growing Mergers and Acquisitions
Mergers and acquisitions are being used by several companies in the pegfilgrastim biosimilar market to increase their production capacity. Large prime manufacturers are forming joint ventures or buying small and midsized enterprises to gain new capabilities or access to new markets.
In October 2020, Ligand Pharmaceuticals announced its plan to purchase Pfenex for $438 million in order to expand the company's product lines and capabilities. As a consequence of the acquisition, Ligand Pharmaceuticals aims to significantly increase its market share in the pegfilgrastim biosimilars sector. Mundipharma, a UK-based company that produces, develops, and commercializes high-quality biosimilars for inflammatory illnesses and cancer, has acquired Cinfa Biotech.
Key strategies employed by participants in the pegfilgrastim biosimilars market include expanding business via product commercialization, boosting business through various growth tactics in different areas, and obtaining pharmaceutical approvals in additional places.
Access the Full Report
The Pegfilgrastim Biosimilars Global Market Report 2021: COVID-19 Growth And Change to 2030, published by The Business Research Company, is one of a series of reports that examines and forecasts pegfilgrastim biosimilars market size, pegfilgrastim biosimilars market players, pegfilgrastim biosimilars market segments and geographies.
About The Business Research Company
The Business Research Company is a market research firm that focuses on business, market, and consumer studies. It employs professionals in a wide range of industries, including manufacturing, healthcare, financial services, chemicals, and technology, and it has offices all over the globe. Visit the company's LinkedIn, Twitter, Facebook, and YouTube accounts for more information.