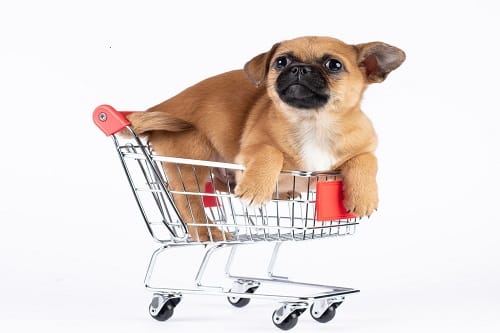 While many sectors were hit hard by the COVID-19 pandemic, according to the new report Pet Market Outlook, 2021-2022 by Packaged Facts, a leading market research firm and division of MarketResearch.com, the U.S. pet industry had an outstanding year, with sales growth of 9% driving total pet industry sales to $107 billion.
Because they were trapped at home with little entertainment and few social outlets during the outbreak, many Americans coped by obtaining new pets. In 2020, the number of pet dogs reached 96 million (up almost 10 million from 2019), while the number of pet cats reached 32 million (up over 2 million).
The surge in pet adoptions and sales was great news for the pet industry, but e-commerce was also a big story. According to a Packaged Facts research conducted in February 2021, 40% of pet product buyers claimed COVID-19 has prompted them to buy more pet products online.
Because the shift to online purchasing is not considered a fleeting phenomenon, pet companies will need to change their sales and marketing strategies in the future.
"COVID-19 is best considered as having catapulted the industry into the future," according to Pet Market Outlook, 2021-2022. "In the United States, this reconfiguration of the pet industry is likely to result in a permanent blend of physical and online purchase habits."
Packaged Facts performed the following studies:
Pet product sales on the internet now account for 30% of overall pet product sales, up from 8% in 2015.
Half of pet product spending will be done outside of stores by the middle of the decade.
In terms of market share, Amazon controls more over half (46%) of pet goods e-commerce dollar sales, followed by Chewy with 35%.
The significance of e-commerce will have an impact on not just sales revenue and market share, but also "consumer mindshare" and where customers learn about pet products and care.
Pet E-Commerce Market Research
For additional details, see Packaged Facts' new white paper, Pet Product E-Commerce and Channel Trends in the Wake of COVID-19. The mash-up of channel purchasing possibilities, e-commerce sales leaders, and the most popular pet product types purchased online are all discussed in this free white paper.
About Packaged Facts
Packaged Facts, a division of MarketResearch.com, publishes market data on a variety of topics, including consumer demographics and shopper insights, consumer financial products and services, consumer goods and retailing, and pet products and services. Packaged Facts also offers a full range of custom research services. Reports may be purchased both on our company's website and via MarketResearch.com.