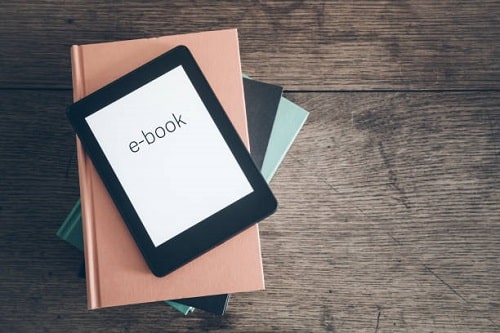 The latest report from Simba Information is Scholarly & Professional E-Book Publishing 2020-2024. Professional e-book sales rose slowly in 2019, according to the study, and the prognosis for 2020 expects decreasing revenues owing to COVID-19 disruptions.
Academic libraries were under financial hardship before to the advent of the pandemic, which has affected books in particular after decades of losing budget battles to journals and databases. Law school enrollments are declining in the major American market.
Scholarly and professional e-books have quietly grown in popularity over the years, but the sector is finally maturing. This has affected the professional e-book segment's prospects, as has the expected impact of the coronavirus pandemic and lockdowns. According to Simba, professional e-books are anticipated to stay flat (at a compound annual rate of -0.2%) between 2020 and 2024.
The whole market is made up of scientific and technology publishing, medical publishing, legal publishing, business publishing, and social science and humanities publishing. Only professional and scientific publications are included in this list. This excludes commercial publication and the selling of textbooks for entry-level higher education.
Among the prominent players are Springer Nature, Thomson Reuters (West Publishing), John Wiley & Sons, Informa (Taylor & Francis), McGraw-Hill Education, Wolters Kluwer (Ovid), Cengage, Pearson, and Thieme. Smaller presses, university presses, and scientific institutions that publish digital monographs and collections would also be targeted.
For more information on the professional e-book market size, market share, and sales numbers for 2020 and beyond, see Scholarly & Professional E-Book Publishing 2020-2024.
This report provides an overview and financial forecast for the global academic and professional e-book publishing sectors based on detailed research and analysis of the top competitors' performance. The dominant competitor's performance is expected to continue through 2020. The academic and professional market sectors are predicted to rise through 2024. The report covers trends, issues, pricing techniques, usage, significant e-book publishers, aggregators, and platform suppliers.
Dan Strempel is a Senior Analyst at Simba Information, where he has published over 26 studies over the course of 14 years. CNBC, Newsweek, Publishing Executive, The Association of American Publishers, and The Society for Scholarly Publishing have all highlighted his work. Dan may be found on Twitter, where he shares industry news and information.