EXIT 7C
Exit 7C is a digital fuel card that enables users to purchase fuel at participating gas stations nationwide via its mobile app
SERVICES
What We Did for EXIT 7C
The current system of fleet driver fuel cards does not guarantee the cheapest price at the nearest station. Plus fleet management reporting tools are time consuming.
Drivers crave an agnostic gas station locator app, with reliable gas price data. Many seldomly use cash, and love the mobile payment experience.
While credit card fraud continues, owners have until October 2017 to upgrade all credit card readers to EMV or face the liability costs for any fraud that occurs on chip based cards they swipe.
Gas Management I Cheap Gas I No Cash I Fraud
Full control of fleet drivers' fuel purchasing behavior, guaranteeing best prices, faster routes with friendly dashboard control, and real-time KPI reporting.
Exit 7C makes it easy for drivers to purchase fuel at nearby gas stations quickly and securely using iPhone or Android apps.
Exit 7C integrate its gas payment app with the stations smart POS system via a API integration that generate cheaper transaction costs solution that prevent fraud.
in Fuel Purchased Annually in USD Bill.
Potential GMV Sales in 36 Months in USD Mill.
US Gas Stations Market in Thou.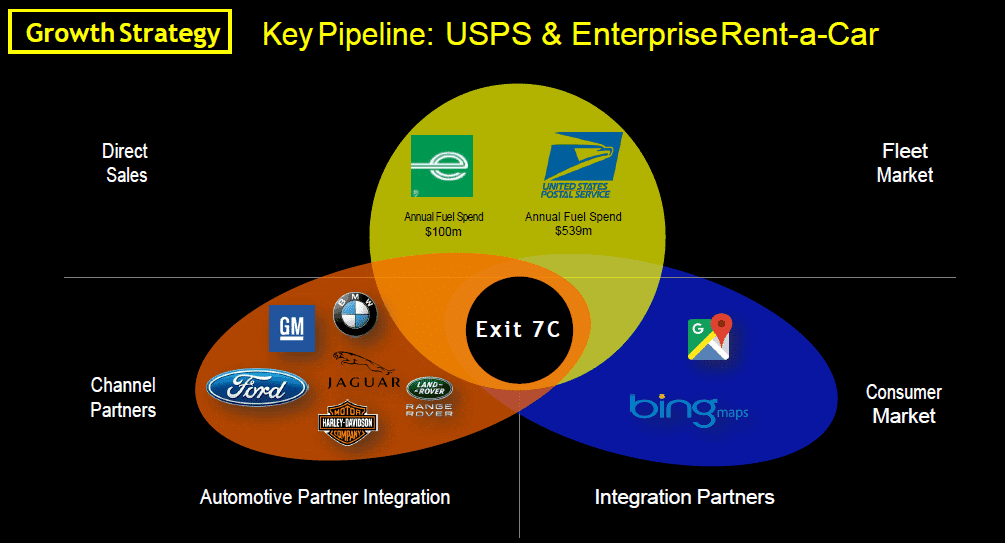 SKYROCKETBPO 
helps you raise capital by preparing business plan and pitch deck. We have helped businesses raise 
USD 500M+
 and worked with startups across 15 countries. We are headquartered in Romania but we have offices across Asia and North America. We also advice on
Business Model
,
Raising Debt
and
Industry Analysis
with
Integrated Marketing Communications Plan
. We provide one stop service for budding startups with small to mid-tier businesses.
© 2020 SKYROCKET I BPO.