POLITE CHAOS
mobile app design and development company
Last year revenue in USD Mill.
The planning and strategy team liaise with clients at the briefing stage and develop key insights that shape the vision of the app. This action plan will be presented back to the client, so both parties are fully aligned on strategy.
The biggest challenge for clients will be in promoting the app once it is built. A tailored marketing plan will focus on the customer segment, competitor and industry analysis to finally promoting the app, using a measurable approach.
The designer will create the app with an intuitive flow, use of colour and layout to reach the target audience.
Polite Chaos will ensure there is the right balance between client's
ideas, platform standards, technical challenges and innovative
concepts.
Polite Chaos will also advise clients on how to use social media marketing on a budget and provide insights into expanding reach.
New start-ups lack resources and support for app development.
Lack of consistent brand messaging when various companies develop and market apps.
Start-ups may be overcharged, due to lack of knowledge in app development.
Although the demand for apps has increased with job postings doubling over the past two
years, the number of registered app developers has only increased by 13%.2 The growth in
Smartphone and tablet sales has resulted in a 29.8% CAGR growth, to reach 4.4 billion users
by the end of 2017.3 Polite Chaos see a huge opportunity for growth in the app development
market, which is only at its infancy. As well as app development, it is important to offer a full
package of services dedicated to start-ups, including marketing, UX and design to ensure
a consistent brand message and compelling app.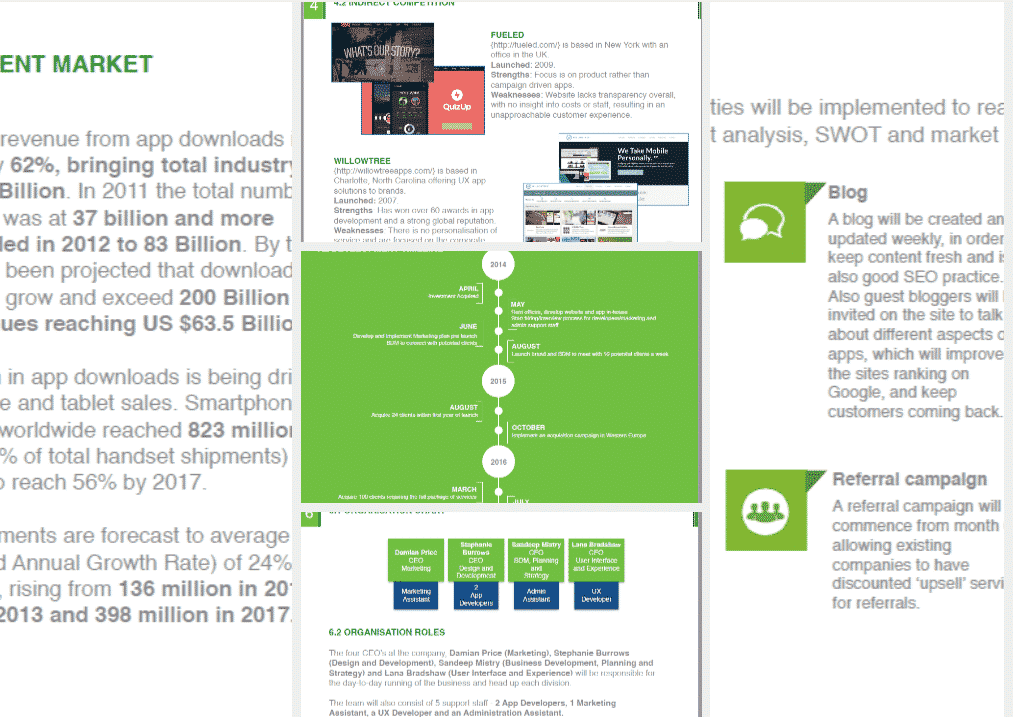 SKYROCKETBPO 
helps you raise capital by preparing business plan and pitch deck. We have helped businesses raise 
USD 500M+
 and worked with startups across 15 countries. We are headquartered in Romania but we have offices across Asia and North America. We also advice on
Business Model
,
Raising Debt
and
Industry Analysis
with
Integrated Marketing Communications Plan
. We provide one stop service for budding startups with small to mid-tier businesses.
© 2020 SKYROCKET I BPO.