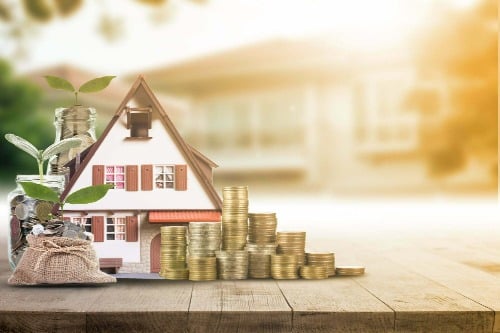 Investing in real estate is one of the best decisions you can make for your family and future generations. Having properties is one thing; keeping them in good condition is quite another. If you don't take proper care of your possessions, you may not be able to get the most out of them.
Thousands of real estate investors are in dire need of a property preservation firm with the know-how and resources to safeguard their assets. If you have these skills and wish to be self-employed and make money doing something you like, start a property preservation company. However, you must first prepare a property preservation business plan before you can start working in this industry.
How Do You Begin a Property Preservation Company?
Imagine reading a book that covers a wide range of subjects but does not specify which pages each topic is presented on. Isn't it time-consuming to look through all of the pages for a certain topic? When writing a property business plan, a table of contents is essential to notify the target audience of the specific pages on which a certain topic is handled. The table of contents should appear first in the business plan. It's preferable to create it after you've completed with the rest of the plan since it has to be precise.
Summary of the Report
When writing a property preservation business plan, it is crucial to include an executive summary. As the name says, this is a sketch of the company you want to start. Write out your company's mission, goals, and vision in this part. It, like the table of contents, should be placed at the beginning of the plan. Make sure that all of the material in this area is accurate to offer investors a positive impression. You may be unable to get funding from a bank or an individual investor if your goals are unachievable.
You should ask yourself three questions while establishing this part of your company strategy:
What are your goals for this project?
What property preservation services do you intend to offer?
Do you possess the skills and competencies required to run the company?
Market Research
The market research will help you better understand the real estate industry and position your property preservation company. When doing the research, you will be able to determine the target audience's multiple challenges, opportunities, trends, and expectations. With this knowledge, you'll be able to create preservation services that are tailored to your customers' needs, as well as preservation techniques that satisfy their expectations and preferences.
When writing a commercial property business plan, for example, you must examine existing businesses' offerings to identify gaps and opportunities that you may exploit to attract clients. It's important to remember that if you don't have enough clients, you won't be able to support your business's day-to-day operations.
SWOT Analysis
This is similarly related to market analysis in the sense that it is more comprehensive. It focuses on identifying the strengths, flaws, opportunities, and dangers to be mindful of when you start your business. Once it's up and running, you'll need to perform the analysis on a regular basis to make sure your property preservation firm is on track. You may learn that some of your staff are underqualified and need training throughout the investigation.
The results of the SWOT analysis should be included in your business plan to help investors decide if your firm idea is viable.
Financial Forecast
A financial forecast is a report that indicates the total cost of registering, launching, and maintaining a property preservation group. For example, if you're preparing a business plan for property maintenance, you'll need to include the total amount of money you'll need to offer and market your services. Investors will use this information to assess how much money they will put into your firm. As a consequence, double-checking the facts is crucial.
Marketing Strategy
You, like any other business, must make an effort to reach out to your target market. As a consequence, you'll have to devise a marketing plan for your property preservation services. Property preservation companies may now provide their services using enhanced marketing platforms and tactics, such as social media, without having to invest a lot of money. Include such approaches in your property development business plan to give yourself an edge during the pitching session.
Skyrocketbpo team of writers can help you build a successful investment property business plan. We don't use templates; instead, we create each business plan from from, which greatly aids our clients in reaching commercial success. Simply fill out the easy contact form to reach out to our customer service team.