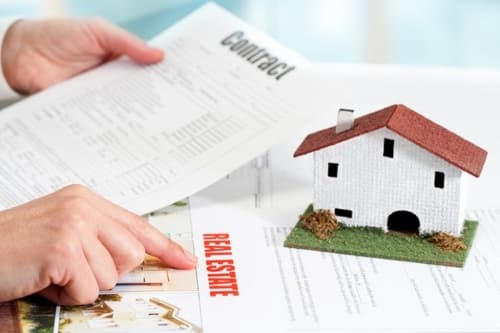 Summary of the Report
The purpose of this business plan is to generate R3 500,000 for the creation of a residential real estate development company, as well as to demonstrate the predicted financials and operations over the following three years.
CISS Properties (Pty) Ltd. ("the Company"), based in Gauteng, is a South African real estate development and rental company with the registration number "2013/202133/07." In October 2013, the Company was created by four equal ownership partners.
CISS Properties strives to be one of South Africa's top property development firms. With distinctive design, pleasant development, and phrase categorization finishing, we want to provide inspired development for our customers. Everything we do is focused on satisfying our clients and ensuring their long-term loyalty by exceeding their expectations.
CISS Properties will give as much attention to the exteriors that residents will love as to what they will not see. Before the property is released, every problem is checked for compliance, from the concrete in the foundation to the wiring buried in the walls. Although these time-consuming procedures are seldom visible, the end result is houses that are not only beautiful but also safe, quiet, and energy efficient.
The enterprise will be distinguished by CISS Properties' basic ideals of transparency, clear titles, and ethical business practices. All of CISS Properties' satisfied customers will admire its careful devotion to statutory compliance.
Services and Products
Land acquisition is the company's primary source of income, with the purpose of creating new residential units to sell or rent to the general public. Because the profits come from the sale of the property after construction is done, this is a frequent approach in any economic circumstance. The property generates instant revenue from the moment it is completed.
The Firm's marketing efforts will be largely focused on the selling of houses, but if a property does not sell within 90 days of being listed, the company may rent its completed units.
The Budgeting Process
Properties of the CISS The owners are seeking an R3 500,000 investment from a single or many investors. The acquisition's terms, dividend payments, and other aspects will be negotiated. According to this business plan, an investor will get 50% of the Company's shares, a steady stream of dividends, and a seat on the board of directors.
The monies will be used to build ten residential units on a 4000 m2 block of land that the company owns.
Our Goals
We take pride in being the fastest-growing property developer in South Africa.
Statement of Purpose
"The owner's ambition is to turn CISS Properties into a top regional development firm that will generate and sell houses economically," states our mission statement.
"To be the preferred partner by providing value-added residential space and estate solutions that exceed our customers' expectations."
Objectives
CISS Properties' main goal is to provide affordable "residential space" to the public that can be leased or rented out to interested parties. This is accomplished by identifying, acquiring, and developing property in order to provide affordable "residential space" to the public that can be leased or rented out to interested parties.
Identifying, purchasing, and developing real estate in order to provide low-cost "business space" to people who are interested, which may subsequently be sold or leased out.
CISS Properties promotes its dedication to excellence via a wide range of residential and commercial services. The following issues are covered by these services, which are supported by trust:
Rental \s
Resale \s
Lease
Forecasts for Sales
At the commencement of operations, the management team anticipates a steady pace of growth. The projected financials for the next three years are listed below.
Expansion Strategy
The Founders anticipate tremendous growth throughout the first three years of operation. CISS Properties will be in an excellent position to benefit from completed property transactions once the real estate market returns to normal.
Summary of the Business and Financing
Name and Structure of the Corporation
CISS Properties (Pty) Ltd. ("the Company"), with registration number 2013/202133/07, is a South African company situated in Gauteng that provides real estate development and condo services to customers in its target market. In October of 2013, the Company was founded by four equal ownership partners.
Location
No. 23 Tsesebe Street, Dawn Park, Boksburg, East Rand, Gauteng
CISS Properties is based in Gauteng and aspires to become a national participant in the property industry in South Africa.
Money Needed
CISS Properties is now seeking R2 500,000 from investors. Here's how the money will be spent.
Capital from Investors
In return for the money, the owners want to sell 50 percent of the firm.
??????
Is this feasible?
Equity held by the management
Once the cash is raised, the owners will keep 50 percent of the company.
Is this feasible?
The Exit Plan
Is there a plan in place to compensate the investors if the firm isn't profitable?
Service and Product
The services provided by CISS Properties are described below:
Residential Property Developers
The CISS Properties will work specifically with the residential property development business, with the goal of selling or leasing the property once it is done.
If the real estate market fails to provide a fair and realistic market price for the property, Management will aggressively rent the devices until the building can be sold at a fair market price.
The Company may quickly sell these properties to a real estate investor for a large profit after the renovation procedure is completed. Before purchasing property for development reasons, the Company needs to address a slew of challenges.
Once the property has been completed, the company will want to sell it or rent the equipment to create revenue in order to pay off the company's debt.
Completed Buildings for Rent
CISS Properties' secondary business is direct financing and residential property acquisition.
Residential real estate will provide the corporation with a consistent stream of rental income, which will be reinvested and utilized to maintain profit stability.
Management is working on a complex economic pricing strategy that will determine a property's fair market rate based on its capitalization rate and market prices for residential properties.
Residential real estate investment is the least risky kind of real estate investing since the service supplied is needed.
Analyses of Strategy and Market
Forecasts for the Economy
CISS Properties will be actively involved in two important commercial business divisions that will seek to produce revenue in any real estate market.
Creating residential dwellings and apartments of completed houses are two examples of these solutions.
Management is developing a very complicated pricing strategy to ensure that the Company can continue to sell its units at a profit, notwithstanding any market downturns.
The Company's two-pronged strategy for real estate will allow it to grow effectively in an ever-changing market. More significantly, this strategy will enable the Company to manage the risks associated with each business unit, resulting in a well-diversified real estate portfolio. This is especially crucial given the company's reliance on debt to fund its property acquisitions.
Analyzing the Market
Property prices, bond sizes, and bank approval rates all increased in December 2013, capping off a solid year for the real estate industry.
In December, ooba, South Africa's biggest bond originator, reported year-on-year improvements in property prices, greater average bond sizes, and a higher bank approval rate.
"The average purchase price recorded by ooba in December was R933 528, reflecting a significant year-over-year price increase of 7.9%," the business said on Wednesday. "The average first-time buyer's purchase price in December was R708 989, representing a 6.6 percent year-over-year price growth."
The average bond size issued by ooba in December was R793 931, up 9% from the previous month, while the average bond size for first-time buyers was R627 021, up 9.9%.
At the same time, ooba's effective approval rate has risen 0.5 percent year over year to 65.2 percent. The trailing effective approval rate was 73 percent, which includes bond applications issued after the end of the month, implying that ooba accepts more than seven out of 10 home loan applications.
The average deposit paid in December was 15% of the buying price, or R139 597, compared to 15.8% in 2012. This decrease is seen in the difference in average annual deposits between 2012 and 2013. According to Dyer, buyers put down an average of 14.66 percent of the buying price in 2012, down from 15.22 percent in 2011.
Application for Bonding
The average cost of bond applications obtained in 2013 was 13% more than in 2012, with the cost of house loan approvals secured by ooba for the year indicating a 20% increase over the previous year. According to ooba, the average house price in 2013 was R911 22, up 5.6 percent from R862 940 in 2012.
The average housing charge in 2013 increased by 6.8%, according to the FNB residence fee index, compared to the average cost in 2012.
"These graphs depict the prolonged property and financial market circumstances that persisted in 2013 and are expected to continue in 2014. Over the last two years, the housing market has continued to develop, and financing requirements have become less stringent."
Profile of the Customer
Because the Company intends to operate via much independent investment and operational organizations, defining a single tenant who will occupy the Company's assets is problematic. Management will undertake strong tenant quality and credit screening measures to ensure that the Company's revenues are not impacted due to tenant default.
Study of Competitors
Competition in real estate is tough to characterize since it is one of the freest market-oriented businesses in the nation. The Company expects to face stiff competition from both single-owner investment enterprises and big construction firms aiming to benefit from the target market's growing real estate prices.
Plan of Action
CISS Properties wants to make sure that the finished units in its target market get the most exposure possible. The CISS Properties' marketing strategies and objectives are outlined in this document.
Goals of Marketing
Make contacts with other brokers and agents in the desired market.
Launch a local campaign with the Company's target market using flyers, local newspaper advertisements, and word-of-mouth.
To develop an online presence, create accounts with major online real estate markets, and use all available social media networks.
Techniques for Promotion
The most difficult part of the marketing approach will be advertising for property and house clients. This initiative will be carried out via the company's extensive advertising and marketing effort in its target market.
In addition, the company will use a completely online approach. This is important since many individuals seeking real estate to purchase or rent do preliminary searches on the Internet.
The CISS Properties and its properties will be registered with these online portals so that potential buyers and tenants may quickly contact the company.
The firm will also improve its own online presence, as well as any other media outlets available.
To promote the homes and properties that the Company is selling, the Company will continue to utilize a large quantity of print and conventional advertising and marketing tactics in local marketplaces.
Pricing
According to the firm, each home is projected to sell for roughly R000,000.00 in income. Sales margins are estimated to be in excess of 60%. Rental revenue will be calculated based on market conditions.
Summary of the Organizational Plan and Personnel
Corporate Structure
Budget for the Organization
Biographies of Managers
In this section of the business plan, you should include a two- to four paragraph biography explaining your work history, education, and skill set. A short biography for each owner or key employee should be included in this section.
Plan your finances
Assumptions That Underpin Everything
The revenue of CISS Properties will grow at a rate of 16 percent each year.
The Owner plans to seek R2 500,000 in investor funds to develop the company.
The Company will not seek loan finance during its first three years of operation.
Analysis of Sensitivity
The Company's income may vary depending on the situation of the real estate sector as a whole.
CISS Properties' top-line revenue may decrease during times of economic depression as a consequence of fewer sales.
On the other hand, the Company's rental activity will generate money, lowering the risks associated with this industry.
Documents that aren't quite what you're looking for
Related link