Last updated on October 13th, 2023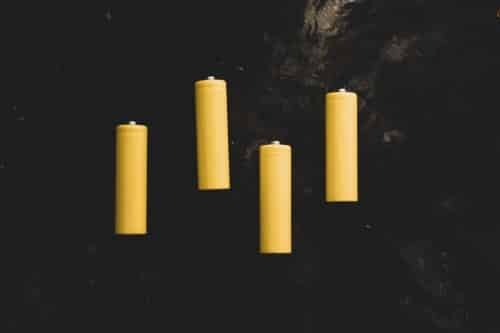 Introduction
Battery-operated electrical appliances and technology equipment abound in today's environment. As a consequence, for the great majority of electronic and electrical devices, batteries are the primary power source. In addition, there are two kinds of batteries available now on the market. There are normal ones that are only used once and rechargeable ones that can be used several times (Pillot, C., 2017, March). Both, on the other hand, have a finite lifetime. The conventional ones have a much shorter lifetime than their rechargeable counterparts. The goal of this article is to lay out a business plan for beginning a rechargeable battery firm. The report will accomplish so by discussing various components of the company strategy and justifying the business notion.
The Main Body
The business concept and its reasoning are as follows:
Setting up a rechargeable battery business needs two key elements: technical know-how and a well-thought-out business strategy. Furthermore, it is vital to hire well-rounded supporting personnel, create a productive and environmentally friendly design, and devise efficient manufacturing operations and procedures in order to construct a profitable rechargeable company. It's also important to set the company strategy apart from the other participants in the field. It is feasible to establish a profitable rechargeable battery company and get a significant portion of the present battery industry if these components are addressed.
According to recent market research estimates, a thorough examination of the rechargeable battery markets in the United States, Asia-Pacific, Japan, the Middle East, Africa, Canada, Latin America, and Europe projects stable expansion (Blomgren, G. E., 2017). Furthermore, by 2024, the market for rechargeable batteries is expected to be expanding, according to the report. Details show that major and consistent investments are being made in the rechargeable battery industry by businesses all around the world. To provide an accurate account of the market overview, it is necessary to consider a number of important factors, including current and future analysis, demographic trends, rapidly developing city populations that contribute to a growing environment for market growth, prosperous middle-class populations that provide significant opportunities, skyrocketing living fuel requirements, the importance of Lithium-Ion batteries in future growth, and so on.
It is critical to comprehend the rechargeable battery business and why demand is increasing by the day. To begin with, rechargeable batteries are the way of the future. Rechargeable batteries are preferred by consumers over their more well-known counterparts because they produce less waste and are better for the environment. Furthermore, the most significant advantage is that they may be recharged a hundred times using a battery charger. Furthermore, rechargeable batteries use less energy since recharging them with a charger is a more energy-efficient and cost-effective procedure than manufacturing a new one. Customers prefer rechargeable batteries over one-timer batteries for these reasons.
Structure of the company and its justification:
When writing a business plan, it's crucial to think about the business as well as the organizational structure. A company may choose from a range of business forms, including partnerships, sole proprietorships, corporations, S corporations, and limited liability companies (LLCs) (also known as Limited Liability Corporation). However, it's vital to understand the benefits and figure out which business structure is best for your company. The business structure you pick will affect daily operations, revenues, manufacturing processes, profit margins, production, and sales, among other things. As a result, the business structure chosen will affect the company's business flow and, as a result, its destiny.
This business will operate as a private limited partnership. The fundamental advantage of founding a corporation as a private limited company is that the financial liability of the stakeholders is confined to their own shares (Narins, T. P., 2017). In this way, if the company goes bankrupt, the stakeholders' personal assets would not be lost. Another benefit of incorporating the firm as a private limited liability company is that it will have better access to capital. It will be incredibly easy to raise funds from both new and existing investors.
A canvas of a Business Model:
The business model canvas is a tool that may be used to plan out or envision the many business operations that will form the company's basis. It refers to all of the important elements that go into running a successful company (Paquin, R. L., 2016). A diagrammatic representation of a business model canvas, as well as an example template, is shown below:
There are nine components to a business model. The following are the details:
Segments of Customers
Propositions of Value
Channels of distribution
Stream of revenue
from customer relationships
Important resources
Key Partnerships
Key Activities
Structure of costs
Each of these nine factors is important in developing a strategic business strategy. All of these things have an influence on a company's practices (Paolone, F., 2015). In this portion of the study, we'll look at how these nine elements may aid in the creation of a business plan for a new rechargeable battery company.
The most crucial thing to accomplish when examining the offered business concept of rechargeable batteries is to determine the customer categories. It is critical to understand the target market for the product before beginning a new firm (Namitulina, A., 2015). In this respect, it is critical to emphasize how important it is for the company to target the correct set of target markets for the product. As a result, it's critical to figure out why individuals prefer rechargeable batteries over their preferred alternatives. As a result, one of the most important aspects that encouraged purchasers to pick rechargeable batteries is that they use significantly less energy. Rechargeable batteries may be used several times after being charged using a battery charger. This compensates for sturdiness and long-term energy management. One of the major aspects that contribute to the product's cost to consumers is lower strength usage. As a result, in order to start a company, you must first determine if the product or the manufacturer is determining prices for customers, and if so, how (Montemari, M., 2015). It will also be easier to identify the targeted target audience in this manner.
The pricing proposal is the next consideration. In this respect, keep in mind that the agency will have to put up a fee for turning in consumers. Because the product is rechargeable batteries, it must be determined what values may be attached to them and supplied to consumers. In this respect, it is worth noting that rechargeable batteries generate less waste since they may be used over a longer period of time rather than being used once and then discarded. As a result, they are environmentally friendly and might be considered safer. They may be used again and over again since they are rechargeable, and they are well worth the money. As a result, they also determine the cost of money to the customers (Dzusova, S., 2015). The value proposition also compensates for the problems that the product can address. Because the product is a rechargeable battery, it answers an important problem of reuse. Batteries are often high-end and have a short lifespan. Today's world is completely reliant on digital devices. Our daily lives are surrounded by these machines, the bulk of which operate on batteries. Everything, from our cellphones to the television remote, is powered by batteries. As a result, it would be a major issue if customers had to replace the batteries in these gadgets on a regular basis. As a result, rechargeable batteries solve the sturdiness issue, which is a major issue with batteries. In this manner, the business will be able to meet the needs of customers in their daily lives all over the world, wherever batteries are required. As a result, the product that this business will make is a rechargeable battery that will meet consumers' needs for powering their electrical and digital gadgets as well as appliances.
The next component is the distribution channels. In this regard, it is vital to recognize the significance of distribution channels in every company. Distribution channels may be seen as a connection between a company and its customers. Distribution channels are the sole way for a company to get its products to customers. As a consequence, the rechargeable battery industry must guarantee that the distribution channels selected will suit the organization's expectations and requirements, as well as its business-oriented aims and objectives. objectives. It's also critical to make sure that the distribution channels can get products to their target markets and consumers. As a consequence, the distribution method for the new rechargeable battery firm must be direct sales to retailers and wholesalers. Because of the product's increasing variety on the market, customers will have better access to these batteries (Joyce, A., 2016).
It's safe to state that this aspect has a huge influence on the brand or product when it comes to customer connections. The company must have a positive connection with its customers. As a consequence, a customer's expectations for the items must be specified upfront. As a consequence, the product design must be finished in accordance with the expectations of the consumer. When it comes to rechargeable batteries, it's crucial to know how long they'll last and how much energy they'll use. What are the customer's thoughts and wants to be based on these factors? Additionally, after the product has been delivered, it is vital to get feedback on the battery's performance concerns in order to guarantee that they are up to standard and please the customers. Customers will be kept if the company can form a solid bond with them. If the feedback isn't up to par, the product design may be changed to meet the needs of the client. This will make it easy for the company and its customers to maintain a positive relationship.
For all types of enterprises, revenue flow is a crucial component. It is the company's source of revenue. As a result, the income movement design is influenced by a variety of elements. The cost of the raw materials to be purchased, the cost of operations, the cost of labor, the cost of maintenance, the cost of packing, the cost of transportation, the cost of a third-party vendor, the cost of incidental charges, and so on. As a result, it is the total of all the expenditures incurred by the business in creating a certain number of units of product and pricing them, as well as the profits made by selling these units in the market (Klinkman, A., 2017). The company should create and follow a strategic earnings model so that they can see whether actual profits are deviating from the agreed-upon framework and if so, immediate action can be made to resolve the problem.
The objects necessary for pricing proposals, distribution channels, customer connections, and revenue streams may be referred to as key resources for every commercial firm. It's crucial to identify the resources required to keep these aspects running well. These might include product quality, effectiveness, efficiency, experienced, dedicated, and expert workforce, top-notch production units, inventory management, dealing with supply and demand, patron support personnel, and so on in the rechargeable battery industry. T. Herman, T. Herman, T. Herman, T. Herman, T. Herman,
The following items are crucial actions. These are the steps that must be taken in order for the company's fee proposal to be delivered via designated distribution channels and through customer relationships. Thus, in the case of rechargeable batteries, the manufacturing process may be considered as the major activity for passing on costs to consumers. As a consequence, employees must be dedicated to making batteries in an environmentally responsible way, which may be considered a crucial task. Furthermore, the distribution of the product is a required activity, thus logistics is also a significant activity. In this instance, the efficiency of the customer service personnel is also a critical consideration.
The direct stakeholders of the firm are the key partnerships in this situation. Suppliers and 0.33 celebration vendors are important partners in the rechargeable battery sector. They are responsible for supplying the necessary sources and raw materials for the production process. Additionally, third-party shipping and packaging suppliers are important partners. Finally, the traders who assisted in the capital raising are also important partners.
The impact of cost structure on revenue movement as well as the company's profit margin is enormous. This will be determined by the cost of production, packing, and logistics all at the same time. Finally, the overall expenses incurred by the organization will be considered, and the price will be determined solely on the basis of the outcome. It is also necessary to employ good economic equipment such as a balance sheet, current accounts, and so on in order for costs to stay within the set parameters. These will aid in the manipulation and balancing of the pricing range. (D. Bartlett, 2017).
SWOT
Because it highlights the company's strengths, weaknesses, opportunities, and threats, the SWOT analysis is a valuable tool for corporate strategic planning. The following is a SWOT analysis of the new business of rechargeable batteries.
Analyzed using the PESTEL method
PESTEL assessment may be thought of as a technique or framework for analyzing and monitoring a variety of macro-environmental issues that affect or have an impact on a company's overall performance. This structure is very advantageous to fledgling businesses and those looking to break into international markets (Gupta, A., 2013). As a result, in this scenario, PESTEL analysis will be a powerful tool for analyzing the rechargeable battery industry.
When starting a company selling rechargeable batteries, there are six major environmental concerns to consider.
They are as follows:
When beginning a rechargeable battery company, there are six important environmental concerns to consider. They are as follows:
Political
Legislative
Environment
Technology
Economic
Social
Political considerations may have a variety of characteristics. It might be the government's stability; it could be tax policies, market penetration laws, social policies, exchange arrangements, and so on. Tax insurance plans, on the other hand, are the most common (Vu, F., 2019). Energizer, for example, is one of the world's largest battery manufacturers. In the instance of Energizer, the tax coverage varies depending on the tax laws of that nation. In Singapore, for example, Energizer adheres to all of the country's tax rules. These items are entirely reliant on the government of that specific country's services to the corporation.
Economic expansion, as well as growth, is critical to a company's success. Several financial issues, including unemployment rates, interest rates, increasing inflation, and so on. Singapore, for example, was formerly ranked third in the international economic forum. To further state the argument, it may be claimed that Energizer played a critical role in Singapore's economic development. This used to be proportionate to the country's change quotes, their interest quotes, and their inflation quotes. Furthermore, monetary issues influence supply, demand, production, and manufacturing techniques, all of which may have a significant impact on the company (Gupta, A. 2013).
Is the social component more of a male or woman problem or a consumer problem? It is mostly dependent on the country's population, income distribution, academic differences, and changes in people's lifestyles, among other factors. Energizer may be thought of as a customer conversation forum. Their product design is constantly dependent on the preferences and psychology of their customers. Energizer has a well-established and profitable company in Singapore as a result of these characteristics. The country's culture, people's health awareness, and the expanding population are all examples of social variables.
Local weather change, ecological balance, atmospheric conservation, and so on are examples of environmental variables. These often depend on energy usage, trash disposal, and environmental protection legislative standards. During the production of its goods, Energizer adheres to all environmental regulatory criteria. Their goods are safe for the environment.
Innovation, inventiveness, and other technical aspects are examples of technological elements. This greatly aids a company's ability to become well-known in the marketplace. As a result, looking for and developing new ideas is necessary for constant innovation. The employer will be able to reduce cost issues and improve product satisfaction thanks to technological advancements (Guozhong, C., 2017). Energizer puts a lot of money into its research & development section in order to stay ahead of the curve.
Legal considerations include a detailed understanding of the regulations and norms of the nation in which the company works and sells its goods. Employment laws, product regulations, competitive restrictions, and lastly health and safety requirements are all covered. In Singapore, Energizer complies with all of these rules.
Strategy for marketing
Product, Price, Place, and Promotion, or the four P marketing method, will be successful in selling the new product.
Price
The focus should continue to be on retaining more and more consumers. As a result, the company's top aim should be patron retention and building a loyal consumer base. As a result, the agency must develop a workable price structure and strategy as a result (Mao, W., 2016). Simultaneously, the company must concentrate on the fact that its price is comparable to that of other players in the sector. They may also provide early discounts on large purchases or to bulk merchants in order to establish suitable relationships with the distribution channel. It's also possible to buy two policies for the price of one.
Place: It is critical for the agency to have a strong distribution network, as well as to establish the product as a market leader. It's critical to get the goods into as many places as possible, including supermarkets, megastores, internet retailers, and even medical stores. The strategy is to ensure that the product's reach is diverse and that it is present in every market segment. It's also possible to choose an e-commerce partner first and then set up an e-commerce platform to sell the products.
Promotion
It is critical to recognize that, owing to the strong demand for batteries, the market rivalry will be fierce. As a result, it is critical to advertising the product in order for it to stand out from the competition. A large market will give the product the best possible start (Chernov, A. N., 2017). Innovative advertising, attractive taglines, an active social media presence, and the creation of a lucrative and developing catalog may all aid in marketing.
Product
The design of the product is the most significant factor. The company must ensure that its product design is functional and capable of meeting the needs of its consumers. It's also critical to recognize that it offers something extra in comparison to similar current products on the market. Battery life, power usage, charging speed to full capacity, and other factors must all be top-notch.
As needed, a production plan that includes FMEA and EMC considerations
A manufacturing plant is a document developed by the company's strategic leaders and technical team to connect the demands of the company's customers, all aspects, and, as a result, industry standards. Rechargeable batteries are an energy source that must be designed with the organization's goals in mind.
A multi-stage method is used to attract senior management employees. The candidates are picked for the research and development team, who then align with the idea and establish a plan. The sales strategies are determined, and the plant's site is decided once the human resources department has picked the recruits. The company's strategy or production plan next goes on to funding sources. Part of the manufacturing strategy includes determining the feasibility of government rules and regulations, policies for such enterprises, and environmental laws that may have an impact on their operations (Kucuri, G., 2015).
Any failures, flaws, or difficulties in the process should be examined using the FMEA and EMC concerns, which should be incorporated in the production plan. The EMC consideration is a way of aligning the process needs with the available utilities. Failure mode and impact analysis, which investigates as many problems, assemblies, and components as feasible to reduce the causes and effects of any of these errors, should be imposed on the production plan for process failure analysis. Functional, design-based, and process-based FMEAs might be employed in the production plan for these rechargeable batteries, with concerns at each level being addressed.
With the proper application of FMEA, failure modes are examined together with the reasons for them, as well as the elimination of such causes as faults, blunders, and difficulties, so that the method evolves smoothly, reducing wastage, downtime, and thus increasing profits (Dudin, M., 2015). When EMC concerns are included in the production process, the work becomes much healthier. Aside from that, it will also include monitors, with parts such as digital, analog, low-speed circuits, and strength sections arranged up according to performance. The sketch's layers should be large, and each element should be in a specific location depending on the optimal limitations.
Clock terminals, analog circuits, and other related components such as digital circuits must all be considered in accordance with the plan's requirements, qualities, and demands. When setting up a production graph for rechargeable batteries, there are a variety of frequently used tires as well as unique criteria. There is a need for precise inspection of the manufacturing system as well as the final products.
Information about the price
This section handles the whole pricing structure for rechargeable batteries, as well as the business strategy. The analysis of cash flow forecasts as well as the firm's capital requirements is covered here in order to ensure that all of the company's financial needs are satisfied.
The whole cash flow has purposefully shown that the company would strive for a solid cash balance in order to run the business and sustain liquidity.
The capital requirements guarantee that the firm reaches breakeven in the first year of operations, as well as a large profit that can be easily saved for future operations.
The company's net profit said that it would strive for a 17 percent net profit from sales in the first year. It will increase by 9% from the previous year, with profitability improving in the third year as well, showing that the company will benefit financially by concentrating on rechargeable battery sales.
Conclusion
This paper examines the business model for a new rechargeable battery and includes a full breakdown of the costs associated with getting the company off the ground. In addition, the file outlines a number of elements that are known to be significant in this industry. Throughout the length of the report, the business concept and its rationale are discussed, as well as a detailed analysis of the company structure, organizational structure, operations, and strategies. Furthermore, the research assesses the new commercial enterprise's SWOT (Strengths, Weaknesses, Opportunities, and Threats) as well as a PESTEL (Political, Economic, Social, Technological, Economic, and Legal) analysis.
These are essential instruments for monitoring, analyzing, and evaluating the business's viability. In addition, several real-life examples of Energizer (the world's largest battery company) are discussed in light of the PESTEL study. Furthermore, essential ideas and practical tools are examined in light of marketing tactics to be used in order to reach out to clients. Finally, the report includes a manufacturing schedule that takes into account FMEA and EMC considerations. A full financial analysis is also included in the report, which includes cash flow estimates, employee pay, and revenues for the first three years, as well as a profit and loss statement and capital needs.
Related link