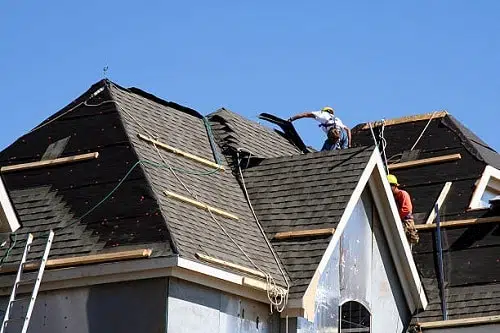 Demand for roofing in the United States is expected to grow 0.2 percent per year to 253.0 million squares by 2024, according to The Freedonia Group, a leading market research firm and division of MarketResearch.com, fueled by an increase in housing starts and the need to repair or replace older roofs with more durable products.
The roofing industry will have short-term challenges in 2020 as a result of the COVID-19 epidemic, with demand dropping across numerous categories. Commercial firms with income decreases due to the pandemic are predicted to put off big-ticket projects like roofing installations, while the residential roofing sector — which accounts for the majority of roofing demand — is expected to fall by a smaller percentage and recover more quickly.
"A rebound is expected in 2021, driven by continued growth in the residential market and an improving economy," writes Freedonia Senior Analyst Matt Zielenski, an industry expert who has produced over 70 in-depth studies on the building materials and construction products industry during his time at the firm.
A Slump in the Commercial Roofing Market
While overall roofing sales are predicted to rise by 2024, demand for commercial roofing is expected to fall by 0.6 percent each year to 88.9 million squares.
As more businesses close as a result of the COVID-19 outbreak, there will be an oversupply of commercial space. Because new buildings will not be required until these vacant sites are filled, commercial roofing sales will be reduced.
The significant volume of reroofing work experienced in 2016 and 2018 is another stumbling barrier for the commercial roofing industry. In the next years, the majority of roofs that were rebuilt or repaired at that time will need minimal upkeep.
Residential Roofing Market Set for Long-Term Growth
In 2020 and beyond, the residential roofing business, on the other hand, is expected to remain rather stable. The demand for residential roofing in the United States is predicted to expand at a pace of 0.7 percent per year through 2024, when it will reach 164.10 million square feet.
"The United States has a massive stock of older homes, many of which have roofs nearing or at the end of their lifespans," says Zielenski. "In many cases, homeowners will repair these aged roofs as an investment in their homes, taking advantage of growing property values and a more favorable financial environment."
Additional Roofing Market Research
For more in-depth data and analysis, check out The Freedonia Group's latest roofing industry research studies, which include:
COVID-19 Roof Market Impact Analysis COVID-19 Roof Market Impact Analysis COVID-19 Roof Market Impact Analysis
These papers provide market size and predictions, important industry trends, historical market data, and a study of the largest roofing businesses and market share in the United States.
The History of the Freedonia Group
The Freedonia Group, a division of MarketResearch.com, is a well-known global industrial research business that produces over 100 studies each year. Since 1985, we've conducted research for clients ranging in size from multinational enterprises to one-person consulting firms. Freedonia Group research is used by more than 90% of Fortune 500 industrial companies to guide their strategic direction. Our company's website, as well as MarketResearch.com and Profound.com, provide reports for purchase.