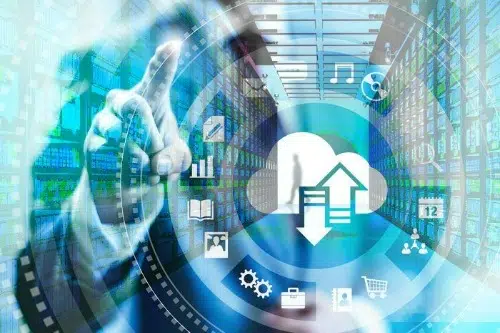 Starting a SaaS business plan is a great way to get your firm off the ground.
Are you planning to start a business with a lot of potential in the near future? As a result, you'll have to go with a SaaS provider. Offering software like CAD or content management with their key or license on a subscription basis to a large number of customers, even at the same time, and hosting and upgrading them on your premises is known as software as a service, or SaaS.
Today's businesses and organizations need a variety of tools to make their jobs easier. Not everyone, however, is interested in buying them. As a consequence, rather of spending a huge quantity on a purchase, they contact SaaS companies and pay for their software services on a monthly or weekly basis.
You may obtain help here if you've chosen to start this business but don't know where to start or how to write a SaaS business plan. This sample SaaS business plan contains all of the important details while connecting them to Techware, a Houston-based SaaS company.
The Company
Techware will be a well-known and licensed software-as-a-service provider in Houston and the neighboring regions. For a minimal monthly fee, Techware will make management, accounting, and engineering tools accessible. It will also be in charge of updating and monitoring the software on sale on a regular basis.
Management
Tom Will, the proprietor, has chosen to manage his business on his own. He recognized the need of a strong management structure in a company and decided to include it in his SaaS startup business plan. Tom will hire talented software engineers, IT professionals, computer experts, account managers, sales executives, and others to run his business.
Later in this sample SaaS business plan package, we'll go through the company's employees, including their job titles and usual salary.
Customers
Before developing a business plan for a SaaS company, it's vital to understand your customers. Knowing your target groups allows you to construct a SaaS business continuity plan template, which may help you prepare for any losses or risks by chasing a different set of customers if one fails to fulfill your sales targets.
After doing market research, Techware established that any group associated with any little or large company, organization, or institution would be its target clientele.
Business Objective
Our main business goals are to launch two new software services every three months, expand our business network, and double our income every six months.
Owner of a business
Tom Will, the company's creator, began his career as a software engineer before going on to get an MBA from London Business School. Tom has worked at Symantec for two years as a product manager. He did, however, quit because he wanted to start his own business. Without a doubt, he has all of the characteristics required to build a business, including talent, competence, management abilities, experience, and financial resources.
Why is a SaaS company being established?
In today's world, no company or organization can survive without the most up-to-date software. However, not every company can afford one. As a result, SaaS companies enter the picture, purchasing expensive software and hosting their services on a subscription basis in any location chosen by their customers.
As a consequence, Tom, who has always wanted to start his own firm, could not have come up with a better idea than to launch a SaaS business. Because it allows him to combine his technology understanding with his administrative ability to generate big benefits.
How will the SaaS business get started?
The best way to avoid misunderstandings at every decision-making stage is to have a robust saas business plan. The business plan for your software-as-a-service firm must contain information about your investments, advertising expenses, client acquisition strategy, management structure, and financial plan.
Tom saw the relevance and devised a complete business plan for software as a service. The company's headquarters will be in Houston, but its services will also be offered in nearby places, according to this.
The office will be equipped with cutting-edge technology and a cutting-edge networking infrastructure. Initially, the company will provide assistance for a wide range of critical software programs, including office software, payroll processing, customer relationship management, and collaboration. It will also hire highly skilled employees to ensure the company's seamless running and professional web developers to keep its internet presence robust.
Customers' Services
You must first decide on your SaaS company's services before you can design a marketing plan. Your investments, purchases, recruited personnel, and a variety of other things will all be based on your services, so make sure you explain them out in your saas startup business plan.
The services that Techware will provide are listed in this basic business plan saas company.
Among the management software services we provide are accounting, invoicing, enterprise resource planning, content management, office software, human resource management, payroll processing, customer relationship management, and collaboration.
Engineering Software: We will give software such as Adobe Font Folio, AutoCAD, Visual Studio Ultimate with MSDN, VxWorks, and others that are used in engineering universities and businesses.
We will provide assistance for expensive construction software such as Oracle Primavera P6, Esticom, Buildertrend, FINALCAD, and others.
Graphic Design Tools: Adobe Illustrator CC, Adobe InDesign CC, CorelDraw Graphics Suite, Corel PaintShop Pro, and other graphic design software will be used.
Training Sessions: Our software professionals will give training sessions on the most current software at the request of our clients.
Analysis of the SaaS Industry's Marketing
If you want to start a SaaS company, you must first decide whether or not the market you want to join has the potential to sustain your firm. It's essential to do research to determine whether comparable businesses have already been established, since it will be difficult for you to compete.
Market Developments
Many businesses have increased their usage of software in recent years, which has benefited in increasing productivity and keeping up with the fast-paced world. Almost all businesses and sectors need software. Most firms, on the other hand, choose to employ SaaS providers rather than acquire them for a long time.
So you won't have to be concerned about the SaaS industry's scope or trends; all you have to do is consider your budget. If your firm isn't extremely large, you may choose to start with only one kind of software, such as business software.
Segmentation of the Market
You must first identify who will be your customers before you can think about how to attract clients. To understand their demands and meet their expectations, you must do a detailed marketing segmentation in your saas business plan template.
This section of the startup saas real business plan contains the precise marketing segmentation done for Techware.
Firms: We will prioritize firms who need our services and require the most up-to-date payroll, coordination, and administration systems. They must also use our services for software that is specific to their work, as well as general software.
Companies: Our second focus will be startups who can't afford to spend a lot of money on software, especially when there's a better option to have it hosted by a SaaS provider.
Institutes: Our last category will comprise organizations that do engineering-related research. They will surely need a range of software, some for a short time and others for a longer time, and will thus opt to use our services.
A complete market analysis of our potential clients may be seen in the table below:
Business Objective
Setting SMART (specific, measurable, attainable, realistic, and time-bound) goals for your firm is critical to keeping the spirit of hard work alive.
Our company's goals are as follows:
We intend to achieve a net profit margin of $15,000 at the end of the first year.
In order to enhance our services, we will add new software to our package every three months.
We intend to increase our total income by 20% every six months.
We intend to achieve a 4.5/5 average rating at the end of the first year.
Pricing of Products
In order to maintain the quality of our services, Techware felt that cutting corners was important. As a consequence, we will be able to compete on price with our competitors.
Marketing Strategy for SaaS
Before writing a saas business plan, you should do some research on your competitors. This will enable you to create more diverse and better solutions.
Use our free saas business plan template if you need a saas business plan example to help you figure out what method will make you more appealing than your competition.
Analysis of Competitors
The range of our services and the competence of our team are our most significant competitive advantages. Second, we put a high priority on customer service. We'll provide them more than just our software; we'll also give them training sessions given by our software professionals so they can learn how to use it. Because we'll be providing our services in a variety of places, we expect a rise in the amount of visits to our website. Finally, we'll take great care to protect the information we collect from our customers.
Strategy for Selling
We'll spread the word in the following ways:
Maintaining a strong internet presence is one way to do this.
We are giving a 5% discount on our services for the first two months.
We may reach out to each of our target customers one-on-one by sending a representative.
By providing a two-day free training session for those who have never used the latest software before.
Personnel strategy
It isn't only the management job that requires excellent performance. No firm can succeed unless its motivated and talented employees work tirelessly. As a consequence, you'll need to hire the ideal employees for your business. To help those who don't know how to develop a saas business plan, we've incorporated Techware's personnel strategy in our saas business plan sample.
Employees of the company
Tom will be the only manager, and he will hire the following people:
2 Network and Information Security Managers to ensure network security
2 Software Engineers to keep software up to date and maintain 4 IT experts are needed to host software services. 1 Human Resources Manager (HRM) to arrange staff
2 Accountants are responsible for keeping financial and other records. 2 technical assistants to ensure that the equipment is in proper working condition.
Four sales executives are required to market and contact target groups.
The company's websites will be managed by one Web Developer.
2 Customer Service Representatives to assist clients both in person and online. 2 General Assistants to assist with day-to-day tasks 1 cleaner to maintain a clean environment
Plan your finances
Because a SaaS firm requires a considerable investment in the form of pricey software license, a financial expert's business strategy is essential. The financial expert must be adept at working with data and statistics, as well as designing ways to avoid future capital losses.
Tom, on the other hand, sought a software-as-a-service (SaaS) business strategy that would enable him to make a substantial investment every three months in order to develop his services while still making profits after paying for all possible expenses such as people and system maintenance. As a consequence, he enlisted the help of a financial advisor. As a result, Tom's and his hired financial counselor collaborated to create the financial plan indicated below.