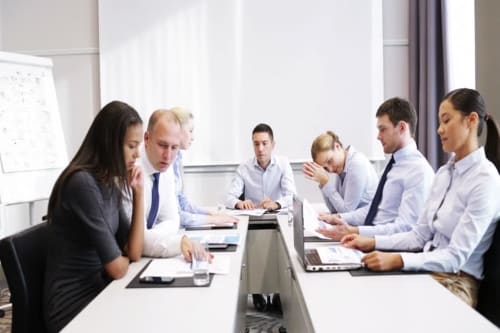 In the United States, there are presently over 11 million minority-owned businesses, with the number continuously rising each year. While there are no SBA 7(a) lending programs specifically for minorities, the SBA 8(a) Business Development program is designed to assist minority-owned businesses in growing. For minority company owners, other loans, such as SBA Community Advantage loans, maybe an excellent alternative. In this easy-to-read essay, we'll look at some of the best loan alternatives for minority business owners, including their advantages, limits, and how borrowers could be approved.
The Best Minority-Owned Business Loans
Some of the best small business loans for minority-owned enterprises are as follows:
The 8(a) Business Development Program of the Small Business Administration
The Small Business Administration's 8(a) Business Development program intends to help "small businesses owned by socially and economically disadvantaged persons or groups level the playing field." The SBA does this by making it simpler for disadvantaged firms to get government contracts, partnering with existing small businesses via the mentor-protégé program, and giving management, training, and marketing assistance to businesses. While the SBA 8(a) program does not offer loans, qualifying for it might make obtaining an SBA 7(a) loan much easier for a minority-owned business.
To be eligible for the SBA 8(a) program, a firm must fulfill the following requirements:
At least 51 percent of the firm is owned and controlled by one or more Americans with economic or social disadvantages (including minorities)
Demonstrate a track record of long-term financial success.
Be owned/operated by an individual or individuals with a net worth of no more than $4 million.
To be certified as an 8(a) qualified small business, an owner or operator must create a profile on SAM.gov and complete the certification process at certify.SBA.gov.
Small Business Administration Community Advantage Loans
Like SBA 7(a) loans, SBA Community Advantage loans aren't really issued by the SBA; instead, they're guaranteed by it. SBA Community Advantage loans are available from local lenders, the majority of which are non-profits, in amounts up to $250,000. The SBA guarantees 85 percent of the loan amount to reduce the risk for lenders. Because of this guarantee, Community Advantage loans are often available to borrowers who would otherwise be unable to get traditional SBA 7(a) financing, which includes a large number of minority business owners.
Small Business Administration (SBA) microloans
Although not specifically meant for minorities, SBA microloans may be a feasible alternative for minority-owned businesses in need of up to $50,000 for startup or expansion. Third-party lenders, most of which are NGOs, provide SBA microloans, as do SBA Community Advantage loans. SBA microloans may be an excellent choice for women and veterans looking for finance for their small businesses, as well as minority entrepreneurs. Despite their benefits, SBA microloans require borrowers to have great credit and may need collateral, making them an unsuitable alternative for many low-income enterprises.
The National African American Small Business Loan Fund is a non-profit that offers loans to African Americans who operate small businesses.
JP Morgan Chase and the Valley Economic Development Centers (VEDC), a California-based Community Development Financial Institution (CDFI), launched the National African American Small Business Loan Fund in 2015. (NASBLF). The fund has made loans to minority-owned businesses in Los Angeles, New York, and Chicago, as well as supporting small businesses with training, marketing, and technical assistance. By 2016, the NASBLF has disbursed over $2.2 million in loans to businesses throughout the United States.
Grants may be available to a large number of minority company owners.
Minority-owned businesses may choose to apply for one or more grants in addition to loans. Grants.gov is a website that lists federal grants, including ones that are solely available to minorities. Borrowers could also choose the Minority Business Development Agency (MBDA), which operates local business centers around the nation. MBDA business centers are designed to give minority-owned small businesses training and management support while also keeping them informed about the best loan and grant options available.
Related link