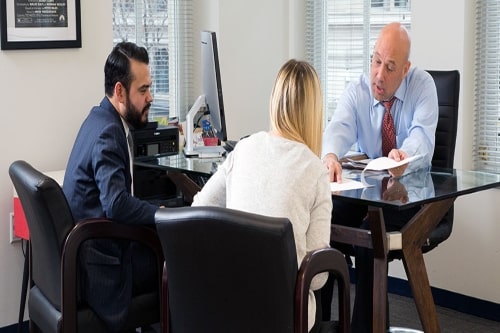 The heating and cooling (HVAC) sector in the United States produces about $93 billion in sales each year and employs over 50,000 people throughout the nation. An SBA loan may be a good option if you own or manage an HVAC company and need money to keep it running or expand it.
How Can HVAC Companies Take Advantage of SBA 7(a) Financing?
The Small Business Administration's SBA 7(a) program, which guarantees more than $25 billion in loans each year, assists thousands of small companies throughout the nation in expanding their operations. It does so by offering working capital and equipment loans with durations of up to ten years, as well as commercial real estate loans with terms of up to 25 years. The 7(a) loan may also be used to finance commercial lines of credit with periods of up to seven years.
SBA 7(a) loans are often used by HVAC companies for the following purposes:
Purchasing HVAC equipment
HVAC equipment is one of the most costly aspects of operating a heating and cooling company, and you need to make sure you have the finest equipment available if you want to remain ahead of the competition. The 7(a) loan, which provides 10-year equipment loan terms, is an excellent method to get the equipment you need.
SBA 7(a) loans for commercial real estate may help you expand your HVAC company, whether you want to construct a new headquarters or just remodel your existing one.
Refinancing eligible business debt
Business debt may be a major drain on cash flow, but if it satisfies the SBA's eligibility criteria, you may be able to refinance it with an SBA 7(a) loan. The loan must have been provided to the borrower on unreasonable conditions and utilized for business objectives, such as equipment or commercial real estate, in order to be qualified.
Keeping up with normal company expenditures, whether it's paying your light bills or purchasing a new car for your installation team, maybe a struggle for many HVAC companies, particularly during the slow season.
Partner Buyouts
Obtaining the cash necessary to buy out a partner may be stressful, but it doesn't have to be, and an SBA 7(a) loan may be able to help.
Other Types of SBA Financing Can Help HVAC Companies
While 7(a) loans may help many HVAC companies succeed, others may benefit more from one of the SBA's other financing alternatives. For example, companies that need a loan of $350,000 or less quickly may discover that the SBA Express loan is a better match. Alternatively, if you need a loan to buy commercial real estate for your company, the SBA 504 loan may be the best option.
Related link