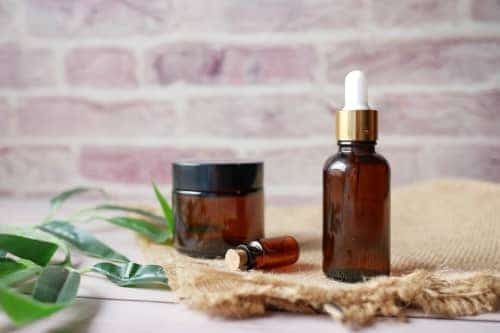 Are you interested in learning how to sell essential oils online?
It's not your standard ecommerce business plan. At least, not in the same way that the very popular fashion and skincare markets are. As a result, there is an untapped potential in the essential oil industry that you may take advantage of.
All you need to do is know what to look for.
So let's get started…
Is It Profitable To Be In The Essential Oil Business?
Any question like this has just one answer: it depends.
COGS, pricing power, and marketing all affect profitability. The way you handle these factors will ultimately determine whether or not your essential oil company is lucrative and by how much.
With that in mind, it's fair to assume it is.
There are several essential oil companies that offer to both customers and artists. So, if you're a fan of essential oils and are considering learning how to sell them online, you've come to the right place.
But whatever you do, don't join any of the well-known MLMs.
It's simple to get started with MLMs. The stats, on the other hand, aren't on your side. Worse worse, you won't even be able to own the company. You've just achieved the status of a renowned salesperson or saleswoman.
Focus on private label if you want to learn how to sell essential oils online.
Is Selling Essential Oils Legal?
Whenever you have a legal issue, you should always see a lawyer.
Having stated that, based on my study, there is no regulation prohibiting the sale of essential oils. You also don't need any additional training or certification to do so. Simply place an order for goods and begin selling.
However, there is one caveat…
There are rules that state that you must be cautious about the assertions you make. To put it another way, don't promise that any essential oil can treat or prevent any kind of illness. You expose yourself to a lot of risk if you do this.
Fortunately, staying secure with your claims is not difficult.
Simply avoid marketing your essential oils as a health supplement. Instead, concentrate on other characteristics such as scent, size, cost, and provenance, as well as anything else that pertains to the product itself. These kinds of statements can be proven beyond a shadow of a doubt and have nothing to do with health.
The Most Profitable Essential Oils To Sell From Home
The nice thing about business is… Success leaves a trail.
Essentially, if other companies are doing well selling a certain sort of essential oil, it's probable that you will as well. You may take advantage of this basic truth by looking into your top 10 essential oil rivals' best-selling products.
Many of these businesses will allow you to sort by best-sellers.
If top sellers aren't allowed, then sort by reviews/testimonials.
Repeat this approach for each of the ten competitors to find the common denominator. Typically, you'll see a trend among them all. So, if you find a specific essential oil on everyone's top sellers list, it's a good bet that you'll be able to sell it as well.
I'd also think about competitiveness.
Avoid excessively popular essential oils that everyone is familiar with. Instead, choose the best-selling essential oils that you've never heard of before. You'll have a far easier job selling it at full price if you search for "surprise selections."
What Is The Best Way To Begin An Essential Oils Business?
Learn how to sell essential oils over the internet.
At the end of the day, all that matters is the product and the marketing.
All you have to do with it is discover someone who can make a private label essential oil for you. A personalized essential oil with a unique constituent would be even better if you have the money. Simply put "essential oil private label" into your search engine and you'll get a long list of possible partners to contact.
You might even create your own essential oils at home.
There are just three things to concentrate on when it comes to marketing.
The first is owned media, which includes things like blogging and sending out email newsletters. The second kind is earned media, which occurs when you seek out PR chances or have an influencer distribute your content. Last but not least is sponsored media, which is when you pay to market your essential oils via advertisements such as Facebook advertising or even sponsorships of other health websites.
So, if I wanted to sell essential oils online, I'd want to…
1/ Essential oils that are unique or have a low level of competition.
2/ Create a social media, blog, or email audience
3/ Get my oils into the hands of as many influencers as possible.
4/ Ads should be scaled slowly.
What Is The Best Way To Sell Essential Oils On Amazon?
Selling essential oils on Amazon is a terrific way to make money. Once your product reaches that position, you'll witness a boost in sales that you won't see anywhere else. So it's well worth the effort to get there.
All you have to do now is keep an eye out for their conditions.
When it comes to them, Amazon is also a little silent. So, for the greatest outcomes, always err on the side of caution. Essential oils are a kind of oil that might pose issues while shipment. As a result, it is classified as a HAZMAT product. So do your homework and apply since this is the only way Amazon will let you sell essential oils on their site.
Apart from that, everything else is sold on Amazon.
It all boils down to using the appropriate keywords and being as creative as possible with your listing. You should use a tool like Jungle Scout or Helium 10 to determine which keywords are worth pursuing. Then, to promote the goods, be sure to include excellent product photography and content. This is the cornerstone for successful Amazon SEO.
What Is The Best Way To Sell Essential Oils On Instagram?
Instagram used to be a force to be reckoned with.
Today, Instagram stories provide the majority of the chance. This is due to the fact that it is still the most engaging content placement on Instagram at the moment. Plus, using the "swipe up" feature, it's the only content placement that allows for a clear call to action, which is important for increasing sales.
All you have to do now is…
1/ Use Instagram stories to promote your business.
2/ Create Instagram story material that is organic.
3/ Enlist the help of Instagram influencers
In every scenario, you should strive to swiftly explain what your product is, why they should purchase it, and why they should swipe up right now.
But what about your Instagram feed?
I wouldn't be too concerned about it. If you're good at making visual material, go ahead and attempt to grow an organic following or even run advertisements there. If you're on a tight budget, though, you should concentrate your efforts on tales.
How To Sell Essential Oils On Facebook
Facebook used to be an organic powerhouse, similar to Instagram. Not any longer.
Instead, Facebook has transformed into a behemoth of sponsored advertising. Some even claim that Facebook has the finest advertising network ever. It's a bold assertion, but it's not far off the mark.
Facebook now depends heavily on high-volume, high-quality creative content.
At this point in your firm, I would concentrate on user-generated content. Hiring influencers to evaluate things in under 30 seconds will be the most important aspect of this. It might simply be you talking for 15-20 seconds about your product.
If you're on a budget, good photography and graphic design may also assist.
The crucial thing to remember is that it's the "angles" that count. So don't be concerned if you make modest, incremental modifications to various photos. Instead, create advertising that emphasize several reasons why customers should purchase your essential oils. So, if you come up with ten particular reasons, you should be able to test ten advertisements.
Aside from that, the conversion objection should always be used.