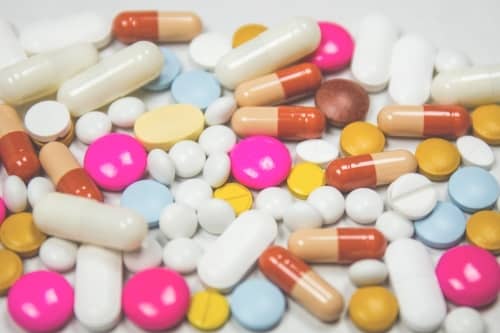 Are you interested in learning how to sell supplements on Amazon?
It turns out that millions of other individuals are in the same boat. One of the most popular and competitive Amazon segments is the e-book market. It's also one of the most tightly regulated sectors in the broader world of eCommerce. As a result, Amazon has created its own set of restrictions to ensure that they do not get ripped over as a result of you possibly not following the rules. These standards act as an obstacle for fraudsters.
As a result, the process of learning how to sell supplements on Amazon is a little different than it is elsewhere.
Let's have a discussion about it.
Instructions on How to Obtain Amazon Approval to Sell Supplements
First and foremost, we must discuss compliance before moving on to the topic of supplement sales on Amazon.
Some of these rules are as follows:
Include the product name, the amount, and the nutritional information.
It is not possible to assert any cure, mitigation, therapy, or prevention.
Supplements cannot include any ingredients that are not approved by the FDA.
Supplements are not permitted to display any FDA logos or make any claims that they are FDA authorized.
The dietary details for an Amazon offering must be clearly shown in both text and picture.
A listing cannot include any illness names or be mistaken for steroid medication.
Amazon FBA will extend the shelf life of your supplement by an additional 90 days.
Basically, don't do anything that may put Amazon or yourself in a legal bind. The most prudent course of action is to concentrate on safe ingredients and transparent marketing and to limit yourself to only making claims that are 100 percent verifiable, such as advertising the number of grams of protein in your protein powder rather than the number of pounds of muscle you can gain by consuming it.
Keep these considerations in mind, and you will be able to begin selling supplements on Amazon.
Launch Your Best-Selling Supplement on the Market
Once you've figured out how to remain in compliance, the rest is a piece of cake.
To begin, choose the nutritional supplement that you want to market.
Of course, you market the supplement that you wish to market. Please feel free to utilize tools such as Jungle Scout or Helium 10 to double-check the prospects in the supplement industry, however, to make your life easier throughout the process. Most essential, you must understand how your product differs from all of the other supplements available for purchase on Amazon.com.
The second step is to locate your manufacturer.
Unfortunately, since supplements are among the most popular things you may offer, there are a large number of producers with whom you can partner in order to produce them. To find a slew of possible partners, just start putting in terms like "supplement manufacturer" or "supplement private label." Then phone them up and inquire about their pricing, capabilities, and lead times (if applicable).
Third, create an Amazon product listing.
Once your supplement has been received by an Amazon warehouse, it is time to create an Amazon listing for it. You'll need to take some pretty good product photographs. In addition, you'll need compelling product descriptions. For assistance with product descriptions, you may utilize this product description generator that I made to get you off on the right foot.
Optimize your Amazon listing for search engine optimization (SEO)
You've reached the stage where you're ready to start selling your supplement. The remainder is a matter of optimization.
When it comes to Amazon SEO, the real magic is in the quantity of traffic it may offer you after you've achieved a high position. The challenge is finding out how to get it to appear on the first page of search results. Fortunately, this section is not very complex. For the most part, the only thing that matters to Amazon is overall sales.
Thus, all that is required of you is to concentrate on keywords and conversion.
The usage of low competition, high demand keywords in your listing is vitally crucial for your success. Take, for example, all of the best-selling supplements in your industry and compile a list. Notice that their names almost always include very specific terms that define what the product is, what it contains, and what it is capable of doing for the user. You want your listing to have the same appearance as the others.
When it comes to conversion, your sales abilities are critical.
If you haven't already, engage a professional photographer and graphic designer to create really outstanding product photographs for your business. This comprises photographs of the product on a white background, lifestyle images, and any images that define the product, such as a list of its components.
You should also consider hiring an Amazon copywriter to help you take your product description bullets to the next level. This is in addition to the steps outlined above. For them to be effective, they must be compelling enough to persuade a "cold" buyer to make a purchase after reading them. This entails using perks, persuasive language, and psychological tactics to tease your product's features and benefits.
Last but not least, there's the matter of money.
If your listing is still relatively new, or if you're just not receiving the amount of attention you'd want, it may be beneficial to lower your asking price to kickstart things a bit. Because pricing is usually the most significant deterrent to a sale, this is the quickest and most straightforward strategy to begin getting more results immediately. Don't get yourself into any trouble. Even a ten percent price reduction is sufficient to start things moving, especially if it results in a product that is less expensive than your primary rivals.
Increase Scalability by Using Multiple Traffic Sources
Unfortunately, Amazon is not a game that can be played "set it and forget it."
The key to making Amazon SEO work is to provide your own traffic to the site in order to produce sales as quickly as possible and provide Amazon with the information it needs to begin ranking your products. The three primary methods for doing this are via Amazon PPC, social media, and Google SEO.
Amazon PPC works in the same way as any other advertising platform.
Your ultimate objective is to spend just the amount of money necessary to complete the transaction while earning a profit or even simply breaking even. When it comes to Amazon, finding your ACos, setting up your automated campaigns, and then converting your successful keywords to manual campaigns are all part of the process. For comprehensive instruction on Amazon PPC, please see this post.
Another alternative is to use social media.
The term "social channel" refers to any online platform such as TikTok, YouTube, Twitter, Facebook, Snapchat, and Instagram. Organic paid, and influencer traction is all included in this calculation. When launching your own protein supplement company, you may post on TikTok to grow your own organic following, hire TikTok influencers to promote your business and utilize TikTok advertisements to drive your product straight to Amazon's marketplace. In all circumstances, however, I strongly advise you to start with organic ingredients. Use Amazon PPC for your sponsored advertising before turning to any other paid sources outside of Amazon.
Last but not least, search engine optimization (SEO).
In contrast to Amazon SEO, Google does not need any more information to begin ranking your content. All that is required is that you discover keywords that have low competition but high demand, and that you publish the greatest article possible for that particular search phrase.
The disadvantage of SEO is that it is quite sluggish. It might take anywhere from 6 to 8 months for a blog article to achieve popularity. It is, on the other hand, completely free. This suggests that starting with Google SEO for six months before establishing a supplement brand on Amazon is the ideal course of action. The second-best alternative, on the other hand, is to get started as soon as you can and accept the fact that it may take a bit longer for your supplement to rank in search results. However, it will ultimately gain traction.
Related link