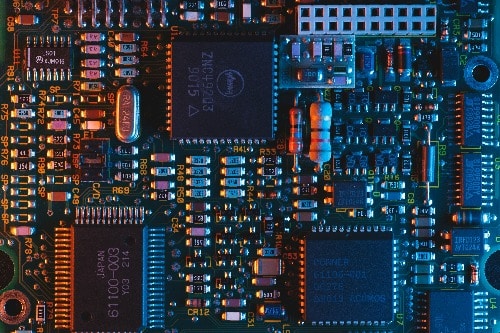 The Executive Summary of the semiconductor business plan immediately determines if the startup is a manufacturing operation or a fabless manufacturing activity.
The fabless semiconductor sector is becoming more common for practical reasons. A chip manufacturing plant costs millions of dollars to develop, manage, and operate, and the company competes with foreign firms that can produce semiconductors for less money. Under the fabless manufacturing business model, entrepreneurs create and sell semiconductors while outsourcing fabrication. Another option is to act as a distributor, supplying finished semiconductors to other businesses on a wholesale basis.
Launching an electronics semiconductor company, whether with or without an integrated supply chain, requires high-level business planning, which must be evident in the semiconductor startup business plan in order to attract investors.
• Do the company's proprietors have the necessary credentials to operate in the semiconductor industry? Is it past experience in a technical firm or previous work experience? Has a strong team of experienced personnel been assembled to aid in the company's management and growth? It may be necessary to form a partnership in order to get the right people on board. What is the legal structure of the company?
• Who will design the semiconductors, stamp the wafers, and finish the products before selling them? What kinds of commercial relationships are formed with manufacturers to ensure a steady supply of products based on need-to-know information? Are there any patents in the works?
• The semiconductor industry is global, with the bulk of manufacturing occurring in other nations. Is this a company having global relations and partners?
• Which markets are the most important? The competition analysis will reveal major competitors as well as unmet market needs.
Why Customers want the most up-to-date technology, putting the semiconductor sector in risk of early obsolescence unless it can constantly create and sell new designs or products. What are your R&D objectives, or how do you ensure that your wholesale product offerings are current in terms of design?
• What kind of marketing approach will be used to promote semiconductor sales? The majority of organizations have one or more salespeople and use web marketing. It is also possible to build partnerships with other businesses.
• What is the estimated cost of the first year of operations and startup? Hardware startups need far more funding than software startups, yet there is less competition as a consequence.
How do you write a business plan for a semiconductor startup?
The semiconductor sector appeals to venture capitalists interested in backing breakthrough technology. Entrepreneurs and innovators who are capable of producing the next generation of semiconductors and demonstrating their ability to stay up with technical advancements may approach investors with confidence. They can only do so if they have a solid semiconductor business plan in place that assesses the likelihood of financial success and includes a thorough risk analysis.
Advisors at Skyrocketbpo have the expertise and experience to assist entrepreneurs in developing a semiconductor startup business plan that encompasses all aspects of the industry, from design to manufacturing to financial projections. Fill out this short form to discover more about the business plan writing process and how Skyrocketbpo can help you create a road map to success.