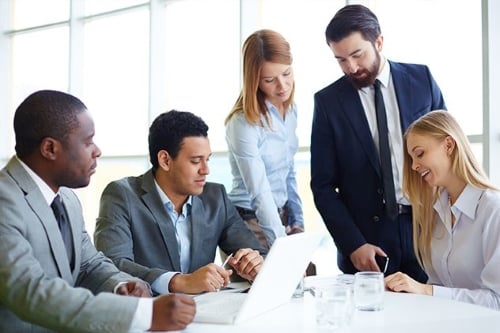 With all of the many business loan alternatives available today, practically any business owner may qualify for a loan – but it takes a more sophisticated approach to analyze your options and select the loan that best matches you and your company's condition. Lenders look at your personal credit history as well as your company credit profile to establish your eligibility, but perhaps the following information will help you prepare for a business loan application.
Prepare to answer questions about why you need the money and how you intend to pay it back as you prepare to apply for a loan. Any lender, including conventional banks and internet lenders, will want to know all there is to know about your credit history, company, and future goals. Preparation is crucial, and having all of the relevant documentation and data at your fingertips may help you remain one step ahead of the game. Each lender will have its own set of documentation criteria that you must meet in order to apply for a loan, and although not all lenders will ask for the same information, the bulk of them will look for the following:
*A comprehensive business plan that specifies your company's goals, establishes its long-term viability and explains how the borrowed cash will be spent. To show your creditworthiness, you may be required to provide a list of trade references.
*Your capital business assets that may be used to get a business loan from a lender. Traditional lenders typically want particular collateral, but many internet lenders would accept a broad lien on your company instead. Because many internet lenders do not need particular security to grant a business loan, otherwise healthy firms with insufficient collateral may still borrow money.
*Cash flow estimates and financial statements will provide lenders an insight into your company's financial situation, as well as your capacity to repay the loan, and will aid them in determining if you are a viable candidate for a small business loan. They'll compare your cash outflows to your income to figure out how much cash flow you have available to pay off debt. This information will also provide lenders a sense of how well your firm is doing in the market and if you have any other debts. Both past and anticipated cash flow figures will very certainly be requested.
*Your personal credit score and business credit profile are both key factors in determining your creditworthiness. If you are unfamiliar with your credit data, the Office of Human Affairs can provide you with a free copy of your credit report, and any of the business credit agencies may provide you with a copy of your company credit profile. Your credit information–both personal and business–is a crucial collection of information that a lender will use to analyze your business loan application. When borrowing from a bank, a good personal credit score (above 700) is often required.
*A lender will get insight into your financial health by reviewing your personal income, tax filings, and insurance plans.
*If you apply at a bank, you will very certainly be asked to provide evidence of collateral (such as real estate) that may be used to secure your loan. Your suggested collateral will almost certainly be subjected to a loan-to-value analysis by the lender to ensure that its worth is sufficient to offer the requisite security. The loan-to-value ratio describes the connection between the cash granted by your lender and the value of the collateral. The lender may accept or deny your loan application based on this percentage and the kind of collateral provided—typically inventory, equipment, property, stocks, bonds, and accounts receivable. Lenders may be more receptive to a business loan request if the owner has invested a large number of personal resources in the company. For instance, a monetary commitment, profits kept, or other assets.
*Some lenders may demand all of the company's primary owners to provide professional resumes. This might include previous business ventures, previous relationships (if any) with the lender, or recommendations and references from other lenders or customers, as well as the borrower's position and reputation in the sector.
You'll be in a better position to answer any questions a prospective lender may have and promptly submit any information your lender might require to finish your application after you've gathered all of your paperwork and have this information at your fingertips. After reviewing all of the material, your lender will make a decision on your loan application. Your clearance might take anywhere from a week to 90 days. Credit conditions for companies in Canada were favorable at the end of 2015, according to the Government of Canada, with approval rates for debt financing at 88 percent. Qualifying for finance might be more challenging for start-ups and small enterprises. OnDeck may offer a solution for you if you've been in business for at least a year, have annual sales of at least $100,000, and generally run a healthy company.
Related link