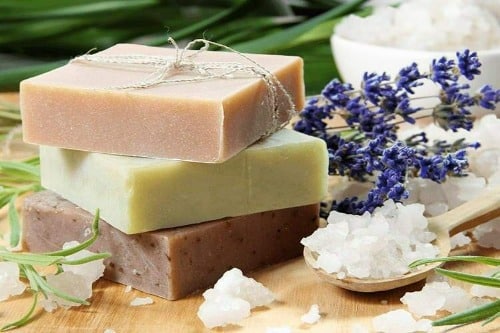 Starting a soap-making company requires a business plan.
It's all about ideas in business, and when they're paired with precise planning and execution, they may dramatically revolutionize your life. The soap manufacturing sector is one of the most lucrative, and many people attempt to get into it in the hopes of earning a fortune. Expectations and reality, on the other hand, are two different aspects of life. Inadequate hand washing and hygiene contribute to hundreds of thousands of deaths each year as a consequence of the spread of many infectious diseases via various activities in everyday life.
According to studies and research, proper hygiene and hand washing with soaps, among other things, may limit the spread of such diseases by up to 75-80%. There are hundreds of successful operational soap companies on the market today, and beginning from scratch in such a competitive industry demands a well-thought-out approach.
Production of soap and detergent business plan
It's important to be well-prepared, and such ventures need some upfront financial commitment. Prepare yourself mentally and financially for a rough time. The industry is largely focused on producing high-quality soap and detergents, and it should have a competitive advantage over presently available soaps and detergents. Science can help you achieve greater quality at the lowest feasible cost; as a consequence, some investment in the research sector will be necessary.
To help you understand the business of starting a soap firm, we'll go over these points in further depth later in the post:
A brief overview
The business's operations
The soap manufacturing industry creates and manufactures high-quality soaps for hand washing and other household chores. We also provide high-quality detergents that remove stains in seconds. According to a WHO research, tens of thousands of people die each year as a consequence of a chronic illness caused by inadequate hand washing, since most of these illnesses and diseases are highly contagious and easily spread by sick people in our workplaces or public areas.
Furthermore, the expense of treating chronic diseases caused by improper hand washing is in the billions of dollars each year. As a consequence, our soap manufacturing business plan attempts to solve such problems by offering a more efficient and quick way to wash off-hand, therefore limiting the spread of some of society's most destructive and damaging illnesses. We are in business to generate money and profit while providing exceptional value to our customers.
This company makes liquid soaps, detergents, and block soaps in large quantities to meet the needs of the soap industry and market. We understand the value of a high-quality product and ensure that our customers get first-rate service when they visit our plant/depot. There is no such product on the market now, and there is no monitoring of such a significant source of annual mortality. The number of people who have died as a result of an AIDS-related disease has now overtaken the overall number of people who have died.
The biggest problem is figuring out how to create soap for a business. Now that we know what we're concentrating on, we're free to start making soaps with the purpose of avoiding diseases caused by poor washing. The entrepreneur should have a robust manufacturing facility in place and know how to put this approach into effect by the time the soap company is launched.
The entrepreneur should assess the company's cost, and we propose beginning with lesser investments. The business owner, on the other hand, is prepared for any unexpected expenses that may develop throughout the operation. It should contain a financial back-up strategy to assist the company in getting through difficult times and boosting it with these additional inputs. Keep the above suggestions in mind when you start your own soap-making business.
The administration of the soap firm
The proprietor, as well as the production team, are originally responsible for the company's management, which supports the business's smooth functioning. The owner is in charge of all actions and decisions. We intend to build a world-class soap production and manufacturing company with the help of our team that can compete with the industry's leaders. We aim to become a household brand, which will only be possible if we run a well-run company.
The customer of the soap firm
The primary customers of our business are students from schools and colleges who are always rushing to catch up on things and forget important hygienic activities like hand washing, medical organizations and hospitals where diseases are most likely to spread, and cooperative offices where a group of people interacts and the chances of such conditions are high. Every person who is concerned about their personal hygiene should be one of our customers.
Goals for the company
Business goals and expectations should be maintained to a bare minimum while starting a company. The first year should expect minimal sales and profit, the second year a variable deal, and the third year should strive for consistent and high-profit sales.
Owner of a business
The owner of the organization is well-educated and well-versed in business and marketing. He has experience working for major brands and companies that manufacture and research soaps and detergents, as well as knowledge of health care and medicine. Because he is such an experienced individual, he continually encourages and pushes study for progress. He has now started his own company with the purpose of helping others while still making a profit. The entrepreneur believes that his and his workers' hard work will ensure the company's success. He has a strong founding team and a seasoned board of advisers.
To start a soap company, you'll need a plan that includes the following key elements:
This is a business design method that involves creating a good prototype around which everything else can be developed.
It is critical to finance the company's operational capital properly.
Promotional materials are created with the primary objective of boosting sales.
Promotional ideas and marketing are required for the primary operating activities.
It's tough to have a patent authorized.
Finally, in order to secure a market position, a strong brand identity and image must be established early on.
Continue to develop and deliver new products to fulfill the demands of a diverse variety of markets.
Testing in conformity with regulatory standards will take up the remaining several months of the starting stage, assuring high market quality.
Why is the soap-making industry being stifled?
The soap manufacturing company's main purpose is to provide the best soaps and detergents on the market at a fair price to the general population. The soaps' major focus will be handwashing, resulting in a decrease in the spread of dangerous infectious diseases. Soap manufacturing is unquestionably a successful business that may also provide you with a small profit.
How will the soap-making business/firm be described?
It will be said that it has a bar soap manufacturing business plan and that it will help in the effective development and administration of the company with the collaboration of the workers, staff, and the owner himself, all of whom are working toward the same goal. The owner will fund the company's first costs. It will launch a high-profile branding campaign to build brand recognition, establish a positive image, and boost product sales in the targeted markets.
Establishing an internet presence
Because we live in a contemporary world, companies are more reliant on the internet. A web presence should be built under the supervision of the owner with the support of technological workers in order to expand the organization further. Such exposure will boost the chances of future sales and may even assist the firm in growing at unforeseen rates.
Products made by a soap manufacturer
Antibacterial soaps are one of a soap company's goods.
We want to use antiseptic ingredients in these soaps to kill germs and other harmful microorganisms. We're putting a lot of work into this endeavor in order to prevent a lot of infectious illnesses from spreading. We wish to produce these soaps as liquid and solid bars as feasible for as many individuals as possible. We wish to make these soaps available at a fair price and with a nice aroma so that everybody concerned about his hygiene may benefit.
Soaps that are liquid in nature.
They're another product with antibacterial characteristics that we're excited to get our hands on. They are more popular than bars since they are easier to use and require less time to complete. Liquid soaps may be used with a pump-out machine or with sensors that automatically release the soap when a hand approaches it. These liquids are more effective than soaps since soaps are touched often by everyone, while liquid detergent is discharged undisturbed, fresh, and brand new each time. We at sales recognize the rising demand for liquid soaps and are aiming to make them more useful by providing them at affordable prices.
Detergents
Next, we'll produce detergents. Cleaning detergents, especially for textiles, are one of the products we make. Our soaps may be used in both machine and hand washing; they will not fade or discolor your clothes, and they will help you remove even the hardest stains. Our detergents are guaranteed to be chemically compatible with human skin, which means they will not cause allergies or skin issues like other products on the market.
Soap for cleaning utensils and clothes—we have soaps to help you clean utensils and remove difficult stains from your garments. They're more effective than regular soap bars. They have a lovely aroma and are made of non-irritating substances as well.
A soap manufacturer's market trends and marketing analysis
Market developments
Note
Liquid soap is claimed to be more effective and to have a more positive market trend. Detergent is another everyday product that continues to be in great demand, although other soap bars have a lesser demand.
Segmentation of the market
One of our key goals might be different organizations and non-governmental organizations (NGOs) that try to enhance children's health care. Many of them are even government sponsors, delivering big amounts of soap and detergent orders and improving children's health care.
Hospitals– who need more personal hygiene and cleanliness than a hospital? Detergents, as well as handwashing soap and liquid soap, have a sizable market there. Surprisingly, our study indicates that restaurants are also one of the most important markets for our purchases. They need all of our products on a daily basis, whether it's handwashing soaps for personnel and customers, cleaning detergents, or utensil soap bars.
A Business Goal
It provides the best products on the market at a reasonable price. Every day, the objective is to expand and develop the firm as much as feasible. The goal is to invest in the first year, work hard on quality the second year, expand the market the third year, and expect to see results by the third year, finally stabilizing as a profitable company.
The cost of the product
When it comes to product pricing, it should be fair and done in a way that allows you to quickly attract new customers. If you have a high-quality product that is priced far more than the norm, you may expect your market to grow. How can you keep your customers coming back to you again and again? One of your concerns should be this. And the answer is simple: supply the best quality and price, and the rest will fall into place. You could even be able to provide special discounts to repeat customers.
Such soap markets have a lot of room for growth. We may go on to other sectors, such as restaurants and hospitals, if you've built a successful market penetration.
Competition is critical to a company's success and should be highly regarded. Many individuals just do not comprehend the concept of racing and are always striving to eliminate the opponent. A competitor, on the other hand, is the only one who can tell you where you're falling short without losing you business, since if a customer does the same, your reputation will be tarnished. Through the goods that are made, one may supply a high-value alternative to competing firms or hand-washing compliance items. We might also use the 'peer pressure' method to get people to adopt our products.
Marketing strategy
Its main goal is to make the most money possible. As part of a smart sales strategy for a firm, coming up with new ideas and designing brochures to promote your brand in the market is critical. Creating content that emphasizes the benefits and safety characteristics of a soap may also aid your sales strategy. It should be clear by the third year that the objective should be to expand revenue while simultaneously gaining and preserving perks.
Monthly Earnings
It is the overall sales for the whole month of a financial year. It seems to be low in the first year of business, but it has been consistent throughout time.
Annual Revenues
The sales of the firm for the whole year are evaluated. Our firm does not do well in the first year, fluctuates in the second year, and earns a small but consistent profit in the third year.
Estimated sales
On a graph or chart, it is the representation of sales on a year-by-year or month-by-month basis. This forecast gives you a precise estimate of how much money you'll make.
Personal strategy
Employees of the business
Staff needed to support our soap production company should be knowledgeable in this field. They should be appreciative for the research and eager to help the company whenever possible. There must be a supervisor or manager in charge of the manufacturing process, as well as experienced workers in each unit. The company also need a technical support team and a business management team.
Employees' remuneration
Everyone who works in a company needs to be respected. This gratitude should also be represented in salary. Each team should be given the credit it deserves.
Important hypotheses
We anticipated the economy to stay steady, different taxes to remain conservative, and the company's soap-making process to remain unchanged.
Analysis of Brake-Even
It's a comparison of fixed pricing and total variable expenses, as well as the sales required to cover the price, which we predict to occur over time.
Estimates of Profit and Loss
It's a graph that shows the projected loss and gain. This company's profit and loss vary at first, but after a few years, they become stable.
Monthly Profit
Our organization does a monthly benefit analysis. Furthermore, the monthly benefit remains constant in the first year and does not grow much.
Yearly Profit
Our company's yearly profit analysis is shown here. The first year has little advantages, and the second year is uncertain.
Monthly Gross Margin
It is the firm's monthly gross profit, which is not expected to be significant in the early months of our operation.
Yearly Gross Margin
It is the business's revenues minus the total expenses for a financial year. Our company does not anticipate a significant gross margin in the first year.
Forecasting Cash Flows
When starting a business, you'll need a continuous supply of cash. In the event of an emergency, we may need industry assistance to keep the company viable. The early phases are challenging and need just minimal financial investments.
Balance Sheet Forecast
These balance sheets show how the business is progressing and producing money.
Ratios in Business
This ratio might assist you in determining if you have sufficient funds to pay your creditors.