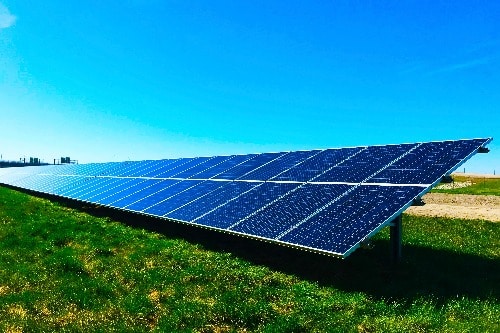 Before the Flood, a new documentary by Leonardo DiCaprio, has taken the world by storm by emphasizing the impact of human activities on the environment. Over-extraction of coal has resulted in massive land removal in many parts of the world, resulting in an oxygen and carbon dioxide imbalance in the atmosphere. One of the primary causes of desertification has been related to deforestation. Climate change and global warming are preventing the world from reacting as quickly as it should.
Environmentalists and scientists are focusing their efforts on encouraging governments and non-governmental organizations to help build solar energy-generating facilities in order to prevent the increasing exploitation of natural resources for the generation of power. Starting a solar energy plant is a viable business venture that can help you and the global economy while also encouraging sustainable natural resource management.
Over the last half-decade, Skyrocketbpo has helped hundreds of firms construct such facilities by designing credible and verifiable solar energy business plans.
Solar Energy's Environmental Impact
You must first understand what solar energy is and how it impacts the environment before investing money in the project. For starters, solar energy is a kind of energy or electricity generated by capturing the sun's intrinsic energy throughout the day. After that, it's converted to either direct or alternating current before being stored in cells for eventual use. There are no boundaries to what solar energy may be used for. Here are three advantages of this kind of energy for the environment.
Deforestation and coal exploitation should be reduced.
Encourage environmental stewardship.
Increase public understanding of the need of adopting renewable energy sources.
Let's shift gears and look at why you need a solar financial model when beginning a firm in this industry.
Expenditure Estimation
Without detailed details on how the money will not be spent, a solar panel business plan is insufficient. Investors want to know where their money is going, so don't leave anything up to chance. Our solar panel business plan experts will help you break down the costs of the products you'll need to buy, boosting your chances of success. If you employ us, your solar installation business plan will be critical in convincing investors to back your good venture.
Returns Estimation
At the end of the day, you want to promote environmental health while also generating money by providing green energy to customers. The expected income or returns over a certain time period will be included in the solar panel business plan. Last year, we created a solar panels business plan for a customer, and we're pleased to report that the client was able to construct the facility in less than six months and is now making enough money to repay the investors and grow the service.
Incentives from the government are available to you.
Well, there are still a few people in government who do not believe that climate change is real and that the environment would suffer if nothing is done to prevent it now. Most governments, on the other hand, are committed to tackling the difficulties, and they provide financial incentives to those who develop solar power plants.
We'll provide you personal knowledge of the government's many incentives and help you figure out how to take advantage of them. We will go above and above in your solar plant business plan, outlining the positive impact the plant will have on the environment in order to help you secure funding and support.
Having a solar power business plan can help with the creation of a green energy plant as well as other conservation measures. Please use the form below to contact our customer support department. We'll work hard to create a solar PV financial model that will help you succeed.