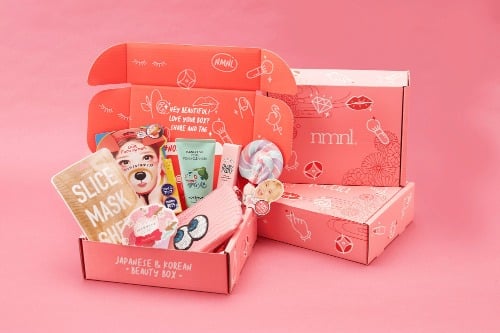 Start your own subscription box company with a subscription box business plan.
Have you considered starting a subscription box business? Over the last several years, the subscription box market has been steadily growing, with a major increase in the number of members demonstrating an interest in subscription boxes. The best thing about this business is that you can be as original as you want since there are so many unique ideas to employ to distinguish yourself apart from your competitors. The notion of receiving a monthly subscription box without knowing what would inside excites everyone. Subscription box website traffic has surged by about 3,000 percent in just three years, according to figures. You may choose from a variety of specialization areas, and with a well-thought-out company plan, you'll be able to make a profit.
The Company
The subscription box company's name will be Brand choice, and it will be situated in Los Angeles, California. Raul Davis, a seasoned accountant, will be the company's owner and operator.
Management Group
Raul Davis, the company's owner, and manager is a seasoned accountant with more than 10 years of experience in the subscription box industry. Raul has gained great experience working with prominent subscription box companies such as Ipsy and Blue Apron during his career.
Customer-centricity
Clients that like subscription boxes and are attracted by the mystery of not knowing what they will get each month will be the focus of our subscription box business strategy.
Business Objective
Brandchoice wants to give high-quality, niche-specific, long-lasting, and entertaining items to a wide range of customers. After carefully examining local trends, Brandchoice is attempting to target both local, regional, and global customers to address consumers.
Owner of a business
Raul Davis is a seasoned accountant with experience working for a variety of well-known subscription box companies around the country. Based on his prior experience, he knows how to start a subscription box business. Raul is quite knowledgeable about the many aspects of niche selection, business strategy, and marketing.
The Purpose of Starting a Business
Because subscription boxes have become so popular, businesses that can adapt to changing customer demands are in great demand. Customers like subscription boxes because they are convenient and delivered straight to their door. Customers who want personalized items are catered to by subscription box companies. The popularity of subscription boxes is expanding, and Raul has figured out the best way to develop a subscription box firm that caters to specific customer needs as a consequence.
How Will the Business Be Begun?
Raul Davis is an expert in subscription box businesses, having worked in the industry for over a decade and actively assisting various companies in their growth. Davis understands what has to be done and, using his accounting knowledge, has prepared a comprehensive financial study for Brandchoice.
Customers' Services
Brandchoice wants to provide its consumers with a wide range of interesting products. The subscription box company's best feature is that it directly answers customer needs. Brandchoice plans to collect data from each customer to better understand their likes and preferences and offer tailored items. To establish a subscription box business successfully, you must first determine what you want to provide and then diversify where necessary. Brandchoice is contemplating how to establish a monthly subscription box service that includes the following products in this scenario:
Art and culture subscription boxes include items such as jewelry boxes, toys, paintings, and children's books.
Food and beverage subscription boxes include chocolate subscription boxes, jam subscription boxes, honey subscription boxes, healthy food bar subscription boxes, and baking subscription boxes.
Home and lifestyle subscription boxes include things like cleaning products, flowers, and doormats.
There are subscription boxes for luxury bags, t-shirts, soap, underwear, and deodorants, as well as luxury bags, t-shirts, soap, underwear, and deodorants.
Analyze the marketing of subscription boxes as a company.
Subscription box business marketing analysis
The market has been receptive to subscription boxes since their launch, with an increase in the number of people signing up for them. Customers now want to be surprised with pleasant surprises in the retail business. Subscription box businesses have gained in popularity for several reasons. According to this subscription box business plan, technology is one of the primary drivers of subscription box firm growth. According to Hitwise, there were roughly 5.7 million subscription box subscribers in 2017.
Note
When it comes to starting a subscription box business, it's critical to identify and target certain demographics. Brandchoice knows this.
Segmentation of the market
To meet the needs of its customers, Brandchoice plans to provide a range of subscription box goods that are in high demand. In this way, subscription boxes may effectively reach out to consumers. Subscriptions do not endure endlessly since customers cancel them. Brandchoice conducted a thorough market study to ensure that only the right people are targeted with the right items to extend subscriptions.
Households
Los Angeles is home to a big number of families that need a wide range of items for a variety of reasons. According to studies, families with an annual income of more than $100,000 are the most likely to purchase subscription boxes. Only families with a specific interest in one-of-a-kind products will be needed to subscribe to Brandchoice's boxes due to the one-of-a-kind character of subscription boxes. The goal of this subscription box business plan is to provide subscription boxes that are specifically tailored for home use. Without a doubt, this is a substantial financial source for Brandchoice.
Population of the Working Class
Working folks and entrepreneurs with a steady income are big fans of subscription boxes. Subscription boxes come in a range of prices, and the idea of monthly payments makes them a wonderful alternative for salaried people who like unique and high-quality items. Because Los Angeles is a commercial hub, it has a big working-class population that is more likely to commit to monthly subscriptions to things from a wide range of specialties.
Women
Women, in general, are attracted to unique and unusual items and will go to considerable efforts to get them. Subscription boxes are an excellent option since they are well-known for including a wide range of fashion and cosmetic items. Brand choice plans to provide fashion, beauty, and grooming subscription boxes to women. To succeed in the sector, Brand choice has integrated subscription box business ideas that target female customers, who are considered a key client demographic for the firm.
Children
Brand choice will provide a wide range of subscription boxes geared at children. Toys, books, and clothes for children are included in these boxes, which appeal to parents who want to buy them for their children. The company's objective is to get into this lucrative market by breaking into areas that appeal to young people. Brand choice is concentrating on curating things for children to boost retention and deliver a pleasant customer experience.
Business Target
With the rise in popularity of subscription boxes, Brand choice has created a one-of-a-kind subscription box business plan template that will appeal to both local and international customers. The firm plans to increase sales by using technologies that allow for the creation of unique and intriguing subscription boxes in Los Angeles, which is a large city. The goal of this box subscription company idea is to expand revenue by 15-20% each year.
Pricing of Products
A detailed price analysis was undertaken for Brand choice to accomplish its goals and build a competitive pricing structure based on the market average. Brand choice intends to provide its subscription boxes at a discounted pricing for the first two months.
Strategy
The subscription box industry has been steadily growing, and more people are expected to join this new fad. The demand for one-of-a-kind and personalized things has grown, and subscription services are becoming more popular.
When determining how to establish a subscription box business, the most important factor to consider is how to attract long-term members to ensure a steady stream of money. With established techniques in place, Brandchoice hopes to reach out to a big market group.
Competitive Analysis
When establishing a subscription box business, it's critical to do your homework and figure out the ideal development plan. Despite the growing number of subscription box companies in Los Angeles, Brandchoice has figured out the best ways to remain ahead of the pack.
Strategy for Selling
Brandchoice will employ the following sales methods to sell its subscription boxes.
Learn about your customers' preferences and desires to prevent cancellations and make subscription boxes more appealing.
Find an innovative and customer-friendly way to manage cancellations and refunds to retain the company's positive reputation.
Customers who are unhappy with their existing subscription plan or device should be offered an appropriate replacement.
Subscription box companies should be advertised on local television, radio, and print channels.
Offer prospective consumers a free membership package to entice them and allow them to see the quality of your products.
Specific customer groups, such as families and enterprises, adopt a direct mailing technique.
To promote the firm, digital marketing strategies such as social media platforms may be employed (Facebook, Twitter and Instagram).
Sales Forecast
Brandchoice has created a detailed sales forecast to show how the subscription box firm will perform once it begins operations and meets its sales goals.
Personnel Plan
Brandchoice plans to hire a small team of qualified workers to manage the subscription business. You'll need to figure out who will be on your team and what role each member will play to figure out how to start your own subscription box business. It's also critical to develop a staff budget so that the firm understands how much money it'll spend on salaries.
Personnel Plan
Raul Davis, the founder of Brandchoice, will also serve as the company's manager. As the company gets ready to launch, the following people will be hired to help with the subscription box business. The team must work closely together to maintain a smooth flow of corporate activities.
Manager/Owner
1 Marketing Director
1 Operations Manager, 1 Accountant
Architects, two
1 Assistant to the Administrator
Those that succeed will get extensive training to learn how subscription box firms operate daily.
Average Salaries
Brand choice proposes to pay the following salaries to its workers over the first three years of operation.
Plan your finances
Brand choice has developed a comprehensive financial plan to guide its operations and management. This subscription box service business model has many key financial qualities. Raul Davis will finance the initiative with his own money and will work closely with two investors. You must first understand the costs and fees connected with getting a box subscription service up and operating before selecting how to establish one. A bank loan for a business plan subscription box will be issued to offset any cash shortfalls.
Important Premises
The financial projections of Brand choice will be based on the assumptions given below.
Analysis of Brake-Even
The graph below depicts Brandchoice's Brake-even Analysis.
Estimates of Profit and Loss
The profit and loss numbers for the subscription box firm are displayed below on a monthly and annual basis.
Forecasting Cash Flows
Here is a summary of pro forma cash flow, including subtotal cash, received, subtotal cash spent, subtotal cash from operations, and subtotal cash spent on operations.
Balance Sheet Forecast
The predicted balance sheet for Brandchoice is presented here, and it includes assets, capital, liabilities, long-term assets, and current liabilities.
Ratios in Business
Brandchoice's Ratio Analysis, Business Net Worth, and Business Ratios are shown below.