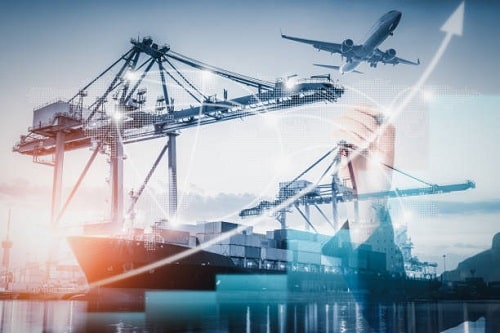 Is it possible that ships are becoming too large?
The six-day blockage of the Suez Canal by the Ever Given ship has caught the world's attention, and many are wondering what impact it will have on global business. Many people, though, are intrigued as to how it got to be caught in the first place. Is there anything wrong with the navigation? What if there's a lot of wind? Is there any dredging that isn't up to snuff? Or, maybe more intriguingly, is it too big?
Freighters and cruise ships have definitely expanded in size as shipping and cruising businesses seek to capitalize on economies of scale. They push the limits, building ships that are the largest allowed by the authorities in charge of the canal they want to transit. The numerous megaship sizes include Suezmax (Suez Canal), Seawaymax (Saint Lawrence Seaway), Panamax (Panama Canal), and so on.
Canal operators, on their part, have shown a desire to expand, despite the fact that such expansions are often accompanied by increased ship size restrictions. For example, the expanded Panama Canal, which opened in June 2016 after a decade of development that began in 2007, enabled for the establishment of a new size class: the New Panamax. The rise encouraged infrastructure investment in a number of East Coast ports, including the Ports of Baltimore, Miami, and New York and New Jersey, which were previously limited by the old Panamax ship size. These ports increased their capacity to accommodate larger ships, resulting in a rise in container freight traffic.
Similarly, in 2015, the Suez Canal's administrators spent money on a new channel and dredging to ensure that the canal could handle more traffic and larger ships.
Every water port, canal, or inland waterway – such as the Mississippi River System in the United States – must invest in annual maintenance and dredging to keep commerce flowing smoothly. As local, regional, and global economies and trade activities increase, greater maritime freight traffic is encouraged since it is frequently the most cost-effective freight choice. Transportation businesses are under pressure to invest in larger barges and ships in order to reap economies of scale as competition in the waterborne freight market puts downward pressure on shipping pricing. This, however, underscores the need of canal authorities investing in maintenance and dredging in order to keep traffic flowing.
In December 2020, the US Congress passed a $10 billion water infrastructure package, which would support inland waterways and ports. Waterway investment might be included in the US Congress's current infrastructure plan, ensuring that US rivers and ports remain navigable and functional.
Want to Learn More?
We've got your back! More information and analysis on US industry developments may be found in Freight by Waterway: United States, a research published by The Freedonia Group's Freedonia Focus Reports subsidiary.
Forecasts of US freight by waterway revenues in nominal and real (inflation-adjusted) dollars for employer and non-employer firms for the years 2021 and 2025. Total revenues are divided into nominal and real terms by establishment type in terms of:
coastal and Great Lakes
deep sea
inland waterway
Revenues from water transportation support activities are also anticipated for 2021 and 2025, using data from 2010 to 2020 as a baseline. The following is a breakdown of total revenues by establishment type in nominal terms:
marine cargo handling
navigational services to shipping
port and harbor operations
other support activities
Total revenues for the US freight transportation industry are also shown and separated by mode for the period 2010-2020:
truck
rail
pipeline
water
air
The revenues of for-hire water transportation companies, as well as for-hire fleets dedicated to a single client, are covered in the scope of this research. Exemptions apply to captive water transportation services (i.e., corporations that own and operate their own boats, ships, or barges to convey company goods or employees).
Take a peek at the following reports while you're there:
Air Transport Services: United States
Coal: United States
Crude Petroleum: United States
Freight by Rail: United States
Freight by Truck: United States
Freight Services: United States
Global Macroeconomy
Motor Vehicles: United States
Refined Petroleum Products: United States
Shipbuilding: United States
Transport Equipment: United States