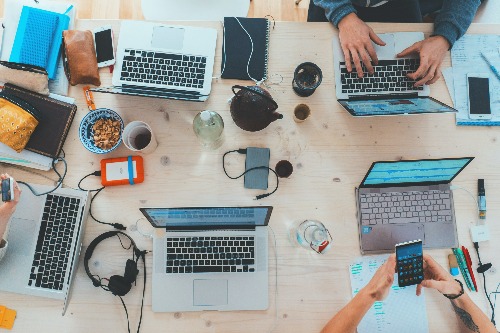 The fact that a technology company creates and sells its own technology sets it apart from companies who just use or build on existing technology. Many large, successful technical companies exist today, like Microsoft and Apple, and they all started with business plans.
A technological company requires a cutting-edge business plan since it is a cutting-edge company. It is critical to write an Executive Summary that presents the new products and services that are based on applied scientific knowledge in a clear and concise manner.
The ability to communicate complicated information in a way that keeps funders interested and gives clear guidance for management in a complex environment is critical to the success of a business plan.
The mission, goals, and planned strategies must be easily understood by the reader in the business description, market business strategies, competitive analysis, and management plans, encouraging a variety of potential funders, from venture capitalists to traditional lenders, to take an interest in the company or project.
What hi-tech sector, such as software/hardware, medical, renewable energy, telecommunications, and so on, will the firm operate in?
What criteria will be used to recognize and classify competition?
How can the branding of a technology business set it out from a crowded field of global technology firms?
What adjustments to the process will be made in the future to ensure long-term viability?
Is it conceivable to outsource parts of the product development or service delivery process?
Will marketing mainly target B2B (business-to-business) or end-users (consumers)?
Are you targeting local or foreign markets?
What kind of pricing mechanism will be used, and how will prices stay competitive?
A good technology business plan would identify specific market needs and provide solutions developed by the startup or existing company. Given the hundreds of new hi-tech enterprises that pop up every year, it's critical that the market benefits of the offered solutions be explained clearly. The technology industry is defined by rapid improvements, and a startup or new project seeking funding must be able to show how its cutting-edge products and services fit consumer or commercial market expectations.
A professional and attractive business plan highlights market entry strategies, sales models, and financial projections. Given the volatile nature of the technology industry, risk concerns such as rapid technical advancements and the ease with which competitors may join the market must be included into the company plan. The competent business consultants at Skyrocketbpo have a lot of experience dealing with the unique features of the technology sector in company plans. You'll be placed in contact with specialists who can assist you with business development, such as market research and industry analysis, by filling out the simple form to the right.