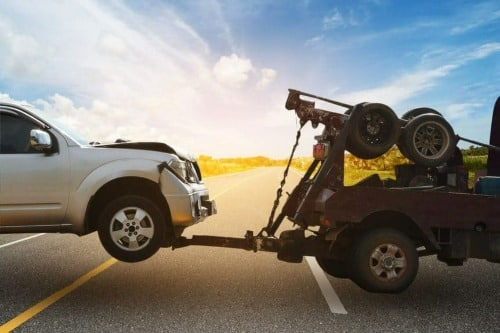 Do you want to establish your own towing company?
Do you want to start a towing firm of your own? This company, on the other hand, has such a large scope and range of possibilities that you must plan ahead of time before you begin. A towing company's business model revolves on removing impaired or useless cars off the road, as well as illegally parked vehicles.
Tow trucks with special attachments are sometimes used to remove equipment and illegally parked cargos off the road. Unwanted automobiles or property on the road during rush hour may cause aggravation and even accidents, demanding the aid of a towing business for roadside assistance.
So, if you want to learn how to start a tow truck business, you must first decide if you want to buy and run a tow truck on your own, establish a franchise, or start your own firm with a group of cars. After you've decided, you'll need to put up a comprehensive business plan that contains all of the details. This sample business plan for a tow truck business launch named 'Texas Towing' may be useful if you need help beginning your own roadside assistance firm.
The Company
The Texas Towing Company will be located in San Antonio, Texas, a historic colonial city about ten minutes from SeaWorld. Michael Finney's Texas Towing will be a well-known and licensed company with towing cars all throughout town. All vehicles will be kept in the best possible condition for emergency work before acquiring a CDL license, and all drivers will be well-trained to deal with common technical issues. Texas Towing's business model will be based on removing emergency, impounded, unusable, or poorly parked vehicles from public roadways swiftly and efficiently.
Management
If you want to start a roadside assistance business, you'll have to depend on your drivers' productivity. As a consequence, management is the bedrock around which your whole towing operation is based. Michael has worked in the automotive industry for over 5 years, and after doing considerable research on how to start a towing firm, he has decided to operate it himself by purchasing trucks and employing drivers.
Customers
Before you think about how to start a towing company, you need to figure out who will utilize your services. Our key customers will be the city's traffic enforcers, road district authorities, and local residents. Our services may be required by residents and road users for a number of reasons. For instance, their vehicle may break down in the middle of the road, run out of gas, or they could be locked out of their own house!
The Company's Objective
Our mission is to provide people of San Antonio with prompt and exceptional service. Our key business goals are summarized in the column chart below.
Owner of a business
Michael Finney, the company's owner, will be in charge of Texas Towing. Michael has worked in the automobile industry for over 5 years. His two-year successful experience as a senior manager of a truck transportation firm, as well as his friendly connection with all of his employees, has motivated him to start his own business.
Why is the company being established?
Michael has outstanding management skills, which he wants to use to a profitable business. He looked at a number of businesses before determining that starting a towing business was the best fit for him. San Antonio is the seventh most populous city in the United States, which is why Michael chose it as his marketplace since the need to keep streets and roads accessible for incoming traffic is higher in heavily populated areas. Furthermore, the larger the audience, the greater the need for a towing service, and the higher the potential profit.
How will the company get started?
The firm will rent a large facility with enough parking, and the company's office will be housed inside the same structure. The firm, which will offer 24-hour service to its customers, will be licensed and registered by the state government. After doing thorough research on how to run a successful towing business, Michael discovered the importance of the efficiency and dedication of the staff necessary to operate the firm. As a consequence, one month before the launch, he has decided to hire and train his crew, who will be solely responsible for the firm's success. Telephones, record registers, office furniture, computer systems, and other items will be bought to run the business. The following are the prerequisites to get started:
Customers' services
Your services will establish your market position; if you wish to enhance or expand your business, you must regularly update your services to satisfy market demand.
Note
This sample business plan will help you start your own tow truck company and figure out what services you can provide. Texas Towing provides the following services to its customers.
You're undoubtedly terrified if your car runs out of gas in the middle of a busy road or locks up in such a manner that you can't move it. If you're in San Antonio, you may be certain that we'll be there for you 24 hours a day, 7 days a week. When the automobile can be fixed on the road, our drivers are trained to fix the problem in minutes. Otherwise, our tow trucks will aid you in transferring your vehicle while minimizing inconvenience to others and maybe causing an accident.
Towing Over Lengthy Distances: We have flatbed tow vehicles that can transfer your vehicle over long distances. Our service is more advantageous if the traffic maintenance staff wishes to capture wrongly parked cars.
When we have to remove illegally parked cars, our drivers will come on time and execute their tasks while loading large trucks or more than one vehicle at a time.
Our expert drivers will lift and move heavy equipment and freight inside the city.
Towing Business Marketing Analysis
What do you believe it will take to launch a new tow truck business? Sure, you'll have vehicles, an office, and employees, but what good will they be if you can't attract the consumers you want? As a consequence, you should think about why so many companies fail before starting your own. Successfully, it's totally dependent on how well you market your services. Prior to constructing your towing business plan, it's a good idea to research marketing trends. This will help you design your approach. It is essential to assess market demands as well as the wants of your target clientele before completing your towing company business plan template. Not only can a preliminary study of your target market help you write a successful tow truck business plan, but it will also disclose which programs and policies will work and how they will run. There are numerous tow truck business plans available on the internet, but it's ideal to write your own, focusing on your specialized market. Texas Towing is the focus of this sample tow truck business plan, which focuses on the San Antonio area. If your market is unique, instead of depending on this sample towing company business plan, you should hire a marketing analyst to do a thorough market analysis and design a faultless towing company business plan for you.
Trends in the Market and Industry
You should have a strong awareness of market trends and trends before constructing your towing business plan template. This will assist you in deciding on a business strategy. Because newer automobiles are equipped with technological technology to prevent accidents, the demand for tow trucks has decreased in recent years in the United States. Furthermore, most clients prefer to help themselves rather than hire a tow truck company. Knowing what factors contributed to the decline in people's desire to use tow truck services can help you run your own business. You may make modifications to your prior behaviors after you've recognized them to ensure that you stay on track. The towing industry in the United States employs around 46 thousand people and generates $7 billion in annual sales, according to IBISWorld. As a result of the company, over 96 thousand people are employed. The figures aren't horrible, but if you want your business to flourish, you need to concentrate on growing client confidence in you.
Segmentation of the Market
The success or failure of a company is determined by how well you understand your target clients. The specifics of how you will obtain and keep more and more clients within and beyond your target groups must be included in your tow truck business plan sample's marketing segmentation. Michael has enlisted the services of a marketing professional to identify his target consumers and devise an effective sales plan, recognizing the necessity of marketing analysis. You may get assistance by downloading our towing business plan pdf; we are offering a free towing firm business plan template to anybody interested in starting this business. The following is a comprehensive marketing segmentation of our target audience:
Residents of the area
Residents or visitors who live in San Antonio make up this category. These individuals will undoubtedly need to use the roads since their car may be damaged, run out of petrol, seize, or lock up in such a manner that the owner is unable to operate his or her vehicle. When you envision yourself in the center of a busy road, all of these circumstances look far worse. This segment of our target consumers will need our assistance to either have the problem addressed by our technically qualified driver or to have the car moved to another location or workshop.
Departments of Police and Road Maintenance
Many persons park their autos incorrectly or in prohibited zones in big cities, especially in heavily populated regions. The same is true for freight and equipment deployed on the road by merchants or retail salespeople. In each of these cases, the police department require our aid in transporting or seizing the equipment and vehicles. We'll offer the police department a discount so that they'll only engage our services when they need a tow truck.
Responders to Accidents
In big cities, the frequency of accidents and wrecks climbs during rush hour. When an accident occurred, towing services are necessary to remove the damaged automobile from the site in order to avoid inconvenience to tourists and preserve traffic flow. We'll also provide this group a discount to assist them feel more comfortable utilizing our services. A complete market analysis of our potential clients may be seen in the table below:
Pricing for Packages
We opted to keep our service cost low at initially in order to create people's trust in the organization. We provide numerous discount packages for all of our customers in the first three months, as well as for accident responders and the road maintenance department, throughout our service period. People will undoubtedly try our services at least once because of our reduced prices, and we believe that after their first encounter, they will blindly trust us for the rest of their lives.
The Company's Objective
The following are the major business objectives we hope to achieve during the next three years:
To become the most well-known and successful towing company in San Antonio by providing high-quality services.
We expect a net profit margin of $10k per month at the end of the first year, $15k per month by the end of the second year, and $25k per month by the end of the third year.
The startup's initial expenses should be matched with generated revenues by the end of the first year.
Strategy
Following your identification of the clients you want to attract, you must promote your services and establish unrivaled competitive advantages so that more people utilize your tow truck whenever they want one. Consider what you will offer consumers that others do not, and why they will select you over your competitors before deciding how to start your own tow truck business. This sample business plan on how to start a roadside assistance company might help you design a sales strategy if you're new to the field and need some guidance.
Our fastest service is our most important competitive advantage. After receiving a call, our always-ready and equipped tow truck will reach at the location in a flash and solve the problem. Our truck drivers are skilled and educated to repair typical vehicle difficulties, which is our second largest competitive edge. If your car breaks down in the middle of the highway, for example, our drivers will make the first effort to repair the issue immediately away, and if the problem cannot be fixed right away, your vehicle will be gently and promptly removed. Finally, we've arrived at a location that enables us to serve a huge number of people as well as the road department. San Antonio is Texas's second-largest metropolis and the seventh-largest city in the United States, which means more opportunities for Michael's!
Strategy for Selling
You may utilize the following clever suggestions supplied by our pros to market our services if you want to learn how to start your own towing business and develop an effective sales strategy.
We'll advertise our company on social media and create a website where customers may contact us.
Accident responders will get a 20 percent discount on car removal.
We will give you a 20% discount on all services for the first three months.
We will provide a 10% discount on our services to the departmental police.
Personnel strategy
The personnel strategy is the most important part of a tow truck business plan template, since the success of the company will be fully dependent on the drivers' ability. If you're trying to figure out how to start a roadside assistance company, focus on the individuals you hire. The crew you'll need to start a tow truck company, as well as an estimate of their compensation, are listed below to help you figure out your startup costs and how to run a tow truck company efficiently.
Employees of the company
Michael will be the company's General Manager and will hire the following people at first:
16 Tow Truck Operators
Two accountants are in responsible of preserving financial and other records, while two sales executives are in charge of marketing and identifying new opportunities.
3 technicians to repair cars and troubleshoot truck-related technological issues
1 IT specialist in charge of the company's official website and social media pages
2 telephone operators to take orders and take calls 1 Customer Service Representative to communicate with clients
To provide the best possible service, all employees will be properly vetted and trained for a month before starting work. Truck drivers, in particular, will get training on how to cope with common vehicle technical issues.
Plan your finances
The last but most important step in beginning a business is to write a detailed business plan that explains how you'll balance your startup costs, employee salaries, and vehicle and parking lot expenses with tow truck revenues. A comprehensive and effective financial plan lays out how the business will achieve its goals and reach its financial targets. So, before you start writing a tow truck business plan example, make a complete financial strategy that involves evaluating your spending and investment group business plan on beginning and marketing, as well as calculating the tow truck company profit that can be produced when all expenses are fulfilled. Employing a financial specialist to establish a precise financial plan for you is an excellent idea, especially if you want to increase the scope of your business. However, if you're starting small, you may develop your own financial strategy using sample business plans for how to start a roadside help firm. The following are the specifications of an example financial plan for a Texas towing firm for your convenience:
Important Premises
To forecast the company's financial prospects, the following assumptions are employed. These assumptions are conservative and may vary, but only to the extent that the company's fundamental financial strategy is not impacted.