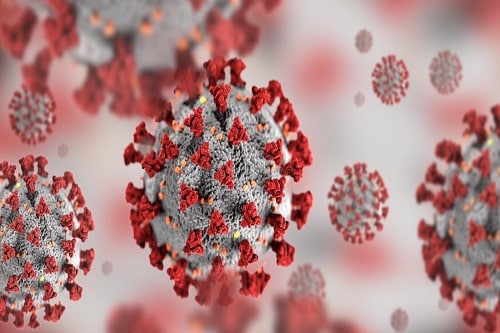 The epidemic of the Coronavirus in 2020 had a significant impact on the workplace. A substantial number of great businesses were forced to lay off employees because to a severe drop in revenue and uncertainty about the future. The entertainment, retail, and tourist sectors were the worst hit.
Several unexpected segments of the economy were badly damaged at the same time. Most healthcare establishments, from dentists' offices to operation centers, saw severe employment losses as many, at least temporarily, closed their doors to non-emergency patients.
Major Job Market Trends During COVID-19
Certain industries, on the other hand, flourished at a dizzying speed. Mortgage companies experienced a boost in income when interest rates decreased, as homeowners sought to renegotiate their loans. House sales, both new houses and vacation homes, surged as people sought suitable settings for their newly established work-from-home habits. Supermarkets and food delivery services have become more popular. Cloud computing firms, cybersecurity firms, and digital payment firms such as Square and PayPal all saw considerable development.
One of the most important advances in business and related occupations has been the acceleration of long-term trends, which saw years' worth of firm growth occurring in a matter of months. The most noticeable of these developments was a rise in almost all types of ecommerce. At the same time, technology-based services of all types were accelerated, from remote medical to remote online education.
Plunkett Research thinks that consumption habits will alter as a result of the global pandemic, at least in the short term, and in many ways permanently. As a consequence of the e-commerce boom, more jobs are being generated in website management, logistics, storage, and delivery services (but fewer jobs in retail stores). The popularity of on-demand grocery and meal delivery will continue to rise. Companies that provide services to support online education will grow in the future as well.
The Coronavirus caused havoc on the tourism industry, causing structural changes and a long-term reduction in revenues for hotels, cruises, and airlines. Consumers will be less interested in being in close proximity to large crowds, therefore conference centers and sports venues may see long-term attendance declines.
Industries that are in great demand and will continue to employ Job seekers who want good jobs with good pay should be well prepared for the job search process. Doing extensive research about possible employers and the industries in which they operate is an important part of the preparation process. Several million people in the United States are still unemployed, and many of them will be on the search for new chances. The competition for the most appealing positions will continue to be fierce. Many firms get hundreds, if not thousands, of resumes for each job ad. More than merely submitting a CV and hoping for the best is required for a successful job search.
The good news is that a small number of companies and start-ups will give fantastic job opportunities. For example, cloud computing and ecommerce will continue to grow in popularity and employment. A few businesses with cutting-edge technology or cost-cutting services will see significant growth. Zoom, a creative provider of online video communication services, is a good example.
Companies like Costco and Amazon.com, which thrive at addressing the needs of consumers and companies on a daily basis, will continue to hire. This category includes insurance firms like USAA and The Progressive Corporation, as well as online services and apps that provide consumers and businesses with efficient or unique ways to conduct transactions, gather data, or access entertainment and news.
Consumers are increasingly choosing to buy items and services from businesses who offer them online since it avoids crowds, saves time and money, and removes the need to travel by car. This benefits companies like Amazon.com, which has low prices, a huge selection, and good customer service. Almost every big retailer is trying hard to enhance its online services and offers, even behemoths like Wal-Mart and Home Depot. All major supermarkets provide online ordering, and several offer home delivery.
Job Search Advice for 2020 and 2021
Job seekers in the United States should be informed of the economic changes that are sweeping the nation in order to choose which companies to pursue and which to avoid. The employment market in the United States has evolved dramatically, and job seekers must be both knowledgeable and adaptable in order to locate appealing prospects. Individuals that are diligent in their pursuit for top jobs will have fantastic opportunities in most organization sectors.
It is vital for job searchers to use the best reference resources available to locate companies that provide a good blend of financial stability, advancement opportunities, and high pay. There are always amazing job opportunities if you know where to look.
Organizations that supply products or services that save time or money will thrive in particular—for example, many organizations that provide services to help businesses function more efficiently will be hiring.
Meanwhile, big companies will continue to recruit on a regular basis owing to natural attrition—that is, the loss of workers due to retirement, relocation, or other personal reasons—while not increasing their overall staff numbers. Large firms, such as Walgreens or Kroger, must hire tens of thousands of workers each year due to high turnover.
At the same time, the number of Americans nearing retirement age who will either leave or reduce their hours via part-time work will boost hiring.
Discover Top Employers for 2021
Plunkett Research, Ltd. just published The Almanac of American Employers 2021: Market Research, Statistics, and Trends Regarding America's Leading Corporate Employers.
This article offers an easy-to-understand solution to a challenging problem: How can you figure out which of America's megacorporations are likely to hire? Which of the businesses is the best place to work?
No other site analyzes growth, employee treatment, compensation, perks, pension plans, profit sharing, and a variety of other crucial criteria to job seekers in such an easy-to-understand way.
Plunkett Research, Ltd is a market research firm based in the United Kingdom.
Plunkett Research, Ltd. is a well-known publisher of business and industrial research, with Fortune 500 businesses, consultancies, investment firms, universities, and government agencies from all over the globe among its clients. Our major focus is on market trends, industry benchmarks, technology, and future prospects. This allows us to utilize our research method to give our clients with the accurate, timely information they need to develop corporate strategies, estimate market scope, and assess investment opportunities.