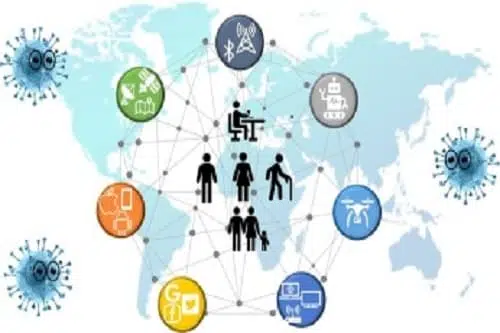 For years, Simba Information's Professional division has been helping big and small publications in the Scientific, Technical, and Medical (STM) research sector with their information needs. Simba's coverage has always included detailed market estimates, projections, and trend analysis, whether in newsletters, syndicated articles, or custom research.
Digitalization, consolidation, automation, and, most recently, the transition from a closed subscription-based system for reading STM articles to one based on Open Access principles have all been discussed and written about.
Publishers were initially resistant to this tendency, but have since realized the need of change while cautioning about the speed with which such a transition may occur. Scholarly publication is a centuries-old mechanism for creating, verifying, and disseminating important scientific information.
The debate over how to proceed has raged since the Berlin Declaration laid forth a set of key open principles in October of 2003. Nonetheless, until the period between 2008 and 2011, when research funders and large universities started to force authors to deposit their work in free open repositories or publish in Open Access journals, Open Access was essentially an optional choice for scientists.
Against this backdrop, the COVID-19 outbreak hit hard last year. The rush to manufacture medicines and vaccines brought these issues to the forefront, hastening the shift to Open Access. COVID-19 research was rapidly made publicly accessible to academics by STM publishers, enabling results to be assessed and utilized as the basis for subsequent study and discoveries. The public release of all COVID-19 records also served as a deterrent to the spread of false information.
"Pirate Queen" of Science Papers Rebrands Herself as Disinformation Crusader
According to a recent article in Vice, the world's largest black-market collection of academic articles is now leveraging the problem of disinformation to justify its activities.
After the arrest of Aaron Swartz, an American researcher who allegedly hacked into MIT computers to illegally access millions of publications, Alexandra Elbakyan, a Kazakhstani computer engineer, founded Sci-Hub in 2011. Swartz, who was 26 at the time, faced a 35-year prison term and a $1 million fine if convicted of the charges. He was never given the opportunity to testify in court. Swartz committed suicide at his Brooklyn apartment in January 2013.
Sci-Hub rips copyrighted papers via a number of techniques, including password sharing and exploiting vulnerabilities in publisher websites. Over 85 million full-text research articles are available on the site, all of which are available for free to anybody who can access the site's unique search engine.
According to Vice, the disease — and the new era of digital deceit — helped Sci-Hub double its daily visits from 500,000 to 600,000. During the closure, publications concerning the coronavirus were seen 10 to 100 times more than stories about other ailments.
"Before Sci-Hub, there was no simple way to know whether a scientific claim was real since you had to verify legitimate research papers that give peer-reviewed material," she stated.
The disinformation argument seems to be a well-timed cry for public support at a time when Elbakyan is facing lawsuits and investigations. In 2016, the publishing firm Elsevier won a copyright infringement lawsuit against Sci-Hub in the United States. Sci-business Hub's activities were unaffected by the decision. Sci-Hub is now involved in a legal battle with Elsevier and other publishers in an Indian court. Elbakyan is also being investigated by the FBI and the US Department of Justice.
Learn More About the STM Publishing Market
Global Scientific & Technical Publishing 2021-2025, a new report from Simba Information, examines the dynamics of STM publishing, including the impact of the COVID-19 outbreak and the open access movement.
The study looks at the performance and strategy of 10 major scientific and technical publishers, including Elsevier, Springer Nature, John Wiley & Sons, Informa, Pearson, and others, as well as offering detailed statistics and analysis on market size, share, and predictions.
Dan Strempel is a Senior Analyst at Simba Information, where he has published over 26 studies over the course of 14 years. CNBC, Newsweek, Publishing Executive, The Association of American Publishers, and The Society for Scholarly Publishing have all highlighted his work. Dan may be found on Twitter, where he shares industry news and information.