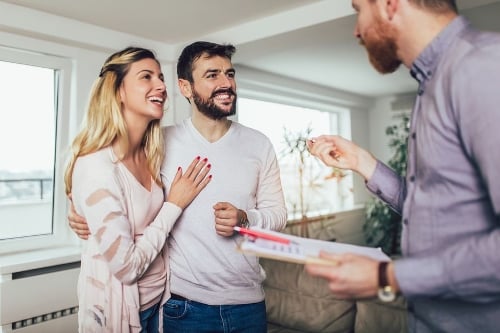 The SBA Loan Process: A Step-by-Step Guide
If you're a small company owner looking for funding, you're probably hoping to be accepted for a loan as quickly as possible. Because of decreasing cash flow or an urgent need for additional operating capital, many company owners seek out a small business loan.
SBA loans are not well suited for company owners that need cash immediately in most cases. The SBA loan application and approval procedure usually takes 60 to 90 days. Because of the large amount of paperwork and evidence that you must submit, an SBA loan may take longer to complete than other small business loans and alternative financing options.
There are certain things you can do to expedite the SBA loan procedure, fortunately. And the reward is great if you follow the process through to the finish—you'll wind up with a low-interest, long-term loan with manageable payments. We'll walk you through the SBA loan procedure in detail and show you how much longer it takes compared to other types of company financing.
SBA Loans: An Overview
Before we go into the SBA loan application procedure, here's a short primer on SBA loans. SBA loans, unlike other small company loans, are backed by the Small Business Administration of the United States (SBA). The Small Business Administration's mission is to assist small companies expand by supporting loans provided by lenders throughout the nation.
The Small Business Administration (SBA) insures up to 85% of the loan, reducing the risk that banks take on when dealing with eligible businesses.
Depending on how much money you need and what you intend to accomplish with it, you may apply for one of three types of SBA loans:
SBA 7(a) loans: Up to $5 million in general purpose loans, with a 10-year payback period being the most frequent.
CDC/504 loans: Long-term loans up to 25 years for the acquisition of real estate and equipment.
SBA microloans are loans of up to $50,000 with a maximum payback term of six years.
You'll have to provide your lender a lot of information about your business and yourself when applying for an SBA loan. SBA loans are usually only granted to the most eligible applicants, so having clear profit and loss records, a thorough company plan, and good personal credit will go a long way toward getting one.
What is the SBA Loan Process?
For first-time applicants, the SBA loan procedure may be complicated and difficult to manage.
Here's a rundown of how long each step of the SBA loan procedure takes:
Borrower collects documents and submits a loan application (one to 30 days)
The loan is underwritten by the lender (10 to 14 days)
The loan is approved, and the lender delivers a commitment letter (10 to 21 days)
The loan is completed by the lender (seven to 14 days)
As you can see, there are a few stages involved in the SBA loan process, from application to closing, and it's critical to keep in constant contact with your lender throughout. If there are any snags along the process, your lender will advise you on the best course of action.
What is the SBA Loan Processing Timeline?
When you add up the time it takes to complete each of the steps mentioned above, the SBA loan procedure may take anywhere from 60 to 90 days, depending on the lender and loan amount. The bigger the loan and the longer the period you want, the more closely a lender will examine your application, thereby lengthening the SBA loan process.
Lender experience is also important. Without the need for SBA approval, lenders in the SBA's Preferred Lender Program have complete control over underwriting and credit checks. The SBA takes a more active role with less experienced lenders, delaying the process.
The time it takes for an SBA loan to be approved isn't much longer than it takes for a bank to approve a normal business term loan. However, the most time-consuming portion of the procedure occurs before you ever apply, and it is dependent on your ability to gather all of the information needed to properly complete your SBA loan application.
Gathering Documentation and Applying for a Loan are the first steps.
You'll need to locate a lender ready to deal with you on the loan once you've chosen an SBA loan program that interests you. Some of the top SBA lenders include major banks like Bank of America and Chase.
Several SBA recommended lenders have direct connections with Fundera. If you use a platform like Fundera, you'll be assigned a specialized loan expert who will guide you through the process from beginning to end and help you avoid any snags.
The documentation will be the first thing your lender or loan expert will ask for. Even for the most organized company owner, gathering all of the necessary documentation for your SBA loan package may take weeks.
Here's a quick rundown of everything you'll need to apply for an SBA loan:
Statement of your personal history (including prior residences, names you've used, criminal records, educational background, and so on.)
Your curriculum vitae (and the resumes of any business partners and co-owners you may have)
A letter requesting a business loan or a proposal for a business loan
Information on how you want to utilize the loan (do you want to purchase equipment with it? Invest in a new business? Invest in real estate?)
Time in business and company size (how old is your firm and how big is it?)
Credit report (for you and any co-owners/business partners)
If you're already in business, a business credit report (the credit status of your firm) is required.
A business plan is a document that describes a firm' (including financial projections as well as qualitative goals for your company)
Personal and company income tax returns over the previous two to three years
Financial statements from the previous two to three years (P&L statements, balance sheets, and debt schedules if applicable)
Complementary (if applicable)
Business licenses, articles of incorporation, contracts with suppliers/vendors, franchise agreements, and leases for commercial vehicles or real estate, among other legal papers)
There's a high possibility that additional documentation will be required—this is most likely just the beginning. This is why it takes most company owners a month or more to collect documentation. A Fundera loan expert can guide you through the steps you need to take to be ready.
Some of these papers, such as credit reports, don't have to originate from you directly. Based on your personal and company details, the lender may get credit reports.
Along with submitting documentation, you'll need to complete out the lender's and SBA's basic application forms. SBA Form 1919, SBA Form 413, and SBA Form 912, for example, are required to be completed by all 7(a) loan applicants.
These papers, which need extensive financial and legal information, may take several days to complete. You may need to get assistance from your company lawyer or accountant. The bank may also explain the meaning of all the questions on the form.
Underwriting, Approval, and Commitment are the next steps.
Underwriting is the next step in the SBA loan procedure. This is the phase that you may find the most intimidating, since the lender will scrutinize every aspect of your personal and company finances. The greatest suggestion is to communicate with your lender as openly as possible. This portion of the SBA loan procedure may be sped up by answering questions promptly and correctly.
During loan underwriting, the lender will look at the following items:
Your credit history, both personal and commercial (the bank will do a hard credit pull)
Your other obligations, both personal and business-related
Verifying the collateral's worth
Other lenders with whom you've dealt
Revenue history and forecasts for your company
Any tax or legal problems your company has encountered
Underwriting may take a week or two in total. The lender wants to know that you'll be able to repay the loan in full and on schedule. Even though the SBA guarantees a part of the loan, it would be a last resort to enforce the guarantee. The lender must still adhere to stringent underwriting guidelines.
You advance to the approval and loan commitment step if you pass underwriting. The lender has determined that you meet their credit requirements and has agreed to offer you a loan if you can submit the necessary paperwork.
Within a few weeks, you should get a commitment letter detailing the loan amount, interest rate, any collateral supplied, and other conditions. Review the letter carefully before signing to accept the loan offer.
SBA Loan Closing is the last step.
Closing is the last step in getting your SBA loan. The bank will ensure that everything is in order and that all papers have been signed. The bank may need to examine a few more papers, such as the title and environmental assessments. The lender will also do a lien check to see if there are any other businesses that have given you money.
The SBA will give the loan a file number and approve the government guarantee. Closing takes one to two weeks on average. The money will then be sent or deposited to your company's bank account. You may put the money to good use right away if your company qualifies.
With an SBA Express Loan, you may expedite the process.
Even if the SBA loan seems to be the best option, the application procedure may be lengthy. This is where an SBA Express loan may help. You may think of it as the younger brother of the SBA 7(a) loan.
The Express loan may be used in the same way as a normal SBA 7(a) loan, but the application procedure is quicker. Because the Express loan is only backed by a 50% SBA guarantee (as opposed to 85%), you'll have to submit less papers and documentation. And it may cut the time it takes to get an SBA loan down to two to three weeks.
SBA Express loans have a maximum loan amount of $350,000 and may be taken out as a term loan or an SBA line of credit. Because the guarantee isn't as great as with regular SBA loans, they're more costly, and the lender will provide less favorable conditions.
Other Business Loans vs. the SBA Loan Process
If waiting 60 to 90 days isn't an option, see how the SBA loan schedule compares to that of other forms of small company funding.
Although SBA loans usually provide the finest terms, based on your particular requirements and goals, you may discover that there is another alternative worth exploring.
Equipment Financing Timeline vs. SBA 504/CDC Loan Process
Look into equipment financing if you want to finance a fixed asset with an SBA 504/CDC loan but need it sooner than the SBA loan schedule permits. Working with a lender to obtain equipment financing enables you to work quicker and with fewer paperwork—in some cases, all you need is a quotation for the equipment you want to finance to get the process started.
Here's an example of a timeline:
Getting your application papers in order may take as little as a day.
Loan approval takes one to two business days.
It will take five to ten business days for you to get your money.
Furthermore, since equipment financing is self-secured, it is simpler to qualify for than an SBA loan (meaning that the equipment itself provides a lender collateral in case of default).
Alternative Lender Term Loan Timeline vs. SBA 7(a) Loan Process
If you're searching for a large lump sum loan but want it now, consider a business term loan from an internet lender.
Here's an example of a timeline:
Getting your application papers in order may take as little as a day.
Loan approval takes three to five business days.
Even same-day business loans are available from certain alternative lenders. Alternative lenders still need excellent credit ratings (600+) and a year of company experience, but they also provide flexibility that may work in your favor.
Business Line of Credit vs. SBA Loan Process
Although term loans are the most common kind of SBA loan, you should also consider applying for an SBA line of credit. Alternatively, even if you haven't considered a business line of credit, you should—especially if you desire flexibility in how you utilize your funds.
Online lenders' business lines of credit are some of the quickest methods to obtain cash for your company, and they also offer some of the lowest qualifying requirements.
The quickest business lines of credit may get you authorized and funded in as little as 24 hours.
Plus, with a business line of credit, these flexible "revolving" lines of credit function similarly to business credit cards, in that credit is made accessible after the amount is paid off.
Waiting for an SBA Loan Has Its Advantages
SBA loans provide a number of benefits. But one of the main reasons you'd want to apply for an SBA loan over other types of small company funding is this: For small company owners with a strong credit history, they provide liberal terms and reasonable interest rates.
For example, the most creditworthy customers may be eligible for up to $5 million in financing, which they may repay over seven to ten years. You won't find many non-SBA loan conditions that enable you to borrow so much money and repay your debt over such a lengthy period of time, regardless of your credit history.
Furthermore, as previously said, SBA loans are advantageous due to their low interest rates. Over the period of seven, ten, or twenty-five years, the average SBA loan rate is between 6% and 7%, while the average non-SBA loan rate is between 7% and 10%.
Banks are able to provide cheap rates since these loans are backed by a government guarantee in the event of failure. Banks may invest with greater confidence and less risk since the SBA serves as a guarantee on these loans. As a result of the reduced risk, the bank will charge you a lower interest rate to borrow money as a show of its faith in your capacity to repay.
Should You Get an SBA Loan or a Personal Loan?
SBA loans may be beneficial to many small business owners, but they may not always be the best option for you or your company. Based on your requirements or financial circumstances, different kinds of small business loans (or even other funding sources) may be a better match.
For example, if you need your loan authorized and money in your account quickly, an SBA loan schedule may be too lengthy since the paperwork may take a long time to compile. If your credit score is below 660, your chances of getting an SBA loan are limited.
When should you play the waiting game instead of moving on to other options?
When it's time to apply for an SBA loan, wait until…
You need a big loan: SBA loans may be in the millions of dollars, so be patient if you require significant amounts of money.
Time is on your side: If you don't need the money right now, going through the SBA procedure and obtaining a lower interest rate is a preferable option.
You need a longer repayment period: SBA loans have some of the longest periods available, giving you more time to repay your debt.
However, if none of these options apply to you and you need cash quickly, explore the alternatives.
When Should You Apply for a Different Type of Small Business Loan?
You need money right away: SBA loans offer low interest rates, but the process may take months. If you need money urgently, consider an alternate financing source.
It's possible that your credit is a problem: If you don't have a credit score of 650 or above, you might consider concentrating your efforts elsewhere.
If you need a loan for a particular reason: If you need a loan for invoice financing or another purpose that doesn't need going through the SBA procedure in its entirety.
Final Thoughts
The SBA loan application procedure may take two to three months. Gathering documentation is the first step. Before you even apply for an SBA loan, you'll need to set aside time to collect your documentation.
Even though the sheer amount of data you must give for the application seems intimidating, it will be worth it in the end. You're putting out your best effort to get the finest small business financing available. Consider the effort you're putting in, as well as the time it takes to complete it, to be well spent.
There are, however, considerably quicker options if you don't want to wait through the whole SBA loan process. Many SBA-eligible company owners place a premium on timeliness and wind up choosing a different loan package. It all comes down to what you want to achieve with your company loan in the end.