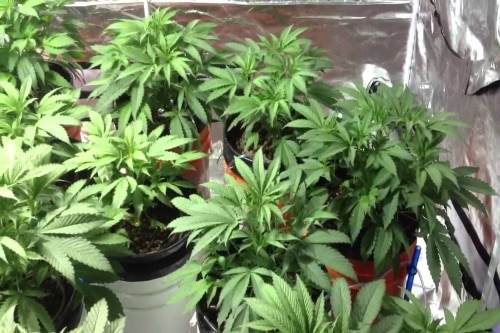 You should have some knowledge of the industry landscape before you start any business: What are the possible earnings? What are the potential dangers? Who is your main rival?
Given the cannabis industry's brief history, no one can predict how the cannabis sector will develop — or how marijuana companies will perform. One of the most important factors to consider is the demand in the region where you intend to open your marijuana company, as well as how you can differentiate yourself from other businesses that provide similar services. After all, you won't be the only one trying to figure out how to establish a marijuana company.
Marijuana companies are being presented with additional profit-earning opportunities as more states legalize the substance. Colorado's regulated cannabis business has generated over $6 billion in sales since legalization in 2014. And, by 2026, revenues are expected to exceed $50 billion, demonstrating the industry's potential.
Here's everything you need to know before establishing a marijuana company, as well as the procedures you should follow if you decide to do so.
In six easy steps, anyone can establish a marijuana company.
There's no disputing that working in the cannabis business may be profitable. However, beginning a company — any business — requires a significant amount of effort, both in terms of preparation and in terms of establishing and operating it lawfully.
Determine the kind of marijuana company you want to establish.
Normally, coming up with a business concept is the first step in establishing a company, but if you're ready to start a marijuana business, you've already accomplished that step. What you must determine is whatever aspect of the marijuana industry you want to work in. Are you interested in starting a dispensary, growing marijuana, or delivering it? Perhaps you want to accomplish everything. You can't go on with the steps to establish a marijuana company unless you've decided on this.
Many of the other procedures for establishing a company will be straightforward, but keep in mind that marijuana regulations vary greatly from state to state, and you must be certain of them before proceeding. You'll want to devote a significant amount of time to study so that you fully comprehend the laws governing where and how you may sell marijuana. Speaking with individuals who have established their own cannabis companies is also a fantastic place to start.
Prepare a business strategy
Your business plan for a marijuana company will need to be a little more comprehensive than it would be for a less tightly regulated business like a restaurant or jewelry store.
First and foremost, ensure that you are abiding by all applicable laws in your state. Make sure everything is legal, from where you wish to start your marijuana company to who your suppliers will be.
"The most unexpected aspect of running a cannabis company is the amount of regulation that is required, and how it is always changing," says Sparx Cannabis president Dr. Jared Helfant.
Helfant's company is headquartered in California, the first state to legalize marijuana and the only state where it is now allowed for both medicinal and recreational usage.
Your business plan will most certainly evolve as the regulations change, but it's critical to have one in place when you're just starting out in the cannabis industry. When writing your initial business plan, be sure to include the following items:
*Costs of doing business and when you expect to make a profit.
*How do you want to entice customers?
*What makes your company unique from others, and who are your competitors?
*This is where you'll manage your company.
*Who will be your suppliers?
*Whether or not you have legal representation to assist you in keeping things in order.
Register your company name and legal entity.
Because marijuana isn't authorized on the federal level and interstate sales are prohibited, large companies have remained away from the cannabis sector so far, giving it a great opportunity for small enterprises to join.
Although your marijuana company will most likely be small and local, you must still select the appropriate business structure for you. The kind of company entity you select has an impact on the taxes you pay and the amount of risk you face. You may be considering forming a limited liability company (LLC) or a corporation to start your business. Although both organizations may protect its owners from personal responsibility, there are several significant distinctions between an LLC and a corporation.
You'll also need to come up with a name for your marijuana company. The procedure for selecting a company name may vary by state, but in general, you'll need to perform a search to verify the name you want is accessible, and then pay a modest charge to reserve your name for a certain period of time. Before you attempt to register your marijuana company, make a list of both of these items. You'll need this information to do so.
Register your marijuana company and get the necessary permissions and licenses.
Because each state has its own set of rules for establishing a cannabis company, various kinds of business licenses, permits, and registration procedures will be needed depending on where you wish to start. You'll need to conduct your research and, preferably, contact a legal expert in your state who can assist you with registering your marijuana company and obtaining the necessary licenses.
Know precisely what paperwork, licenses, and regulatory agencies you'll need to establish and run your marijuana company before you start. FindLaw offers an excellent resource on the permissions and licenses that marijuana companies need in each state.
Some jurisdictions, like as California, have portals dedicated only to the licensing of marijuana companies, as well as whole websites dedicated to entrepreneurs interested in starting a marijuana company. Keep in mind that owning a marijuana store or dispensary has distinct laws and regulations than owning a marijuana-growing or-delivery company.
All of these cannabis-specific permissions, licenses, and registrations must be obtained in addition to just registering your company in the state. Remember that, although you'll be doing more marijuana-specific duties, you'll still have to perform all of the other work that a normal company would have to do in terms of taxes and registration.
Make a tax payment registration
Taxes may vary depending on the state you establish your marijuana company in. However, you should apply for an employment identification number, commonly known as a company tax ID number, regardless of where you want to establish your cannabis business.
You may apply for an EIN straight from the IRS online, and it will be granted nearly instantly. When tax season arrives and you have to pay payroll and income taxes for your company, you'll need it. If you want to establish a company bank account or credit card, or if you want to apply for financing, you'll need your EIN.
Obtain financial assistance
Every new company owner must confront the realities of starting expenses. Those establishing a marijuana company, on the other hand, may face higher costs than those starting a traditional firm. If you discover that you won't be able to pay all of these costs on your own, you may seek financing to start your marijuana company. Another reason to write a comprehensive business plan is that any investor or lender you approach for funding will want to see it to determine whether your company is well-thought-out and has a viable profit strategy. And when you do start thinking about financing, Helfant advises, "add extra 40% to whatever you think you'll need."
You'll need permits to sell medicinal marijuana as a dispensary. Marijuana companies in jurisdictions where medicinal marijuana is allowed usually have to pay a $5,000 non-refundable application fee to get started. (It costs $150 to apply in Louisiana, but $20,000 in New Jersey.) The majority of certificate applicants fall short of the required starting cash to guarantee smooth operations from the outset.
"It was far more difficult than anticipated to run a profitable cannabis company. There are many expenses, such as expensive rents, taxes, a lack of write-offs, licensing fees, and so on "Helfant agrees. He's also no stranger to the expenses that come with operating a regulated company; before to entering the marijuana industry, he worked in dentistry.
Starting a marijuana company is a costly effort because to the application and license fees, as well as any normal equipment, marketing, and startup expenses you may encounter.
Taxes are also high if you start a company.
Marijuana companies pay a lot of federal taxes – more than the typical small company — because of the 280E rule (which applies to law-abiding illicit drug traffickers who pay taxes).
Unlike federally authorized companies, which may deduct a number of various business costs to help them remain afloat, marijuana enterprises are not eligible for the many tax credits and deductions for operating expenses.
Cannabis City, a marijuana dispensary in Washington state, explains how taxes and expenses pile up:
A 25% tax is levied on what the farmer delivers to the processor, and another 25% is levied on what the processor sends to the merchant. When the goods is in the hands of the customer, the merchant is subjected to a further 25% tax. There is a normal 10% sales tax, a municipal tax, and additional 25% federal tax in Washington. According to the proprietors of Cannabis City, about 60% of the value of the product is spent on taxes, 30% on expenses of products supplied, and the remaining 1% to 5% is used to operate the company.
Marijuana companies have few financing alternatives.
Marijuana companies may also have a more difficult time obtaining small-business loans to keep their operations afloat.
The fact that marijuana companies are federally illegal businesses contributes to the absence of small-business funding.
Many of the finest banks for small-business loans are federally chartered, which means they are bound by federal banking regulations that make financing to a marijuana company virtually difficult. Big federal banks aren't prepared to accept the risk of being accused of assisting illicit operations under federal law.
As a result, major banks are hesitant to lend money to marijuana businesses. Alternative lenders, on the other hand, have filled up some of the gaps in financing to marijuana company owners. However, before you plunge into establishing a cannabis company, keep in mind that your finance and capital choices will be restricted in comparison to those available to a more conventional small business.
Last but not least
"The greatest advise is to prepare ahead of time and be well-funded," Helfant adds.
Given the many complexities and complexity of the marijuana market, would-be cannabis entrepreneurs should consider if establishing a marijuana company is the best decision for them.
The allure of profit potential in a relatively new and quickly expanding sector must be balanced against the drawbacks, which include expenses, financing challenges, and regulatory load. If you decide to proceed with your marijuana company, you'll need to get business insurance, locate a retail location, and hire staff. However, for the time being, these procedures will assist you in getting your marijuana company up and operating.