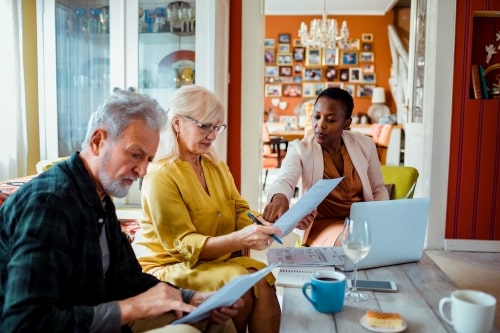 CBD business loans are becoming more popular as more businesses join the cannabis industry. These loans offer the funds required to start and grow businesses that rely on CBD (cannabidiol), a non-psychoactive chemical found in cannabis plants that has a wide range of medicinal applications. CBD companies are expected to expand rapidly and significantly this year, much like the rest of the cannabis market.
CBD Business Loans Come in a Variety of Forms
Obtaining any kind of financing to establish or grow a cannabis-based company is difficult. Because marijuana remains federally illegal, there is still a lot of red tape to deal with when arranging loans in this sector. Traditional lenders are unable to provide cannabis financing until the country is decriminalized. There are, nevertheless, some viable alternatives for obtaining a CBD business loan, hemp company loan, or other kind of marijuana financing.
Bridge Loans are the first option for CBD business loans.
Gap finance, swing loans, and interim financing are all terms used to describe bridge loans. They are short-term loans that a business may use while looking for long-term funding. They help companies fulfill urgent financial commitments, but they usually come with hefty interest rates. In most instances, these loans demand collateral. Rent, inventory, utilities, working capital, and other costs that a company must pay promptly may all be covered with the funds.
MERCHANT CASH ADVANCES: CBD BUSINESS LOAN OPTION 2
A merchant cash advance isn't a loan in the traditional sense. Rather, money is provided to a merchant in anticipation of future credit card and business debit purchases. Cash advances are short-term financing options that may offer additional working capital to help a company get through difficult financial times, but they aren't a long-term answer. Strong, consistent revenue statements are critical for this financing choice.
Option 3: Private/Alternative Loans for CBD Businesses
Non-bank lenders are the most popular sources of financing for CBD business loans and other kinds of marijuana loans in the cannabis sector. Each of these private lenders has its own set of criteria for candidates. Before applying for a loan, be sure you understand the criteria.
Some alternative lenders, for example, may refuse to finance growing and cultivating businesses but may be willing to fund CBD edibles, concentrates, vape cartridges, and other related goods. Check to see whether the lender you're considering for a loan is interested in the CBD industrial sector that your company services.
Cannabis Credit Lines provides competitive CBD business loans, hemp business loans, and cannabis company loans to well-qualified applicants. Contact us now to learn more about how we can assist you with obtaining the financing you need to expand your CBD cultivation, extraction, or manufacturing business.